Guru Gobind Singh Jayanti 2022: Guru Gobind Singh Jayanti is also referred to as the Prakash Parv of Guru Gobind Singh Ji, the tenth Sikh Guru. It is Guru Gobind Singh's birthday, which occurs every year in December or January. On this day, devotees from all over the world extend their best wishes to one another and resolve to follow Guru Gobind Singh Ji's teachings and path.
The History of Guru Gobind Singh Jayanti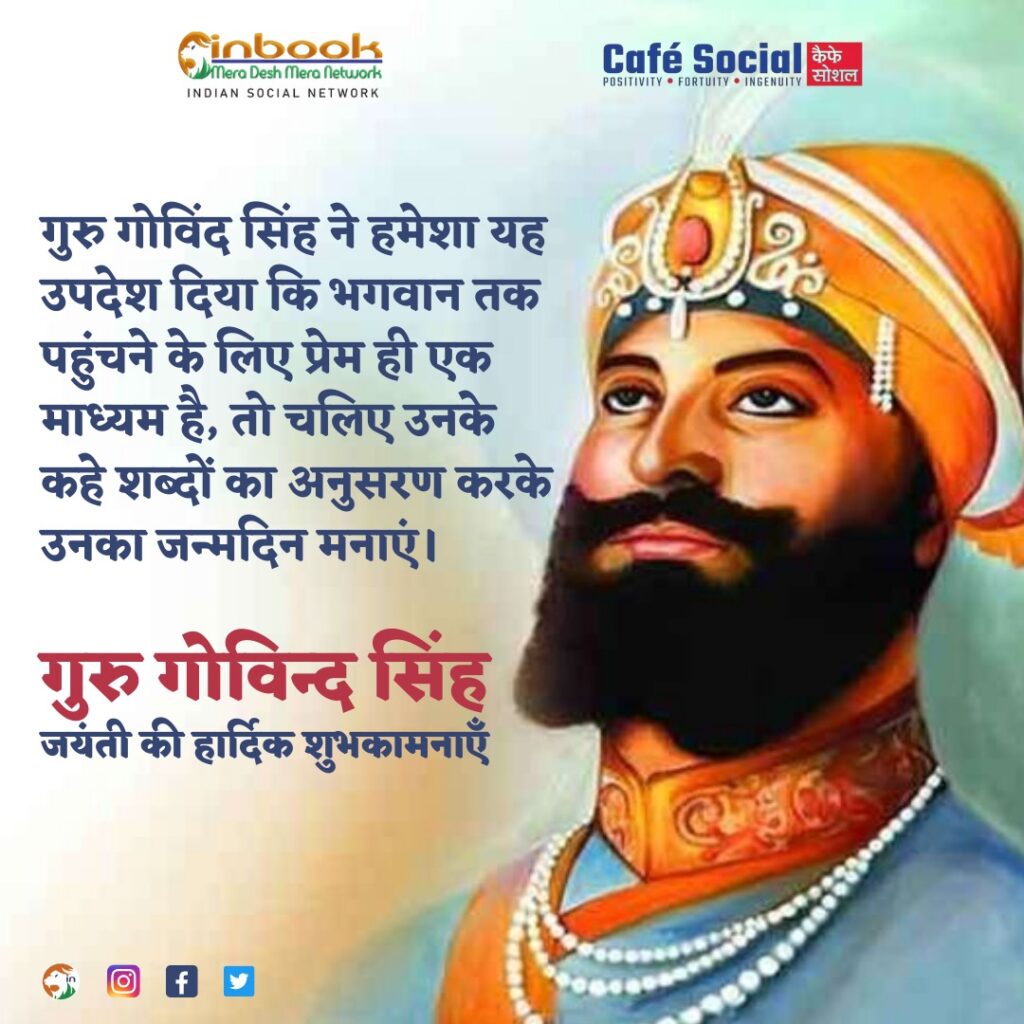 Guru Gobind Singh Ji, also known as Gobind Rai, was a spiritual leader, warrior, poet, and philosopher who served as the tenth Sikh Guru. After his father, Guru Tegh Bahadur, the ninth Sikh Guru, was executed by Aurangzeb, he formally became the leader and guardian of the Sikhs at the age of nine. He was the eleventh and final Guru of the Sikhs.
Through his teachings and ideas, Guru Gobind Ji led the Sikh community and was soon regarded as a historical figure. He was responsible for the establishment of the Khalsa, which played a crucial role in the protection of Sikhs following his death. Before his death in 1708, Guru Gobind Singh Ji declared Guru Granth Sahib to be the holy scripture of Sikhism.
The Importance And Celebration Of Guru Gobind Singh Jayanti
Guru Gobind Singh Ji was a formidable fighter. He was recognized for his love of poetry as well as the beliefs and works he supported. To safeguard his people, he refused to answer the Mughal invaders and fought alongside the Khalsa. His followers followed a rigid code under his direction. People are still inspired by his views, words, and poems.
Guru Gobind Singh Jayanti is observed by Sikhs all around the world, who visit Gurudwaras to attend prayer gatherings in his honor. People take part in Gurudwara-organized processions, sing kirtans, and perform Seva, a significant aspect of the Sikh religion, for the community.