Fitness
Delectable desserts made with Healthy Jaggery!!
We are once again adopting age-old food choices endorsed by our ancestors as we become more health-conscious in epidemic times. The first step toward holistic wellbeing is to replace bad elements with good ones. Overconsumption of refined sugar in the form of high-calorie desserts has been linked to an increased risk of obesity, type 2 diabetes, and heart disease in recent years. While a natural desire for sugary foods exists, choosing unrefined natural sweeteners over refined sweeteners can help to reduce the risk of various diseases.
Jaggery is gaining popularity because it not only satisfies sweet cravings but also offers numerous health advantages. It cleanses the blood, contains a moderate quantity of iron, and has numerous antibacterial characteristics that can aid in the prevention of illnesses. Jaggery is also high in magnesium, which helps to maintain bone health.
"Including jaggery in one's diet can also benefit pregnant women by lowering water retention, which is a common concern during pregnancy. The presence of potassium and sodium in reasonable proportions in jaggery aids in electrolyte balance, "Rupali Mathur, Executive Nutritionist at Cloudnine Group Hospitals in Punjabi Bagh, New Delhi, says (Delhi).
1. Til Gur Ke Laddoo
Heat the sesame seeds (til) in a pan with a thick bottom. Stir and toast the sesame seeds over low or moderate heat.
The sesame seeds should get crispy after a few minutes. So roast it to perfection. When they're being roasted, you'll hear a cracking and popping sound.
Place them on a plate or tray to cool. Combine 1/2 cup jaggery powder and 1/2 teaspoon cardamom powder in a mixing bowl.
Turn on the grinder or mixer for a few seconds before turning it off. Scrape the sides and pour the contents into the jar. Continue in this manner until the mixture reaches a consistency where a small amount of oil is released from the sesame.
Take a small portion of the til laddoo mixture in your palms and begin to shape it into ladoos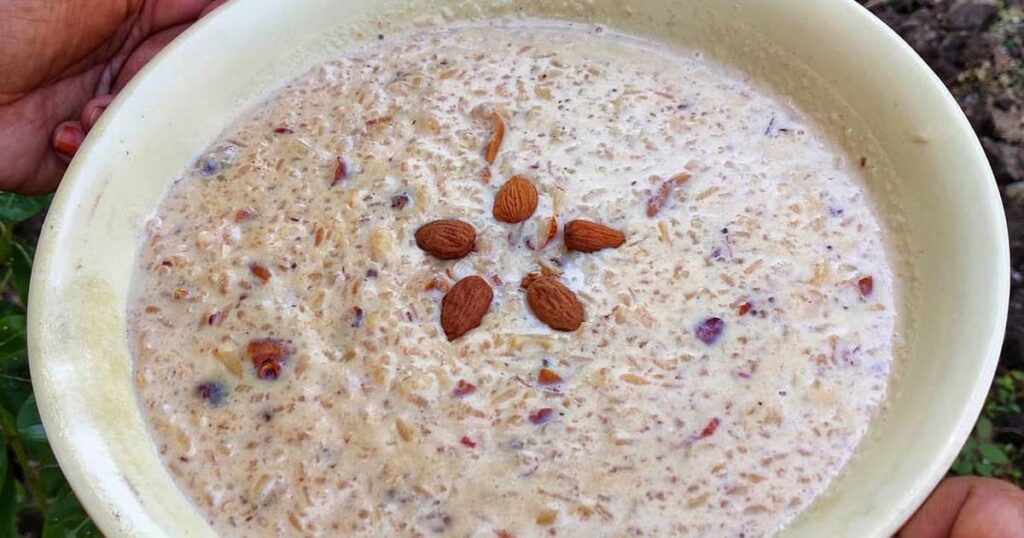 2. Brown Rice Kheer
Brown rice should be cooked separately.
Combine the cooked rice with the milk and jaggery.
Boil for 5 minutes, then stir in a spoon of ghee before turning off the heat.
( For a crunchier flavor, serve with pan-fried dried fruits.
Adjust the amount of jaggery depending on how sweet you want it.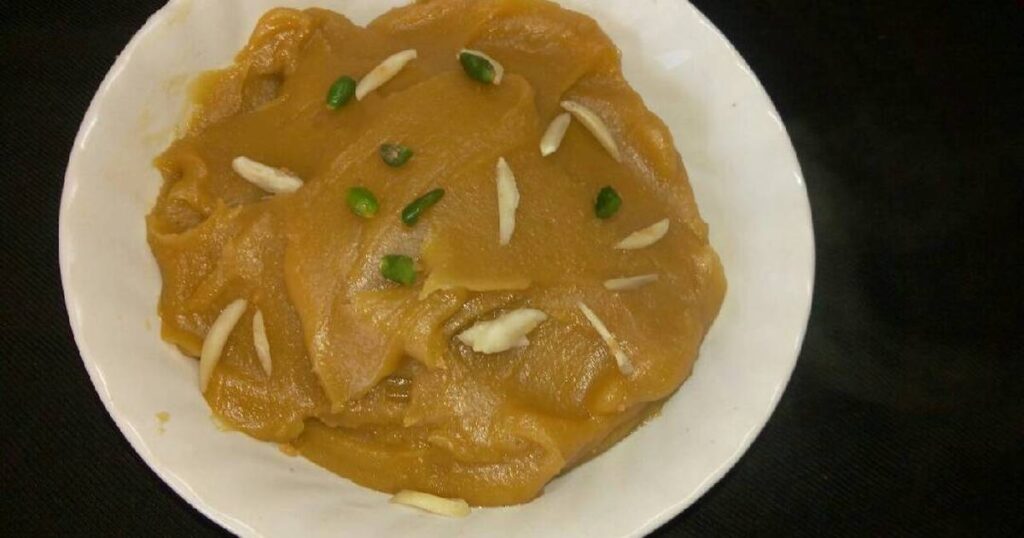 3. Besan Sheera with Jaggery
In a frying pan, toast Besan till golden brown (kadhai)
Toss in the ghee and heat until it reaches a boil.
Then, depending to your preference, add a small bit of jaggery.
Pour in the milk and mix constantly to avoid lumps.