General
Joy of Giving
There is no bigger Happiness than Joy of Giving as per belief of Rushabh Turakhia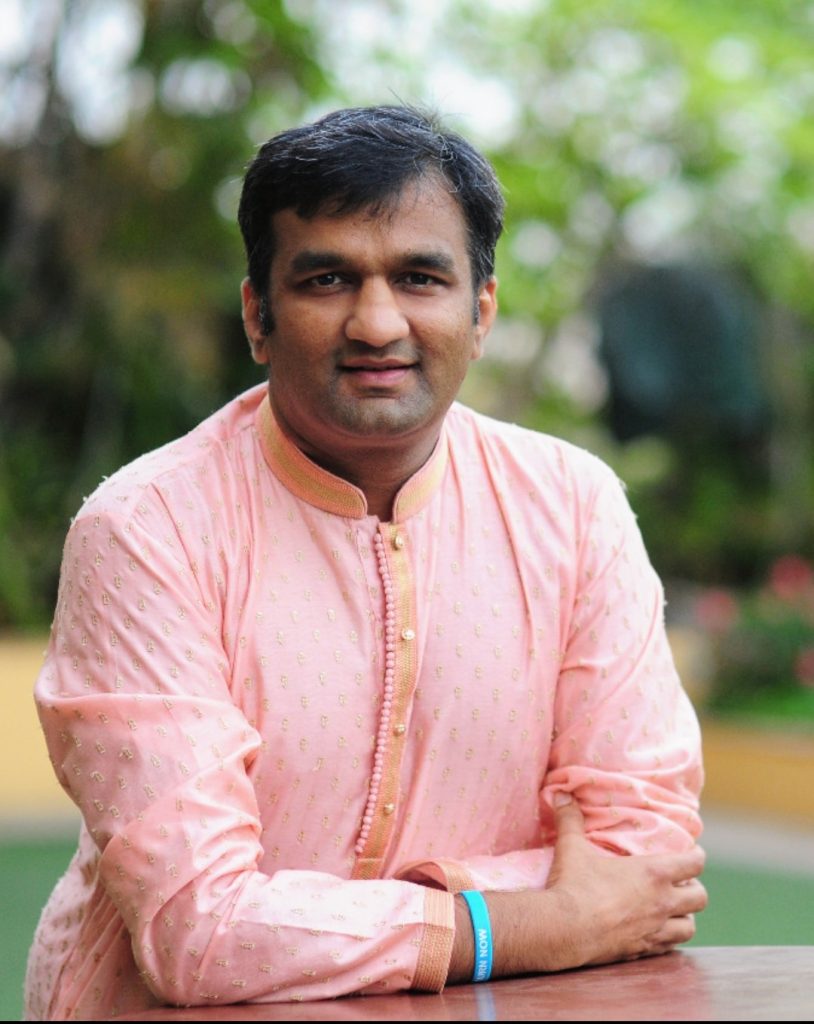 A Global Ambassador of Kindness: Rushabh Turakhia
In a world where compassion and kindness are rare, there are individuals who strive to bring about a positive change and spread the message of empathy and goodwill. Rushabh Turakhia, a renowned diamond merchant, Ted X speaker and philanthropist, has dedicated himself to promoting kindness and creating a global movement called Your Turn Now. It is a pleasure for Café Social Magazine to present this article, highlighting Rushabh Turakhia's extraordinary journey and his efforts to make the world a kinder place.
A Journey Driven by Kindness:
Born with a natural inclination towards social good and philanthropy, Rushabh Turakhia was inspired by his grandfather, a renowned philanthropist. Guided by his upbringing and a passion for making a difference, Rushabh embarked on a mission to spread kindness and compassion across the globe.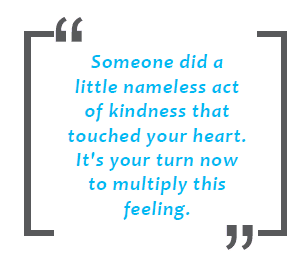 The Your Turn Now Movement:
In December 2009, Rushabh founded the Your Turn Now movement, aiming to ignite kindness within individuals and encourage them to spread their kind fragrance. The movement revolves around a simple yet powerful concept: when someone does an act of kindness, they pass on a Your Turn Now card, prompting the recipient to continue the Kindness chain.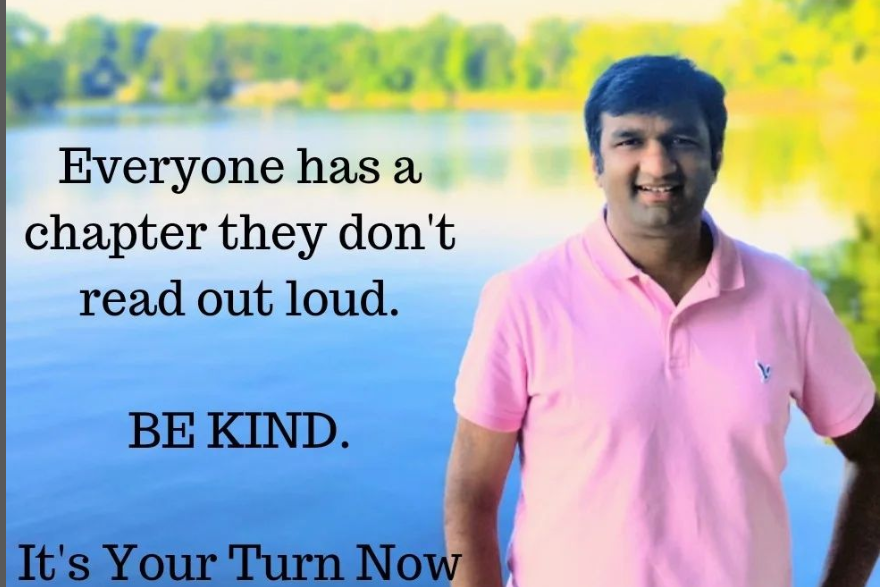 Authorship and Spreading the Message:
Rushabh Turakhia's belief in the power of storytelling led him to publish several books, including "Knock Knock, Are You Listening?", "The Second Look" and the "Your Turn Now" series. Through these books, he shares real-life stories of kind acts and inspires readers to embrace kindness and compassion in their lives. The books have received acclaim and applause and have been recognized as significant contributions to promoting peace and kindness.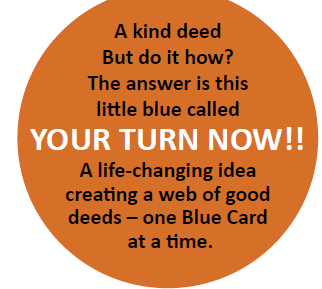 A kind deed
But do it how?
The answer is this little blue card
YOUR TURN NOW !!
A life-changing idea creating a web of good deeds – one Blue Card at a time.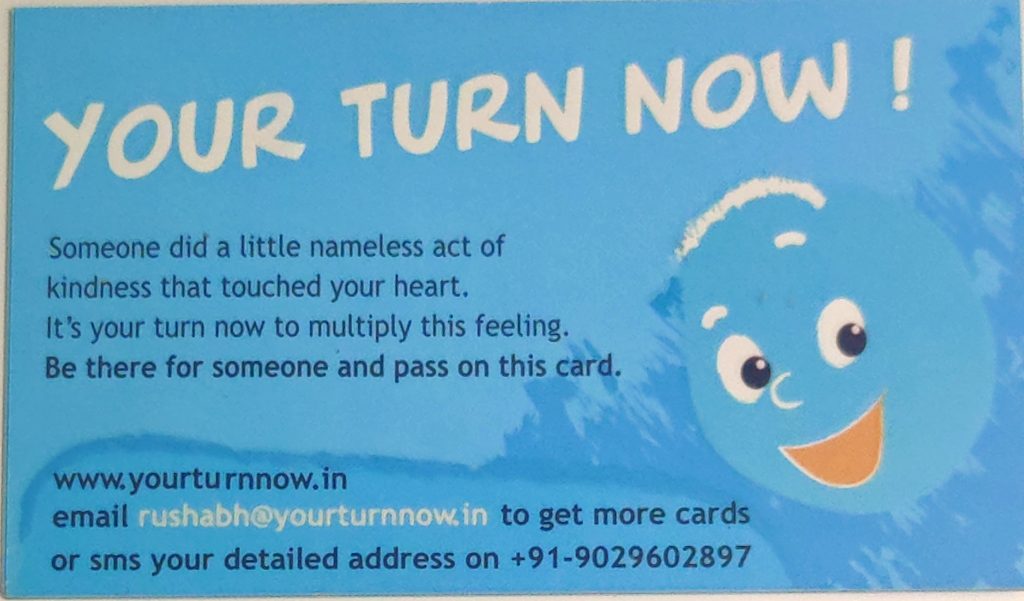 Global Impact and Recognition:
The Your Turn Now movement has witnessed remarkable growth and impact. What began as an ambitious goal of distributing 5,000 Your Turn Now cards annually has now spread to over 49 countries, reaching millions of individuals across the globe. Rushabh's efforts have earned him recognition and prestigious awards, including the REX Karamveer Chakra Award, the Volunteer Hero 2012 award, and the Humanity First Foundation Excellence Award 2023.
Philanthropy and Social Change:
Rushabh Turakhia's commitment to social change extends beyond the Your Turn Now movement. He actively supports causes related to education, animal rights, and hygiene awareness. His exemplary work during the COVID-19 pandemic led to his acknowledgement as a Covid Warrior by the popular hygiene brand Dettol.
The Vision for a Kinder World:
Rushabh Turakhia's ultimate dream is to create a world where acts of kindness are an inherent part of human nature. He envisions a society where compassion and empathy are ingrained in our DNA. Through his tireless efforts, he aims to inspire individuals to embrace kindness in every aspect of their lives, fostering a global culture of compassion and care.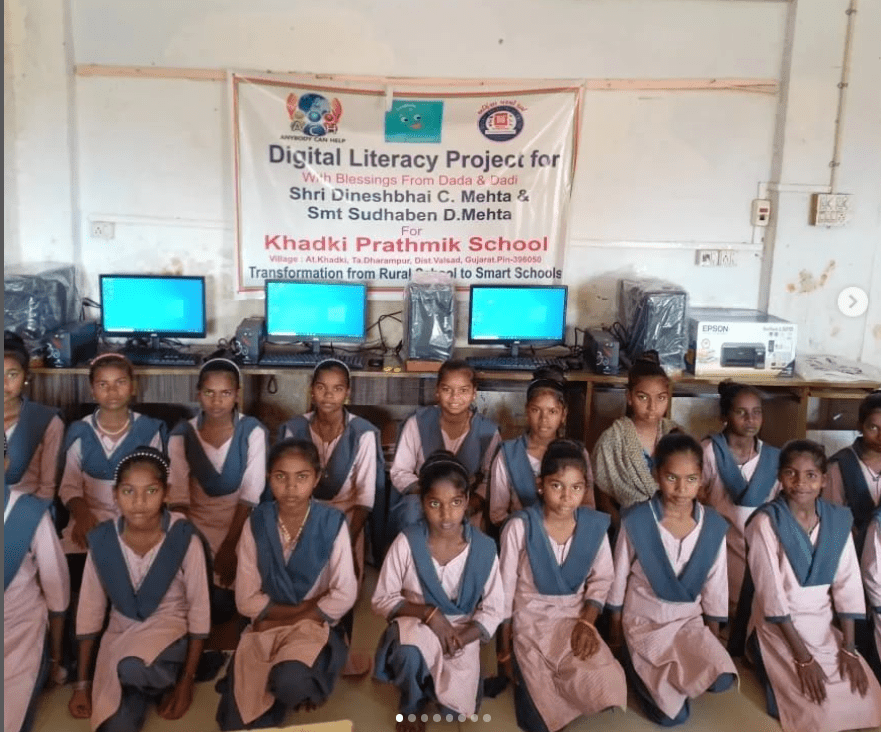 Rushabh Turakhia's journey as a global ambassador of kindness is an inspiring tale of the transformative power of compassion. Through his "Turn Now movement" and philanthropic endeavours, he has touched the lives of millions, igniting a spark of kindness in their hearts. Rushabh's commitment to promoting empathy and creating a positive change serves as a beacon of hope, encouraging individuals worldwide to join the movement and make their own contributions to building a kinder and more compassionate world.

To call for your own "Your Turn Now' cards to spread smiles, please contact on +919029602897 or email [email protected]
https://www.instagram.com/yourturnnow_ytn/?hl=en#
https://in.linkedin.com/in/rushabh-turakhia-b1494917
"No act of kindness, no matter how small, is ever wasted."

– Aesop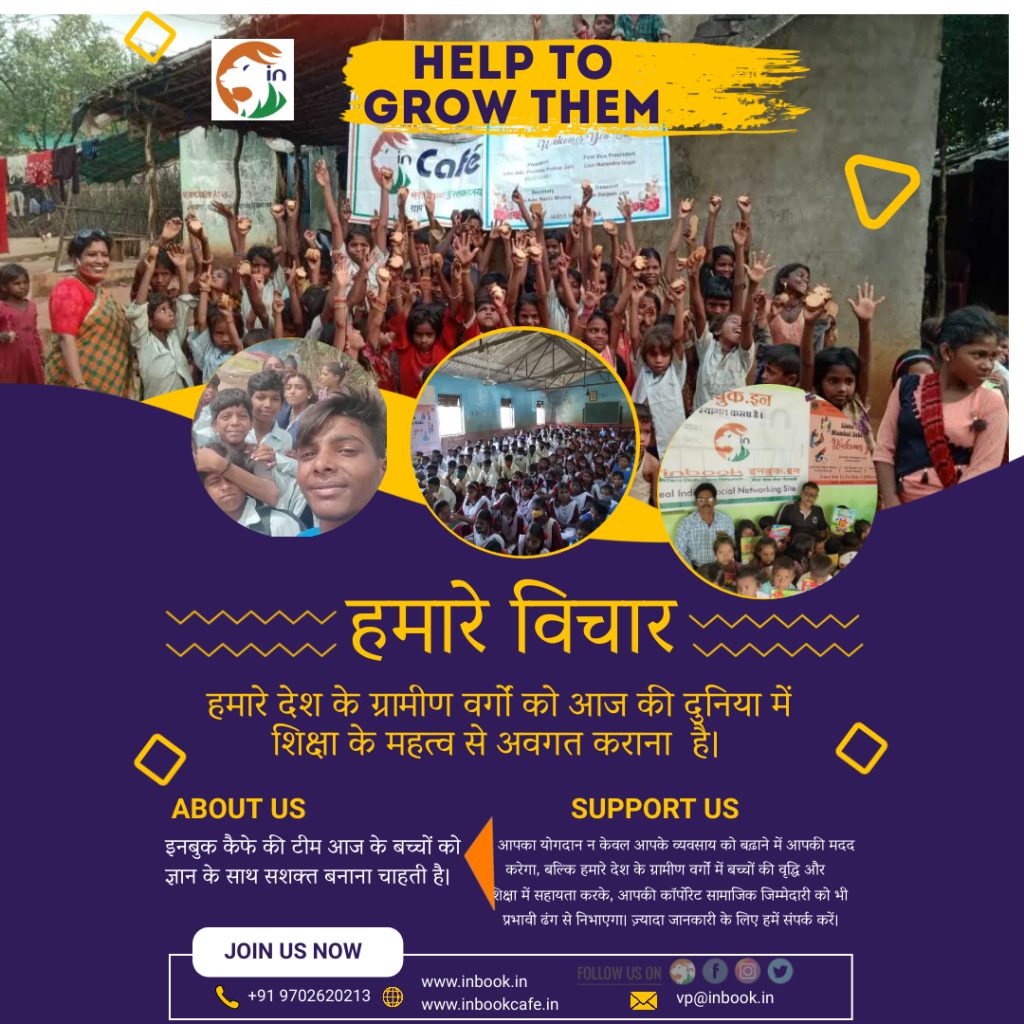 "Kindness is a language that the deaf can hear and the blind can see."

– Mark Twain