General
THE MAN WHO DEDICATED HIS LIFE TO CHHATTISGARH
THE MAN WHO BROUGHT LIGHT AND DEDICATED HIS LIFE TO CHHATTISGARH  – MR. B. MISHRA 
"We will make electricity so cheap that only the rich will burn candles."

— Thomas A. Edison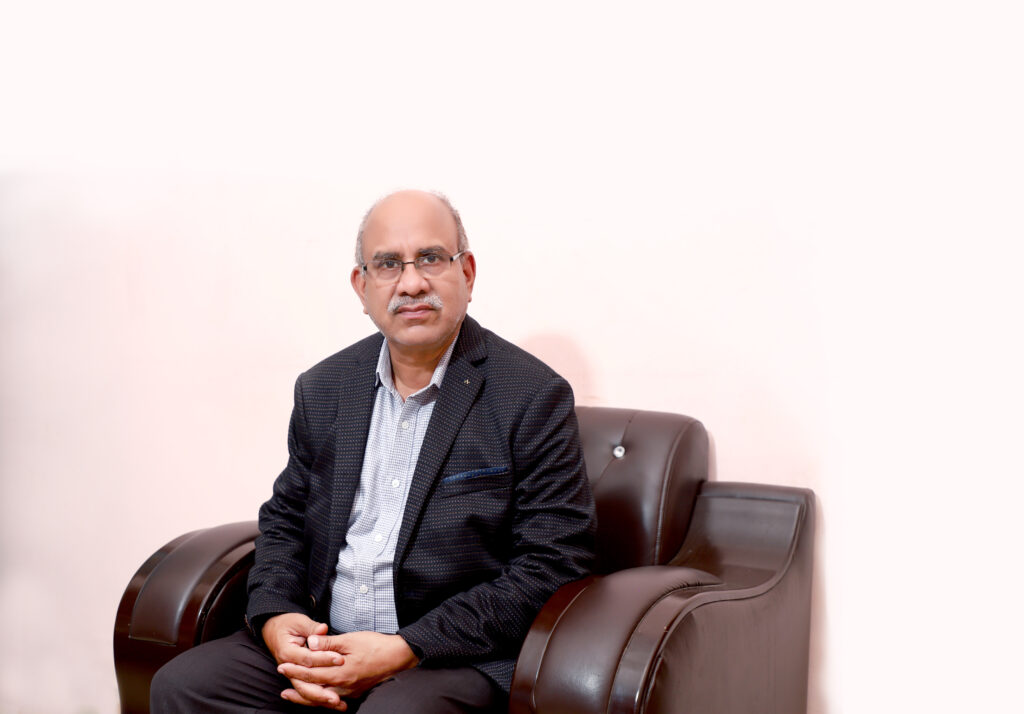 AN ENGINEER has not only the capability but also the opportunity to change the world. Realising just that, Mr.Bajrangi Mishra, who is a retired Executive Director of Chhattisgarh State Power Distribution Company Limited (CSPDCL) is a man who dedicated his life to the development of the state of Chhattisgarh, an Alumnus of Madan Mohan Malaviya University of Technology, Gorakhpur. He joined the Chhattisgarh State Power Distribution Company Limited in the 1980s as an Assistant Engineer and retired in March of 2020. Throughout his professional life, Mr. Mishra through his hard work and ardent devotion to his job served the general public at large.
We forget just how painfully dim the world is without electricity. Living in the fast lane in urban areas, we tend to neglect the hardships that the citizens in rural areas go through. Mr.Bajrangi understood that a candle, even a good candle, provides barely a hundredth of the illumination of a single 100 watt light bulb. Also, realising the potential of development in the state of Chhattisgarh, he knew that without electricity there is no progress. Hence, he left no stones unturned to achieve the goal of an illuminated Chhattisgarh, A MILESTONE WHICH IS BACKED BY A FACT THAT BY 2021, ALL 19,567 VILLAGES OF CHHATTISGARH HAVE ACCESS TO ELECTRICITY. 
One of the most common issues that Mr.Mishra dealt, were Poorly-lit streets or those without any lighting pose a danger to women, especially those who do not use motorised forms of transport. Women in the city or village, who have no option but to pass through such stretches, take each step with the constant fear of danger lurking in some corner. At times, their guiding light is the torch in their mobile phones or the headlights of vehicles passing by. Mr.Mishra perceived that a well-lit street would reduce fear as it would make the street welcoming, for women and all, including senior citizens. It would enable mobility allowing more women to walk down that street.
Furthermore, various international studies have made a strong positive relation between rural electrification, literacy and education, leading to better living standards. No doubt to raise literacy in Chhattisgarh, electricity was a basic necessity. The endeavour successfully undertaken by Mr.Mishra goes a long way into lifting the living standards of the people of chhattisgarh.
Electrification in rural areas also helps in improving overall health – as there is a reduction in polluting fuels used for cooking, lighting and heating; and access to various everyday technologies. Therefore, Mr Mishra took all necessary measures in his power to maintain and establish electrical connections especially in the rural areas. He worked hand in glove with relevant municipal or State authorities to provide electricity to the general masses.
IN THE WORLD WE ARE LIVING IN TODAY, HUMANITY CANNOT GROW WITHOUT ELECTRICITY AND POWER. IT HAS BECOME AN ESSENCE OF OUR LIFE, WITHOUT REALISING IT HAS BECOME A PART OF US. MR.BAJRANGI MISHRA HAS BROUGHT LIGHT INTO THE LIFE OF THE PEOPLE OF CHHATTISGARH. HIS STORY OF SELFLESS DEDICATION AND PERSEVERANCE IS ONE WHICH MOTIVATES ALL OF US.
(The above article is based on a brief conversation with Adv. Nalini Mishra)