General
THE KNIGHT IN SHINING ARMOUR: DR. H. RAJA MOHAN
"The warrior stands, ready to defend, ready to fight for those who he serves. He is a warrior of virtue, a knight in conscience. He is who we all wish to be." 
-Anthony T. Hincks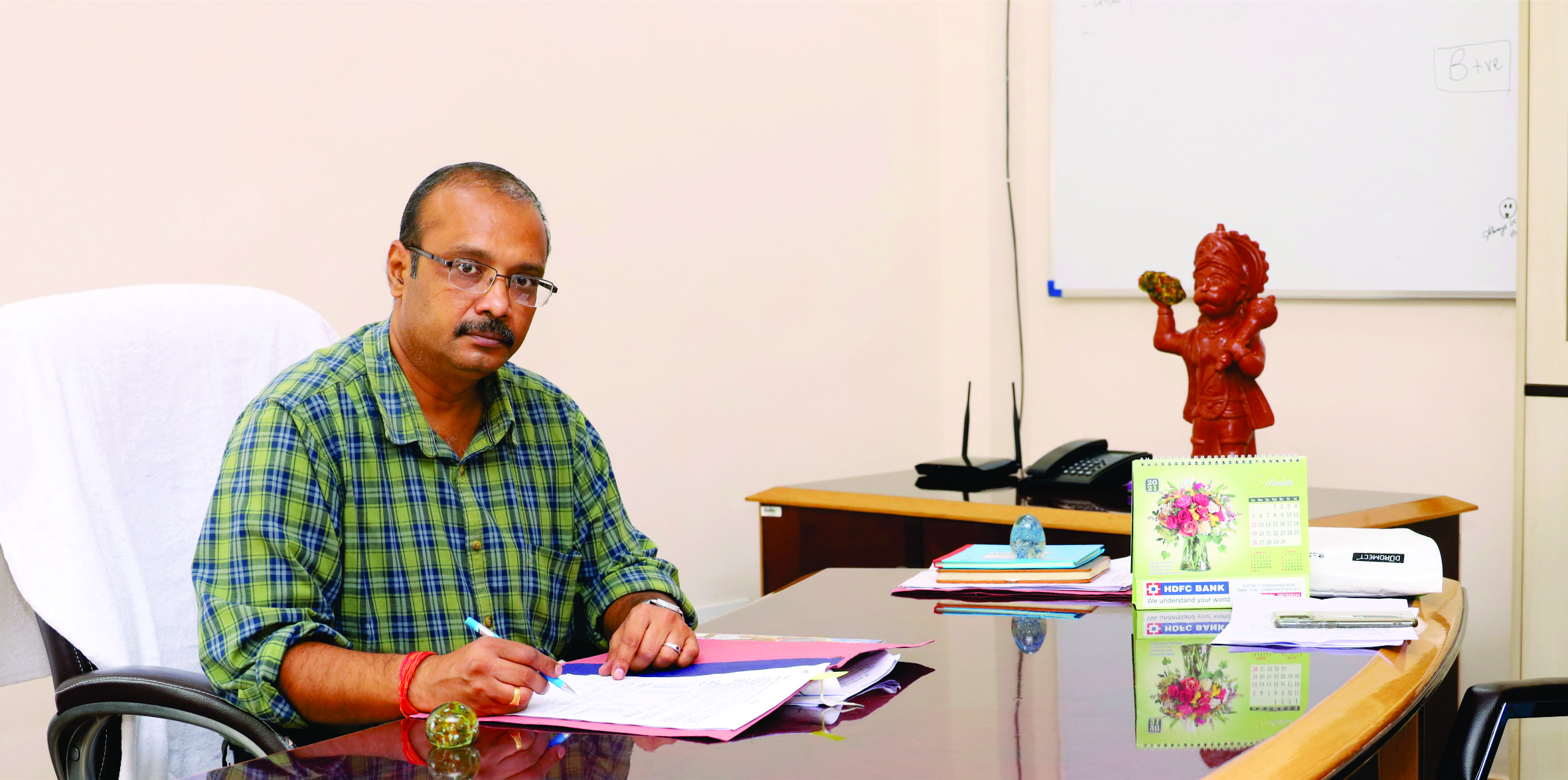 BORN IN THE BEAUTIFUL STATE of Tamil Nadu, Dr H. Raja Mohan is a 2001 batch Indian Forest Officer (IFS), Dr. Mohan was fortunate to be blessed with the opportunity to work at various places of beauty, close to mother nature Working meticulously in his career, Mr. Mohan completed his Ph.D. in Entomology from the Indian Agriculture Research Institute (IARI) Pusa, Delhi and went on to become the first Field Director of Pilibhit Tiger Reserve, Uttar Pradesh. Earlier, Dr. Mohan also worked as Divisional Forest Officer at Mathura, Vellore, Bijnor and Ghazipur, protecting mother nature Currently, he is the Director at Shaheed Ashfaq Ullah Khan Prani Udyan commonly known as Gorakhpur Zoo. In a recent conversation with Adv. Nalini Mishra at his office, he describes the enriching contours of his life as an IFS officer.
"I try to dedicate myself to my work with complete honesty".
Q. It is quite visible that you adore your workplace. Could you tell us how everyday looks like to you and more about the Gorakhpur Zoo? Also, were the animals affected due to the COVID-19 pandemic?
A. I come here every day before the zoo is open to the public and observe the animals in their natural habitat. I love observing animals closely throughout my years in service. I also observe them in the evening after the zoo closes for a while. For me, this is a form of meditation and gives me the drive to work for the day.
I would completely agree with you. I try to dedicate myself to my work with complete honesty. The zoo is named Shaheed Ashfaq Ullah Khan Prani Udyan in the memory of the late freedom fighter. He was born in Shahjahanpur in Uttar Pradesh. The zoo is stretched across an area of 50 hectares. It has a 20-hectare enclosure area followed by woodland comprising 12 hectares, Veterinary hospital, Rescue Centre, and Residences of about 5 hectares and finally a wetland of 13 hectares. The entire project took an approximate time of three years which is a herculean task as the area is mostly lowland and a lot of landfills had to be done. I had personally overlooked the process of transportation, acclimatization and re-introduction of animals in the Zoo, which now holds 170 animals, birds and reptiles of 34 species. I have always believed that the idea of the conservation of our ecosystem must be propagated to society at large. Given this, I am trying to operationalize a seven dimensional theatre in the Zoo soon.
No, we were quite lucky in the COVID-19 pandemic in this regard as all the animals are in good health, we took at most caution and followed protocols during feeding and handling of animals. Though we did see a fall of visitors due to the subsequent lockdown in the State, even then, till date the zoo had approximately ninety seven thousand visitors in totality.
"I had my very first instance of face off with a tiger, ie., being attacked by a huge male tiger in Mala range of Pilibhit Tiger Reserve while foot patrolling."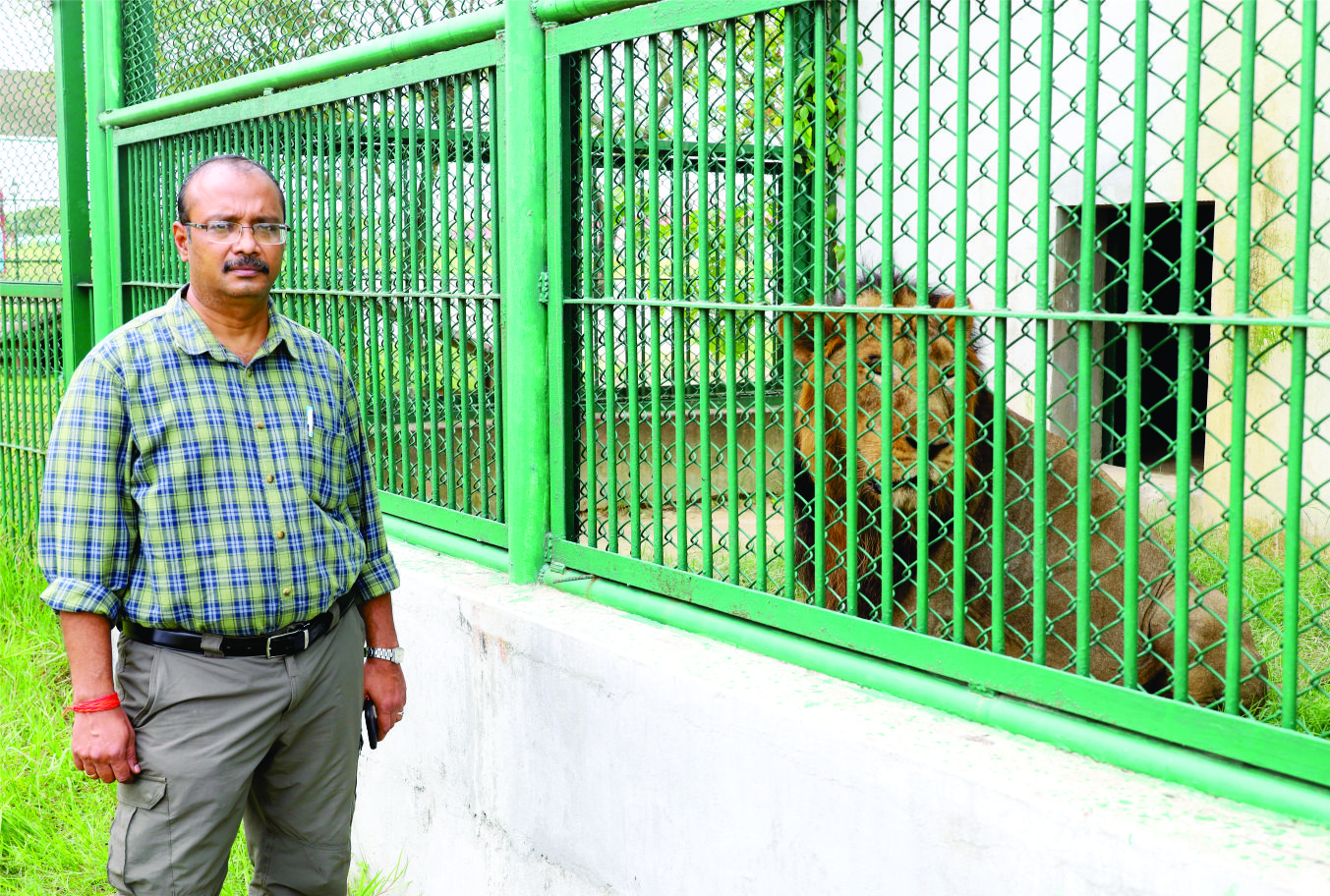 Q. Before this posting, you were the first Field Director of Pilibhit Tiger Reserve. How was your experience there? Did you ever have an encounter with any wild animals there?
A. Pilibhit Tiger Reserve was notified in 2015 and 1 was the first Field Director after it became operational. I had to build the workplace from scratch, with patrol protocols, anti-poaching strategies, establishing offices to the residence and vehicles of the staff. Moreover, Pilibhit Tiger Reserve is a junction for tigers which are moving from Nepal to Dudhwa or Kishanpur or the up to the hills of Uttaranchal. You see tigers and other animals migrate away from Nepal after the flooding months of July and August. Even the staff that are posted on chaukis are cut off from us during this period as most of the chaukis are submerged in the floods. Therefore, this reserve and the adjoining natural roads are very crucial for the animals here. I remember how one of my seniors took it as his life's job to secure this path for these animals by evacuating scores of encroached forest lands. He even took much of the political heat over this issue but did not back down on his ideals of protecting them. This was especially motivating for me as I overlooked the official activities there. I used to go on unannounced checks physically, sometimes even campaigning out at night. At one of these instances, I was even able to spot the Red Coral Kurki Snake and Rusty Spotted Cat which was reported nearly after a decade. I also identified. two to three additional safari routes, where tiger sightings were common to boost the tourist aspect of the Reserve. We also coordinated with the tourism department to refurbish some of the cottages which were originally built by Uttar Pradesh Forest Corporation. We even operationalized four cottages, one tree hut and another water bamboo hut.
We also had to maintain the resources in the reserve like the dams, salt licks, ponds and water holes. We had to also counter poachers not just of big game of the reserve but also of the small fishes in the rivers and straying out small herbivores in the villages. I routinely used to deploy not just land patrol but also river patrol to monitor such situations. Another big issue was overgrazing in the reserve where nearby villagers would trespass and graze their cattle in forest reserves. This not only puts the grass in scarcity but also lead to risks of transmitting infection to the wild animals of the forest. Another issue that we faced was caused by the breeding of some tigers in nearby sugarcane fields. In my tenure, I heard of at least three generations of tigers born in these fields far away from the reserve. We were lucky that the people. were quite cooperative in this region and helped the authorities in all situations. The tigers also kept the Nilgai (Blue bull) and Wild boar population in balance which generally destroys the crops in these farms; so, the tigers repaid the farmers for their efforts of preserving the tigers!
It was only because of the efforts of these communities combined with the efforts of the officers and front-line staff, Pilibhit Tiger Reserve won the prestigious first international TX2 Award for its remarkable contribution to tiger conservation. The TX2 international award is one of the most ambitious conservation goals ever set for a single species which celebrates the 10th anniversary of all 13 Tiger Range Countries committed to double the global population of wild tigers by 2022.
Q. How do these reserves play a vital role in preserving the life of other animals except for tigers?
A. The government of India started Project Tiger in 1973 when the population of tigers was decreasing rapidly. It was under such projects that such reserves were mandated to control the free fall and preserve them. When a region comes under protection, all the flora and fauna benefit. The natural ecosystem depends on biotic and abiotic factors and so to conserve tigers the entire ecosystem is given protection. For example, the swamp deer, a very sensitive species gets protected due to Project Tiger Scheme in the reserve along with other endemic species like Slaty Backed WoodPecker, Finn's Weaver, Indian one horn Rhinoceros and Bengal Florican, which are habitat specific to terai region.
Q. Are there any bone-chilling experiences that you have, seeing that your line of work is in a dangerous environment always surrounding you?
A. I believe that there are risks and benefits in all kinds of jobs. I remember once how my family was shaken when they got to know that one of my friends and batchmate, a fellow IFS officer, lost his life during a field visit as an elephant trampled him in Nagarhole Tiger Reserve. They were very scared as around that time I had my very first instance of face off with a tiger, ie, being attacked by a huge male tiger in Mala range of Pilibhit Tiger Reserve while foot patrolling. The tiger was just two leaps away from us when it came out of a bush suddenly in a thick forest area. It was a bone-chilling experience that I will treasure forever and pass it down to my kids and grandkids. Another time! I got a very bad fungal infection in my foot due to continuous patrolling in flooded teral forest during monsoon season. It was very unpleasant at the time to work in that condition due to humidity, dampness and floods. Another instance that I certainly remember happened in 2010 on Christmas Eve as I had planned to patrol with my staff to cover the tracks where the tiger attacked us the previous year (2018). As soon as we were on the trail, we heard a spiteful growl from not less than 50 meters. We quietly retreated as the same male tiger was holding its territory, as they are territorial animals and do not like interference in their domain. They become violent when it comes to their territories and go to the extent of killing adult tigers and other cubs to protect their territory.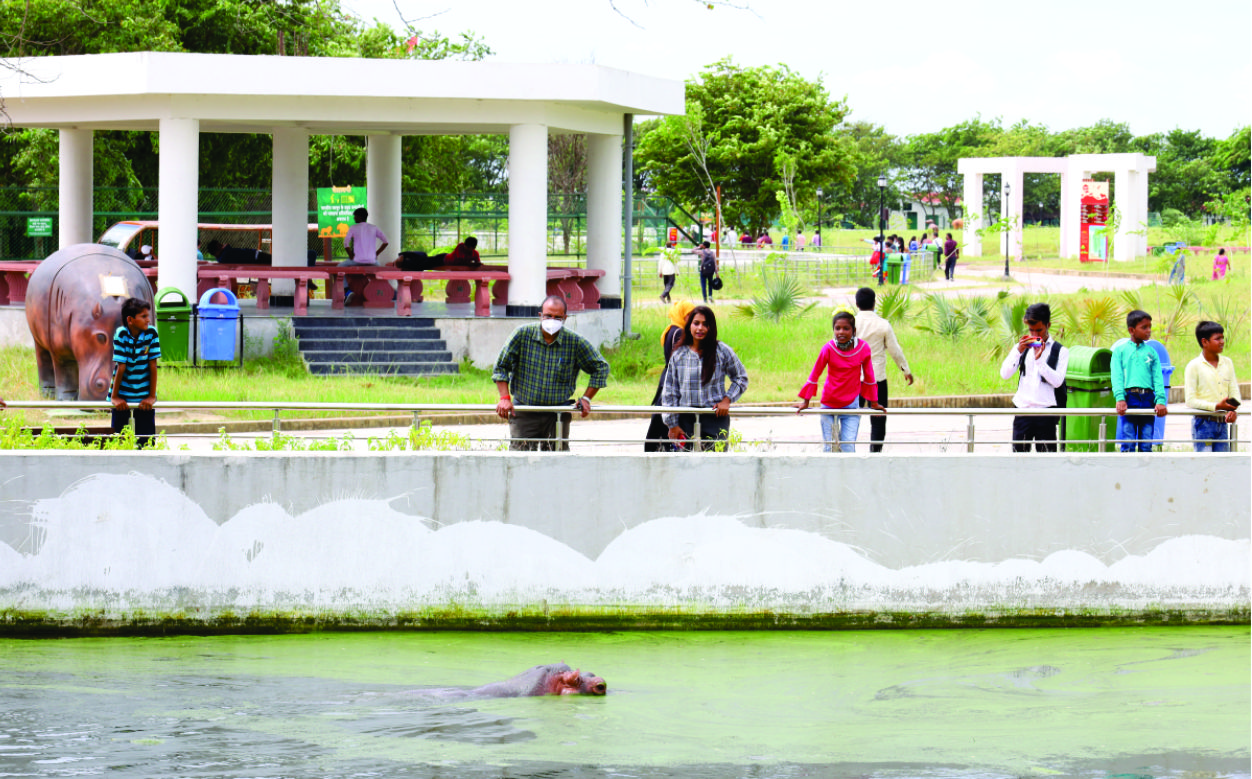 In all my years of service, irrespective of the hardships attached to this job, my passion for natural beauties has not fallen short. I have a camera and other equipment to capture this innate beauty whenever time permits while performing my official duties. In my years of experience, this is what I am certain about, that we can't boss nature around or annihilate it. We must have a relation of cordial cooperation with nature. Co-existence is paramount to the preservation of the entire planet, and we should strive for it.
(The above abstract has been inspired from an Interview taken by Adv. Nalini Mishra)