General
The climate crisis is getting worse.
Climate Change 2022: Impacts, Adaptation, and Vulnerability, released on Monday by the Intergovernmental Panel on Climate Change (IPCC), is an unvarnished picture of the global impact of the climate problem. According to the study, almost 40% of the world's population is "extremely vulnerable." The report included mass mortality events on land and water, as well as the first climate-driven extinction, the extinction of hundreds of local species, and death and disease due to excessive heat as some of the potentially permanent effects of the climate crisis. The impact's scope and scale are more than previously projected, and the risks are becoming more difficult to manage when several dangers collide. However, there is reason to be optimistic: if the temperature rise is kept below 1.5°C, losses will be reduced.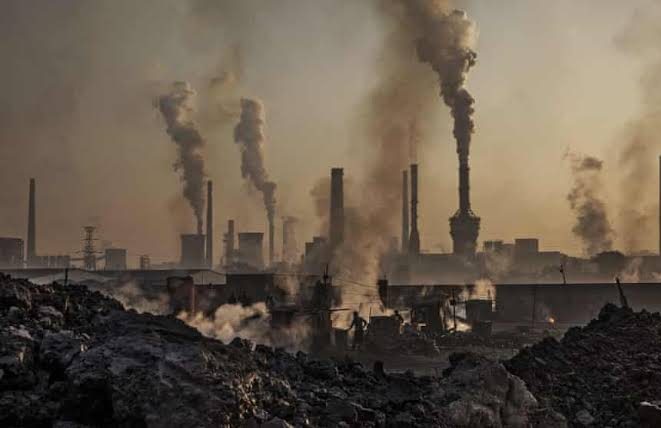 The outlook for Asia and India is bleak. By 2050, international transboundary river basins may experience significant water scarcity. Heat poses a serious threat to Ahmedabad, while floods and rising sea levels pose a threat to Mumbai. Continued warming will wreak havoc on India's economy, especially if emissions are not reduced quickly. Food security will be harmed as a result of global warming, as will soil health and ecosystem services such as pollination.
For years, India has been bearing the weight of the climate problem. According to research published in 2021 by the Council for Energy, Environment, and Water, extreme climate-event hotspots exist in 75 percent of Indian districts, including 95 percent of coastal ones. While India has made bold promises (net-zero emissions by 2070, 500 GW of renewable energy by 2030, and the formation of a coalition to build disaster-resilient infrastructure), the latest IPCC report must push the Centre and states to accelerate implementation and use a climate lens when designing large-scale projects that have an environmental impact. Although many states and districts have developed climate action plans, there needs to be more coordination between the national, state, and district plans. Many experts believe that this can be accomplished.
A separate ministry for climate change is required in India. The report serves as another stark warning to the West that it has failed to do its fair share to mitigate the problem and meet developing countries' long-standing requests for compensation for loss and damage, increased money for climate adaptation, and a faster pace of green energy transition. According to the paper, there is a "short window of opportunity" to transition to a climate-resilient future. There isn't any time to waste.