General
Shunya Se Shikar Tak
Shunya Se Shikar Tak – Vikaas Gutgutia
An enterprising, creative, dynamic and versatile force contributing to the Indian Economy.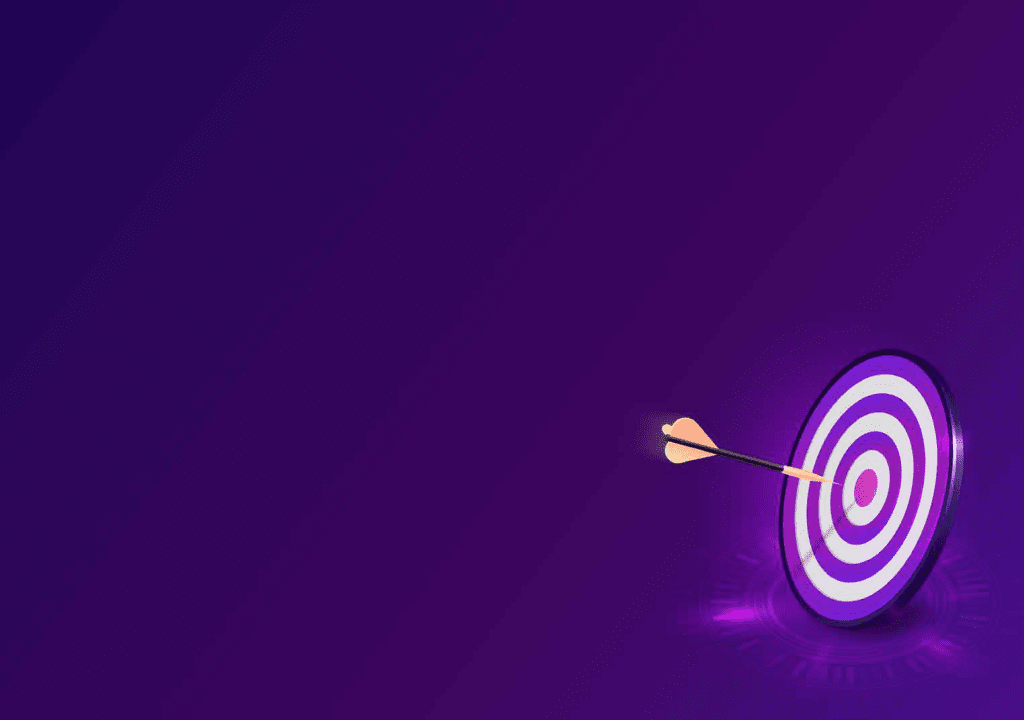 An enterprising, creative, dynamic and versatile force contributing to the Indian Economy.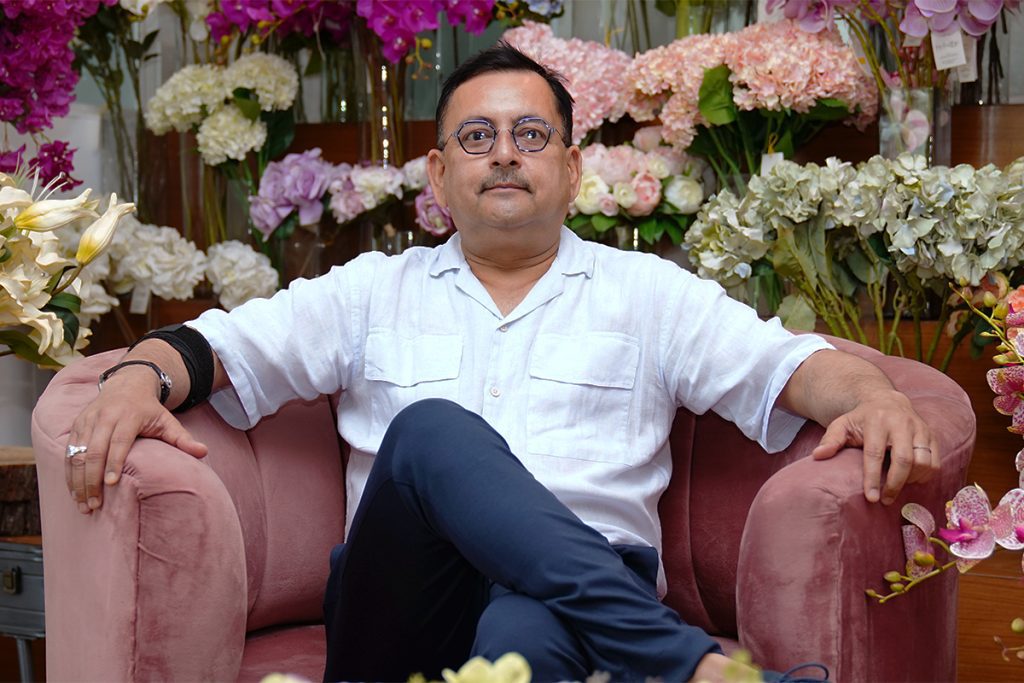 Mr, Vikass, established FNP in the year 1994 with an objective to serve Indian customers with the highest quality of exotic flowers. He come from a family of first generation businessman and began his journey 28 years ago to introduce the first- in India concept of flowers. Mr. Vikaas was born and raised in a small town in Vidya Sagar, Bihar, pursued his higher education in Kolkata before embarking on a mission to bring about a sea change in the floral landscape of the country. Over a period of time he managed to acquire optimum knowledge about the market conditions and then finally in the year 1994 opened his first outlet of FNP in South Extension.
With his persistent efforts and desire to create an exceptional brand, he managed to introduce a new edge to the flower gifting culture in the country. Today, FNP has evolved from a single flower store to a multi-category gifting company with over 420+ outlets in more than 135 cities pan India (delivering to upto 99% pincodes in the country) with a robust international presence in UAE and Singapore. FNP offers over 70,000+ products across various categories, such as cakes, flowers, plants, chocolates, and personalized merchandise generating 10,000 orders daily.
Mr. Vikaas wanted to gift his then girlfriend and now wife, a bouquet that was perfectly curated.
It was in the year 1994, that he travelled to Delhi to wish his then girlfriend Meeta (now wife), whom he met during his college days. On her birthday, he wanted to send her flowers through a local florist. He couldn't help but notice that the bouquets were shoddily put-together and the quality of the blooms were inferior. The shrewd business brain in him instantly saw a business opportunity in this and he quietly began his research of the Delhi flower market.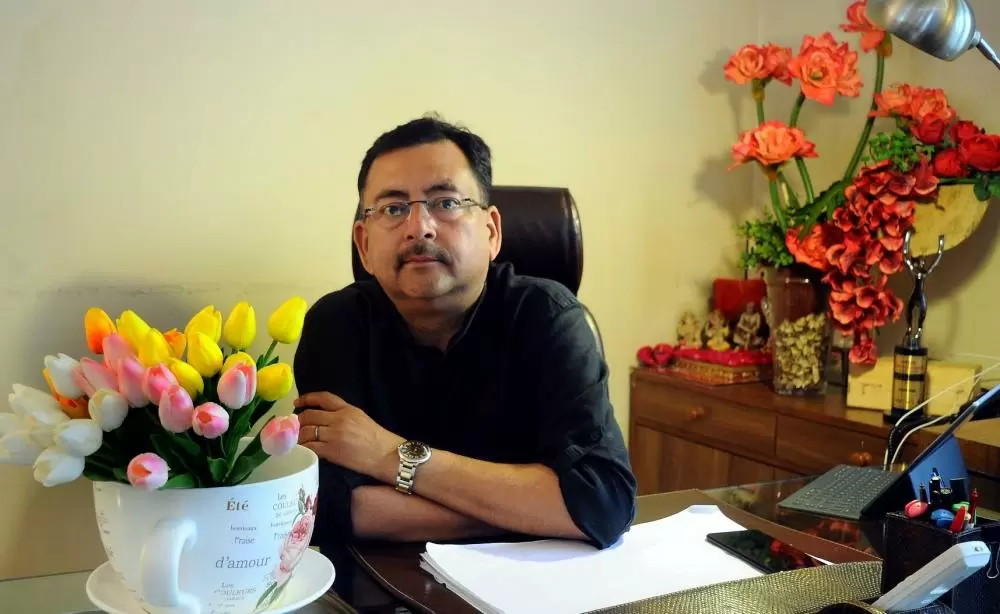 There were barely any florist operational in Delhi back then and the handful provided below average services; these outlets were neither air-conditioned nor had an inviting ambience. In fact Kolkata's (which had a thriving flower market) meticulous professionalism which he was use to seeing in the floral arrangements was missing among the florists in Delhi.
He thought it as an apt opportunity to start the floral venture, but he had only INR5000 in his pocket. He then went to see a friend, informed him of his plans and the lack of funds, and his friend readily invested INR2.5 Lakh in the venture and that is how the journey began. More research, prompted him to realise that the flower industry was mostly scattered and has an unorganised, diversified ecosystem. He took a leap of faith and started his first air-conditioned flower outlet in South Extension Delhi and after overcoming a series of hurdles, there was no looking back.
Today FNP provides solutions for all gifting needs from buying flowers for different occasions to FNP venues hosting weddings and parties. FNP has recently ventured into confectionary services with FNP Cakes, a brand which currently has over 160+ stores across India and has a robust plan to expand in the upcoming quarter. Today FNP has a global presence delivering fresh flowers and cakes to over 120+ countries. The brand has consistently been honoured for its pre-eminence in creative spirit and service capabilities.
FNP World comprises of FNP Retail & Franchising, FNP E-commerce – India & UAE, FNP Cakes, FNP Venues, (our second largest vertical) FNP Weddings & Events, Floral Touch – UAE, WDH (Wedding Design Hub), Flowers 'N' More, FNP Flagship, FNP Media, BabyBless (a newly launched Baby Planning Services) and Last Journey (personalised services for funeral ceremony)
Having pioneered the concept of flowers and gifts in the country, today the company has become a gifting behemoth.
Every new business, has its initial hurdles and goes through its own ups and downs during the teething stages but with an indomitable spirit to succeed, one can cross may uneven paths and potholes.
Looking back at the initial hurdles he faced, when Mr. Vikass embarked on his journey his path was strewn with thorns & hurdles much like the stems of flowers, but because his focus was to provide best in class flowers to the customers, he managed to overcome several operational challenges along the way, the biggest one being the logistics, timely delivery of fresh flowers under tropical weather and managing small entrepreneurs for franchise store partnership.
Technology posed the next hurdle but resolved gradually. Since there is no institute for training florists or giving diplomas in flower decoration, the brand also faced hurdles of making the business sustainable for smaller entrepreneurs at the franchise stores.
There were a lot of difficult patches when certain things didn't work out. When a fire broke out in their warehouse he was devastated but with an indomitable fighting spirit, the FNPians (the FNP team) dealt with the situation. But these are stories of wins and losses of the bygone years and today they have reinvented themselves (from one of the first organised floral players in a cluttered ecosystem) to a new age gifting solution FNP where emotions get gift-wrapped.
Apart from the these initial hurdles that he was able to overcome along with his team, the flow of capital posed a huge challenge. Running an air-conditioned store, incurring heavy expenses was by no means an easy feat. Getting trained florists with prior experiences was also difficult to find.
When someone takes on a new endeavour, people tend to look at it with scepticism but when one succeeds it changes the perception of all around, including one's own relatives and friends.
However, for Mr. Vikaas this wasn't the case, as he always focussed on surrounding himself with people who valued his integrity, honesty and dedication. Of course one does meet detractors along the way who make you doubt yourself, but that did not dissuade him in achieving his goals. On the contrary, if you make the right kind of acquaintances along the way they will always push you to aim for the stars. Luckily, for Mr. Vikaas he chose to be around genuine people who kept cheering him on throughout.
Every businessman has his own secret to success. In Mr. Vikaas's case, he has always believed in improvising. Add to that a combination of Patience, Persistence and Perseverance and it becomes a formula for unbeatable success. For Mr. Vikaas, FNP is not just a business, but it's his mission. He further says, the battle to grow in life was his ultimate goal in spite of multiple failures. And that why he already has a new vision for FNP 10 years from now, that is, to be a gifting giant which caters to all gifting needs.
For Mr. Vikaas, the buck doesn't stop here. He wants to create Multiple Successful Stories through his excellence and diligence. Some of the other new ventures by FNP are BabyBless | a new initiative launched in January 2022 which is already a comprehensive service provider in Delhi NCR for all baby-care needs, from the early stages of pregnancy until the baby completes its first year. The brand has already catered to over 500 customers and is a complete and distinctive bouquet of fitness, wellness, celebratory services and information solutions for maternity and child care. Baby Bless has partnered with Apollo, Rosewalk and other hospitals and maternity clinics in Delhi NCR. Baby Bless is eyeing a growth of 55% this quarter and plans to extends it service to Chandigarh, Dehradun, Meerut, Panipat, Ludhiana and other cities.
Last Journey, another new venture by Ferns N Petals, has launched to offer personalized services for funeral ceremonies. This includes transportation, ambulance facility, informing friends & relatives, bookings & arranging items for cremation, floral arrangements, freezer box arrangement, organizing prayer meetings such as Chautha/Tehravin ceremonies, food arrangement for the guests, booking of bhajan singers, personalized remembrance ceremony, writing and publishing obituaries, priest/pandit booking and asthi visarjan services. Last Journey is an end to end funeral management service in an endeavour to help in provide relief to the grieving families by taking over their stress of organizing all the activities including all the arrangements so that the grieving relatives can be with their loved ones during devastating times instead of worrying about the funeral arrangement. Last Journey has been growing at a CAGR of 40%, and this growth is fueled by technology along with networking resources. Currently they provide services in Delhi NCR, Bangalore, Mumbai, Hyderabad, Chennai, Indore, Dehradun, Pune, Rishikesh, Ahmedabad, and Lucknow.
With recent launch of these 2 new services Baby Bless and Last Journey the brand aims at becoming a ubiquitous purveyor closely connected with every emotion in one's life.
FNP Media is a leading content company and production house in India that is working to produce quality content for Digital Platforms. Apart from that, FNP is focussed on promoting the talent of performing artists in different genres and showcase it to the world via a mix of social media platforms, YouTube channel & live on-ground events.
Dreams and Aspirations are always unlimited. They only grow with every success.
Does Mr. Vikaas feel he has done it all as per his aspirations? According to him he as dreamt, aspired, and worked with grit and determination to set up the brand, but he firmly believes he has only managed to scratch the surface and has a long winding road ahead. From flowers, to gifts and now cakes he wants to touch lives in every aspect, be a part of all celebratory moments; build, invent, transform multiple success stories. And it still never stops there.
We all live in a co-dependent world and no successful business operates in a world of isolation devoid of social obligations.
FNP in an attempt to give back to society, have adopted a diverse & inclusive approach towards the cause of Women & Leadership, Child Education & Development, Community building and Health care. These initiatives originate from their core values and are aligned to the principles of 'Inclusiveness', 'Community & Collective growth'. At FNP these values are inculcated in every employee from day one.
Created by Meeta Gutgutia and Sukriti Gupta Sipping Thoughts by FNP has created a community of women where they have conversations about women's issues, their lifestyle, their health and their career. From time to time, through their Let's Talk session, they make sure that they are bringing out conversations that are important and often ignored by people. Every pride month, FNP talks about the inclusion of the LGTBQIA+ community in the workplace. In other sessions, of Sipping Thoughts they talk about other pertinent social issues – abuses faced by women, knowing ones rights, laws that all women should know as a part of safety and empowerment programs.
The HR policies & hiring strategies of FNP ensure inclusion, hiring the best candidate regardless of their backgrounds, disabilities, and communities. Recently, FNP conducted events like Green Plantation Drive, Blood Donation Drive, Vaccination Drive, Health check-up camps as part of their people initiatives & engagements.
Lastly some words of wisdom by Mr. Vikaas that the younger generation can learn from in terms of life, work and business: "Take risk, think radical, stay focused and surround yourself with good people."