"Don't strip the stripes from the scenery: Save the Tiger."

~James Edward Corbett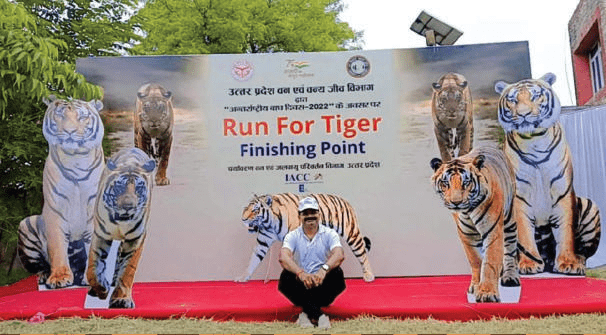 The Uttar Pradesh Government and Heritage Foundation join hands to shield theTigers
For the first time, Gorakhpur witnessed an international seminar on tiger conservation on October 29, World Tiger Day. The government hopes that this event will raise awareness of the danger of poachers to both humans and tigers. The program, organized at Yogiraj Baba Gambhirnath Auditorium under Azadi Ka Amrit Mahotsav, was organized by Uttar Pradesh Wildlife Division, Gorakhpur Forest Division, Shaheed Ashfaq Ullah Khan Zoological Park, Heritage Foundation, and Heritage Avians. Gorakhpur was in a collaborative role.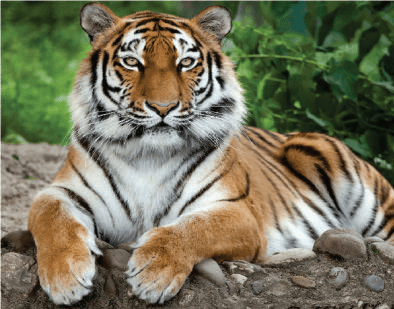 Not only for public awareness about the program, but painting, sketching, slogan writing, quiz, rangoli, essay, and photography competitions were organized in various schools on the topic of tiger conservation. This event increased attention on tiger conservation and also raised awareness about poachers' illegal activities. Rather, through these programs, more than 500 students were directly sensitized towards tiger conservation. Its effect was seen in the Tiger Run, organized a day before the main event, where a large number of people from Gorakshanagari ran for tiger conservation and took a pledge to conserve it.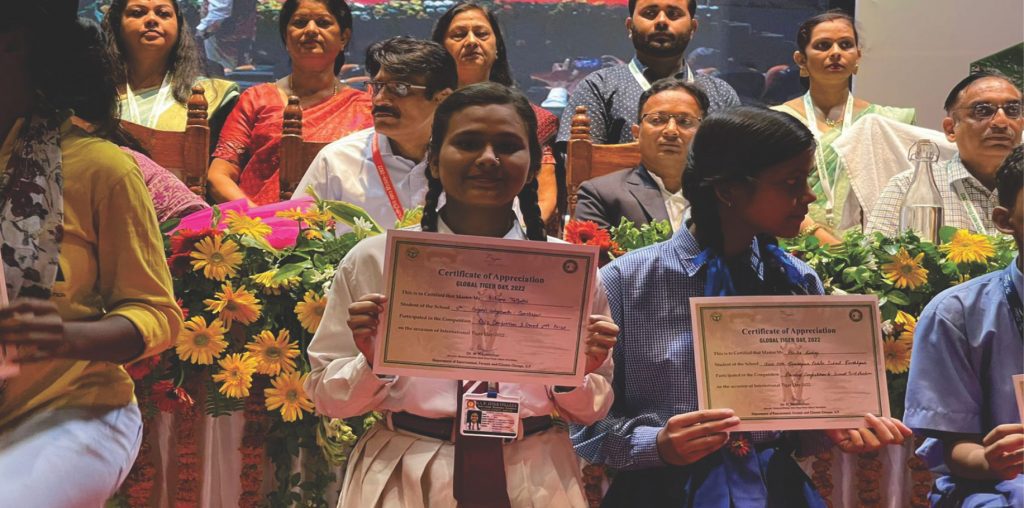 In the main event, Chief Minister Yogi Adityanath virtually expressed the government's commitment towards tiger conservation and announced that the state's fourth tiger project at Ranibagh in Chitrakoot would soon come into existence. Film actor Randeep Hooda, Member of Parliament and film actor Ravi Kishan also addressed the event and made them sensitized towards tiger conservation.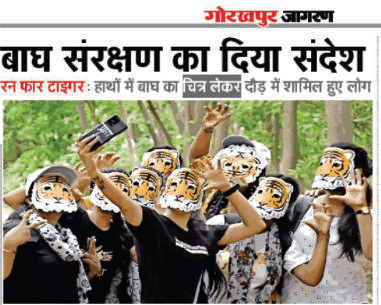 In Gorakhpur, the Heritage Foundation and the Uttar Pradesh government have worked tirelessly and effectively to promote tiger conservation. The protection of tigers has now progressed due to this event. This event raised awareness of tigers' long-term preservation and propagation. The tiger is an umbrella species for the majority of the ecosystems in the Indian sub-continent and, by virtue of this event, the conservation of tigers has now received a significant impetus.