General
'Mufat Mall' for Palghar Tribal Hamlets!!
A group of 31 hikers organized a day-long camp to donate garments in the tribal belt of Palghar district on Sunday, which was a remarkable gesture. The trekkers erected a 900-square-foot tent near Durves village and dubbed it Mufat Mall, which means "free mall." Around 1,500 visitors came from local tribal hamlets to the camp, which had a coupon system in place that allowed each visitor to pick up to ten items.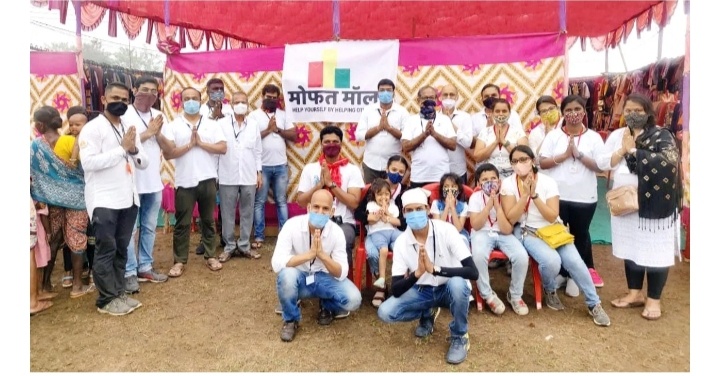 Mufti Mall sold everything from men's, women's, and children's clothing to footwear, toys, and jewelry. The Adventure Lovers group had previously informed the local gram panchayat of the event so that people were aware of it. "We gathered clothing from various sites throughout Mumbai and the surrounding areas. This push has been going on for the past five years. Salman Rangwala, a major member of the group, stated, "We call to people on social media to donate their old garments that are gathering dust at the bottom of the drawer."
After collecting the clothes, stationery, toys, footwear, and other items, the trekkers separated the clothes into those that were in good enough shape to be used for the camp and those that were torn and given to a Mulund-based NGO to be recycled into animal blankets. "The purpose of erecting a tent was to give them the impression that they were shopping."( We had stored some of the items on hangers and others on tables… "The toys department piqued the interest of the tribal children," stated Rangwala.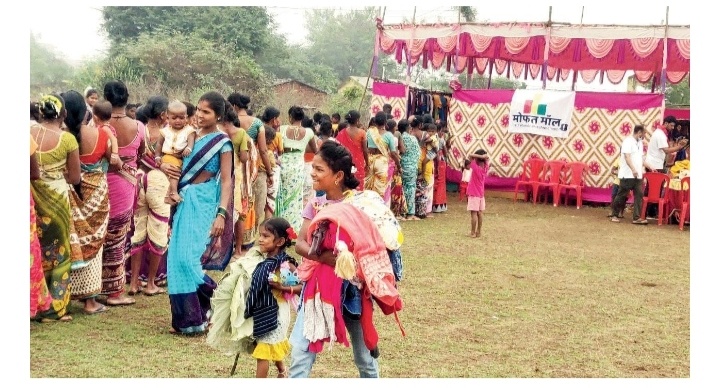 Tasneem, a chartered accountant, added, "Our friends were also there with their children who had donated their toys." The excitement on the children's cheeks was heartwarming. My friend's child, who had provided the toys, was overjoyed as well. 'I have played with these toys, and now others will play with them,' she explained. This was a once-in-a-lifetime opportunity for everyone.
"There were people who were in desperate need of clothes," she noted. An old woman was seen picking up clothing and carrying it on her head… "We had our masks on and the people were sanitized at the entry," Rangwala said of the safety procedures. The mob was managed by our staff and Durves Graeme Panchayat official Vishal Gaikar. "
The group brings together people from all walks of life who share a passion for trekking. We go trekking in the high hills surrounded by tribal hamlets. We resolved to do something for them one day. As a result, we began urging neighbors, relatives, and friends to donate old clothes, "Tasneem explained, adding, "Previously, we would collect the clothes and choose a place where we would give them the items." But this year, we decided to give them a once-in-a-lifetime opportunity and set up a tent where they could come and pick out their clothes. "