General
MADHYA PRADESH THE EMERGING HUB FOR INDUSTRIES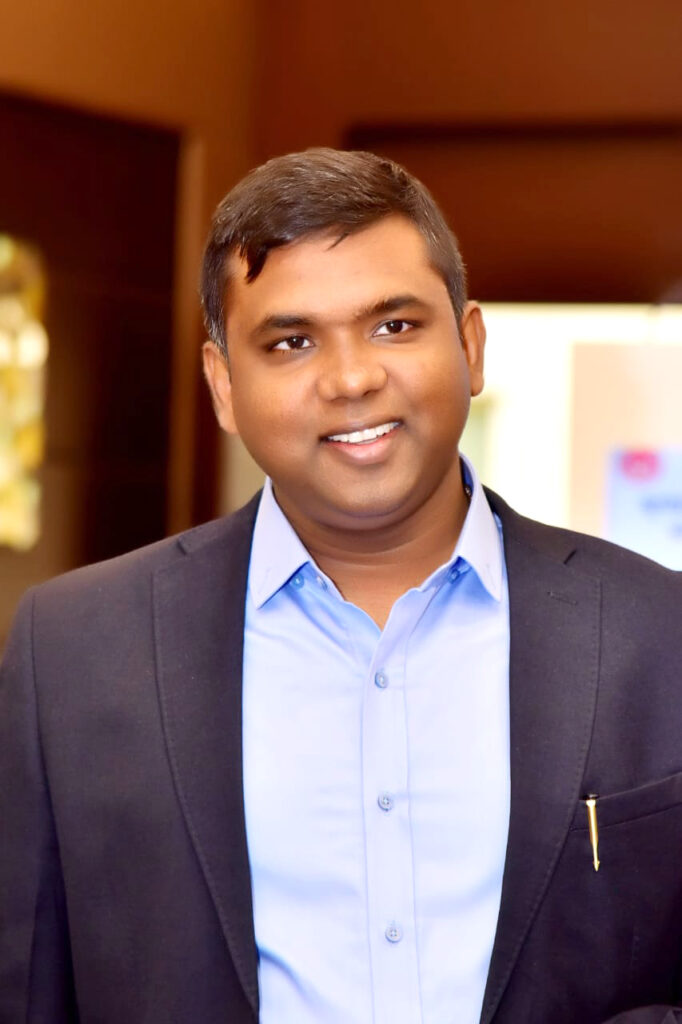 Our Editor Adv. Surabhi Sankhla got an amazing opportunity to interview Shri Rohan Saxena (Additional Collector, Indore) to learn more about the globally emerging power of M.P. in the industrial sector, his opinions and suggestions to budding entrepreneurs and post-covid working of the industrial sector of Madhya Pradesh.
Born in Bhopal to Shrimati Sushma and Shri Pradeep Kumar Saxena, Shri Rohan has completed most of his schooling from Hyderabad and completed his B.tech in Electronics and telecommunication from Bhopal. Married to Smt. Manisha Saxena, sir is also a father to a six-month-old beautiful daughter and son, Varchasva and a pet Pluto. A topper of MPPSC batch of 2007 as a State Administrative officer, his first posting was in Morena (M.P) for 3 years as Probationer Deputy Collector, SDM and City Magistrate. Thereafter he was posted in Bhopal for 1 year as OSD (Officer in Special Duty) to the Hon'ble Home Minister and later for 4 years in Ujjain as City Magistrate, SDM, District Protocol Officer and the administrator for Mahankal Temple, Ujjain. Currently, he is posted as Additional Commissioner in Indore Municipal Corporation, Zila Panchayat in Bhuranpur and the Executive Director of MPIDC previously AKVN since 2020. Earlier he was also the Additional Commissioner for Swacchh Bharat mission for 4 years in Indore, and was the first Chief Executive officer of the Indore Smart City.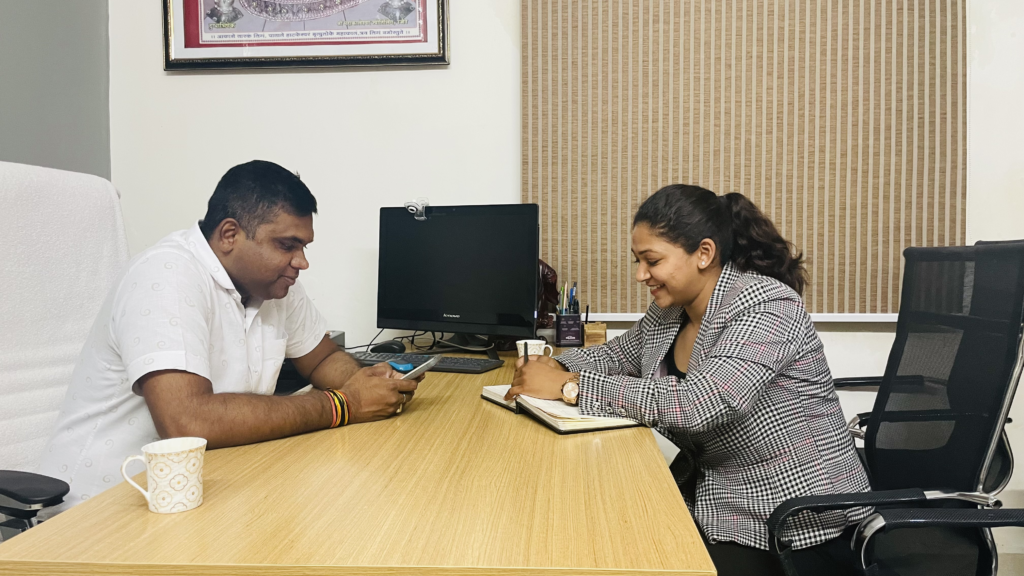 Question: After joining as the ED of MPIDC, where do you think is MP globally standing in an aspect of the Industrial Sector?
M.P. is traditionally rich and has not been marketed well even though it has all the advantages which are required for setting up a good industry. MP is now emerging as the Industrial Power. There are few industrial clusters in MP like Pitahmpur, Malanpur, Makshi Etc., but we need a strategic approach to make a remarkable difference for which the government and the officers are making relentless efforts for past few months, which seems to be really positive for the Industrial Sector in Madhya Pradesh.
When I joined as Executive Director of MPIDC (Madhya Pradesh Industrial Development Corporation), the State was hit with the first wave of the Covid Pandemic which made it extremely challenging for the industrial sector as everything was shut down.
After the successful management of the first wave, restrictions were eased and we have managed to open up the industries and started working in full swing. Then the second wave of Covid-19 hit and again there was an apprehension that the industries might get closed. However, in the unfortunate situation of the ongoing pandemic, it was decided that the industries shall remain open while maintaining certain protocols.
Surprisingly, the last 1 year was remarkably good for the Industrial Sector despite the pandemic. Industrial demand and growth have increased phenomenally, which is historical. There has been a demand for the setting up of new industries which contributed to the demand for the industrial plot.
Due to the pandemic, many imports have been banned and therefore, import substitution is taking place and new industries are coming up, which are creating the goods and products which were previously imported in India. This eventually raised the bar for the "Made in India Campaign". Especially, sectors like pharmaceuticals, textile and automobiles have seen unprecedented growth in last 1 year. The ED says that with these we can say that the sentiments in the growth are now really high.
Question: How do we rank MP according to the various parameters of the Industrial Policies?
M.P has done extremely well in the past 2 years and it traditionally has all the advantages and fulfills mostly all parameters for having a globally strong industrial sector. However, the potential is immense and the growth as per the last year was 40% and this year we are expecting to cross that with a huge margin.
We are coming up with new policies and investment regimes. Also we are tirelessly working to set up an eco-system where the Industries can come freely and experience a comfortable environment without any adversities.
Further, Shri Saxena emphasized the unprecedented growth of the IT Sector in cities and areas around Indore. The demand for built-up spaces, co-working spaces and land for the construction of IT Parks has been visibly increased.
Question: What is the requirement for setting up a globally strong Industrial Sector?
Shri Saxena says that when you talk about a globally strong industry, it requires an entire Eco-System for Industries; it is not just about that the government offers some land and then industries come over and set up. When an industry thinks of investing it looks into the entire eco-system, it looks at all the aspects like connectivity of the area, the land rates, the political stability and assistance, labour conditions, electricity rates, water supply conditions, condition of roads, even the bureaucratic approach towards the industrial sector and also the quality of life that the city or the State at large is offering.
And summing up the above, M.P scores impressive in all required aspects for a globally strong Industrial Sector and is also proving the same.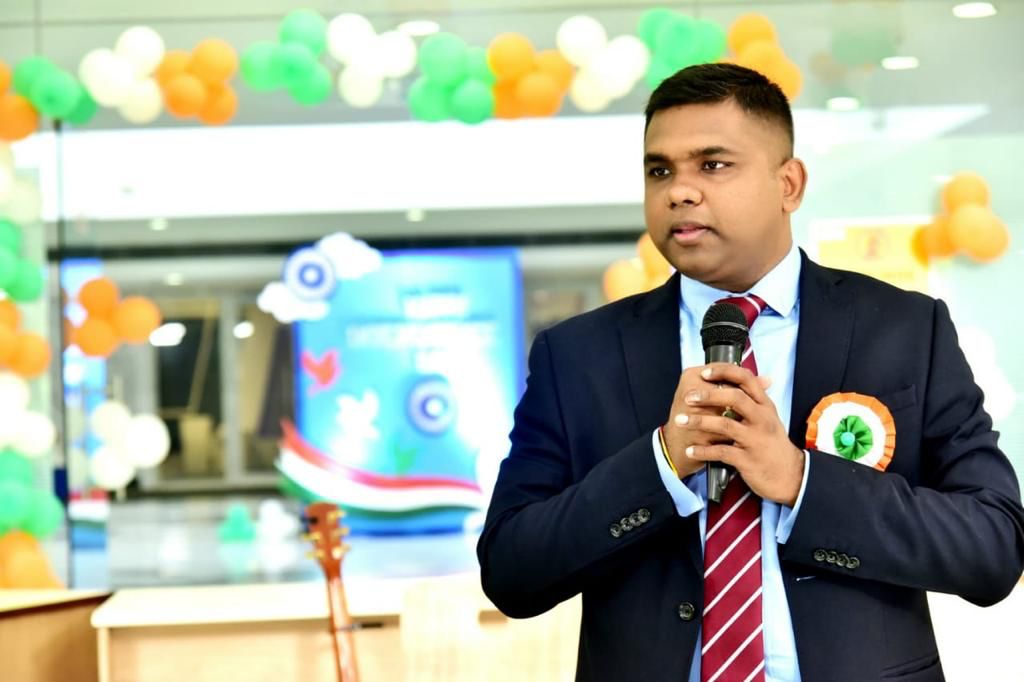 Question: You mentioned connectivity as an important aspect. Please shed more light on M.P.'s connectivity both internally and externally.
Yes M.P has a strategic central location and is mostly connected to major Indian cities and ports and the connectivity is continuously increasing.
The largest freight corridor has been constructed in 2019, which is the Delhi-Mumbai Expressway, it passes through Madhya Pradesh having 250kms of stretch. We are developing big industrial corridors near that stretch so that the connectivity to Delhi, Mumbai and all the major ports increases tremendously.
The MPIDC is also coming up with the construction of new Highways, which crosses from the west-east and north-south in M.P for road connectivity.
Being at the centre of the country, M.P is most blessed with comfort and convenience in an aspect of connectivity like railway, road, bus and air. Especially air connectivity of Indore is extremely good; we have also started the Air-Cargo facility at Indore Airport. The Government has also signed an MOU with NHAI to come up with a multi-model logistic hub at Indore. So, further emphasizing the logistic part, which was one of the challenging aspects of industrial development; M.P is doing really well.
The Political stability and a pro-industrial approach of bureaucrats in Madhya Pradesh are very good. The education sector is highly skilled which allows the migrating employees that they don't have to worry about the migration of their children in an aspect of education and standard of life. Also, the land rates that the state offers are the cheapest in the country and quality power is abundant, so we need not worry about the things like road shedding. Further, M.P has a safe and secure environment purely for industrial development having ideal Law and Order, as there are no strikes and undue external adversities like dacoity, theft etc. The Policies relating to the various sectors of industries are highly superlative.
Question: What is the change in development approach since you have joined the ED of Madhya Pradesh Industrial Development Corporation?
Earlier the industrial development was focused in and around 1 or 2 big industrial areas like Pithampur, malanpur or notified area near Maksi.
However, now we have diversified industrialization. We have the development at a decentralized level in every district. There are 15 districts under my jurisdiction. So I have come up with 10 different industrial parks in different districts allowing the local entrepreneurs to set up their industries. Consequently, big industrial area has been set up in districts like Neemuch, Mandsaur, Ratlam, Bhuranpur, Khargone etc.
Taking about the diversified industrial area, Shri Saxena states that the area has unified development throughout, also providing a chance to local entrepreneurs to set up their market.
Even, talking about the Ujjain, which was earlier a hub for industries, has not seen any growth since 2 decades. However, we have managed to set up 2-3 big industries in Ujjain, which are employing more than 10,000 people.
Question: How do you think has the industry flourished post-Covid?
I feel that this is the rarest condition, wherein we have found immense opportunities from a disaster. The pandemic has given us a new dimension for industrial development. Earlier, we were heavily dependent upon imports and now this pandemic has allowed us to develop and grow our local capacities for import substitution.
Young and talented entrepreneurs are coming up with fresh ideas for the economy and themselves.
We are emerging as a new hub especially in textile, pharmacy and even in automobile, which is historical. The demand for domestic as well as foreign investment has seen unprecedented growth.
Question: So can we now see Indore emerging as an international destination for investment?
Indore has been a traditional power centre for economic and industrial growth. Indore is now growing at a remarkable pace. We are concentrating and planning to grow and develop Indore as the international destination for investment. We project Indore as the face value of MP to the entire country and the world as Indore is having all the parameters of branding at international level.
Question: That was a great insight, sir. What would you like to suggest to our young and budding entrepreneurs?
Firstly, make sure that you select your vertical/ sector of business very carefully. One must have a detailed analysis and study of the market. One should conduct SWOT (Strength Weakness Opportunity Threat) analysis at a personal level. One should also study and research Investment sources and applicability along with knowing the dynamics of the market.
The government and MPIDC is also emerging as the mentor for the new entrepreneurs and is also trying to hand-hold the budding entrepreneurs as far as they can by providing proper guidance and resources by having various initiatives as incubation programs, training centre, interaction with industries, start-up policies etc. So these entrepreneurs should actively participate in these programmes and take help from the Government.
I would suggest that people willing to set up industries must know that this is the best possible time to venture into industries. We have enormous success stories to motivate. So, lastly, I would say that with a bit of caution and smartness in choosing the correct vertical and going strategically, success will surely be there. The potential is immense as the market and the demand is huge.
Question: It's so good to know that the government is helping our entrepreneurs so much. What else is it doing to empower our industries?
The Government is emphasizing providing subsidies and incentives on the vital resources and input cost of industries so that there shall be effective growth and efficient development. It is giving incentives on land rates, capital subsidies, and power tariff subsidies and is also providing employee remuneration.
With so many achievements in his name at this age, Shri Rohan Saxena is an epitome of a humble and meticulous civil servant. His contributions to the field are a product of his quick wit and strategic planning which has benefitted the country at large. It was an honour to talk to such an amazing personality.