The National Park of Ghughua Fossil Park is located near Shahpura in Madhya Pradesh. Dr. Dharmendra Prasad, the then honorary secretary of the district's archaeological section, founded the site in the 1970s, and it was designated as a national park in 1983 when the Indian government recognized its importance. It spans the villages of Umaria, Chargaon, Barb Spur, Deorakhurd, Ghuguwa, and Deori Kohani, covering an area of approximately 2,74,100 square meters. Ghughua Fossil National Park is the world's second-largest fossil park and Asia's largest.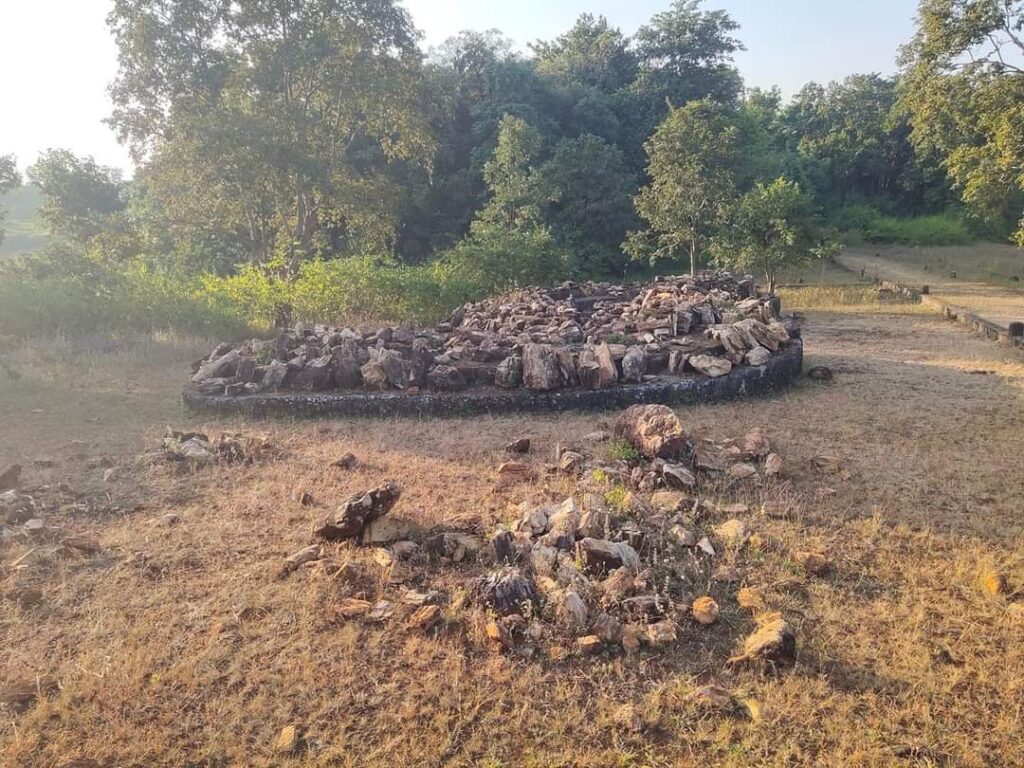 Plant fossils belonging to 31 genera and 18 families have been discovered here. This park contains a lot of plant, seed, fruit, leaf, and shell fossils, some of which are 65 million years old. The most prominent of these are palm fossils. Ancient varieties of jackfruit, date palm, canola, Jamun, neem, banana, and rudraksha are among the fossilized plants. Although the majority of the plant and animal fossils have no living descendants, some of them have relatives who dwell in Sikkim, the Western Ghats, north-east India, Australia, Madagascar, and Africa. Fossils of eucalyptus trees, which are endemic to Australia, have been discovered here.
In the park, there is an interpretation center with detailed information on the fossils that have been discovered. Although the dinosaur egg is a major attraction, you should also visit the self-guided fossil trail to see them in their natural context.
Every year, hundreds of people, mostly scientists, paleobotany students, and archaeologists, visit this site. According to scientists and archaeologists, Ghughua had an equatorial and humid climate in ancient times, with a consistent temperature range throughout the year and an annual rainfall of over 2,000 mm.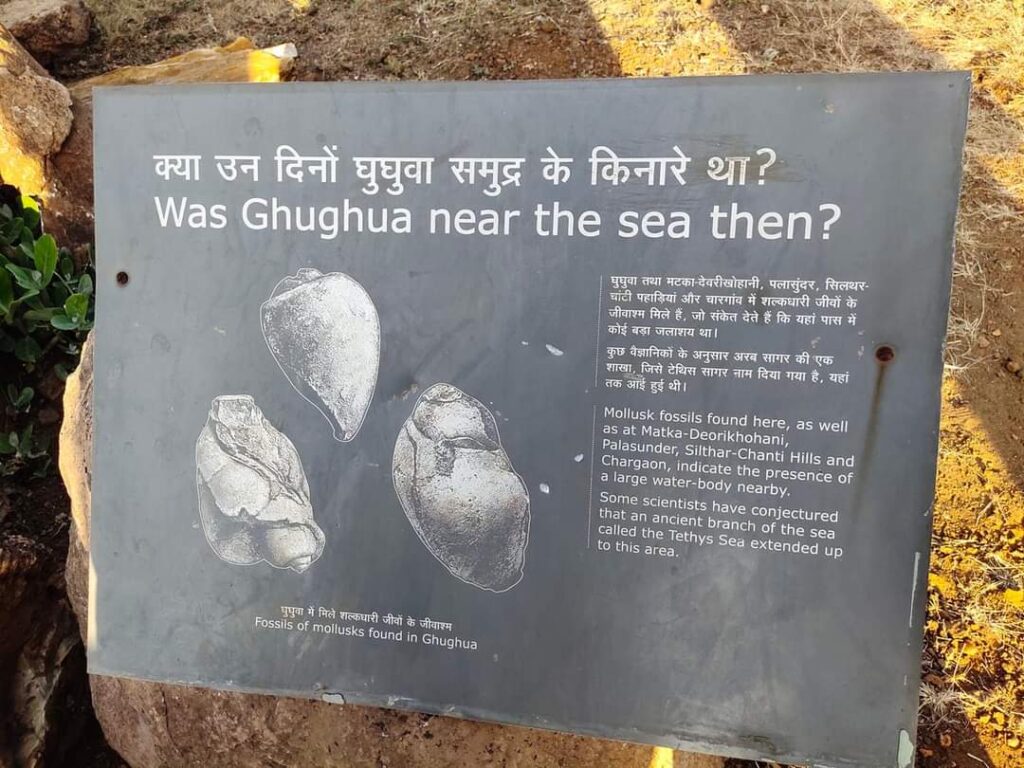 How to reach?
Ghughua Fossil Park is located 76 kilometers from Jabalpur on National Highway 11. The nearest bus stop is at Niwar, while Shahpura is the nearest town (13km). It's on a minor detour from the path that connects Bandhavgarh and Kanha National Parks.
Air: The nearest airport is at Jabalpur, which is 115 kilometers away and offers decent connections to Delhi, Mumbai, Indore, and Bhopal.
The nearest railway stations to the National Park are Umaria (65 km) and Jabalpur (115 km). It has excellent train connections to important tourist destinations and cities, including Delhi, Howrah, Mumbai, Bengaluru, Ahmedabad, Pune, Varanasi, Indore, Agra, Jaipur, and Gwalior, among others.