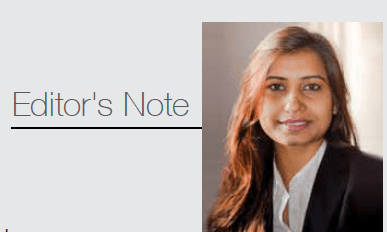 Dear Readers,
Amidst the warmth of the cultural festivities, like Rakshabandhan and the 77th Independence Day, we celebrate our rich traditions and the glorious heritage. In this issue of Café Social, we embark on a journey through the diverse tapestry of social dynamics, exploring the stories, trends, and issues that define these vibrant months.
Adorning the cover of our current edition, Mr. Ajay Vaidya, the inspirational Commissioner of Bhiwandi Municipal Corporation, provides insights on his path of reshaping the city, tackling its difficulties, and supporting sustainable development. His vision and passion have been important in propelling the city forward and towards prosperity. His astute leadership has led to significant improvements in infrastructure, public services, and quality of life for the residents of Bhiwandi.
At Café Social, we believe in the power of storytelling to inspire, educate, and connect. In this issue, you'll find a collection of narratives that showcase the resilience, creativity, and compassion that define our society like the success of Chandrayaan 3 lunar mission. These stories highlight the incredible achievements and breakthroughs that have been made possible through determination and innovation. From the triumphs of scientists at ISRO to the ground-breaking advancements in science and technology, these narratives demonstrate the limitless potential of human endeavour.
The Café Fashion section covers the stories of an ethereal beauty Kimti Jain Kalita and the Sanya Bordhan who is a shining star in fashion. The 'Neev Ke Pathar' section which aims to shed light by highlighting the importance of recognizing and valuing the contributions of every individual in our society. It features the story of the Nurses, who work tirelessly to provide care and support to patients, often going above and beyond their call of duty. These dedicated individuals exemplify the true essence of selflessness and compassion, serving as an inspiration to all.
We encourage you to immerse yourself in the pages of this magazine, to engage with the stories that resonate with you, and to share your own experiences and perspectives with our community. Together, we can celebrate this edition and work towards a more inclusive and harmonious world. Happy reading!