General
Exam Stress – Online or Offline Exams??
The official announcement that Delhi University will reopen its doors to students after being shuttered for the better part of the last two years has caused a jubilant outcry among many. However, for many, the fear of the upcoming offline form of testing has become a downer. Students have been taking open book examinations (OBE) on the virtual campus until now. The exams for first semester students will be conducted in an "online" format, according to Vikas Gupta, DU's registrar, and Rajni Abbi, DU's proctor, said in a recent speech on campus that "since the exams of freshers are slated for March, there is a possibility that they will be called to the campus only after their exams."
Meanwhile, students in the fourth and sixth semesters are still awaiting information on how they will take the upcoming examinations, which are set to take place in May. Although some students prefer offline examinations, many others aggressively advocate for online or mixed exams.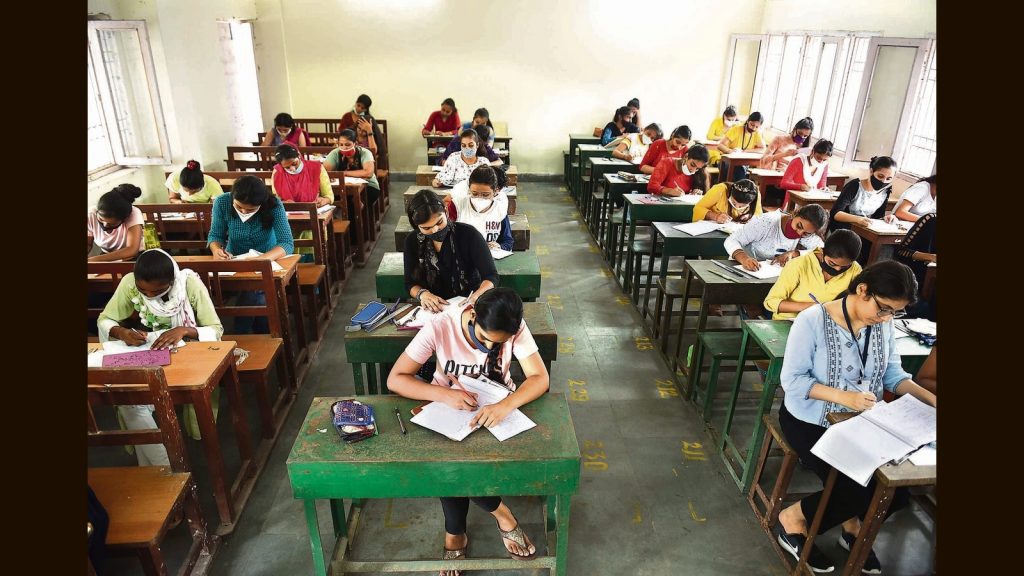 Offline exams will be good
"Online lessons and offline classes cannot be compared in terms of educational quality," says Disha Bhatia, a second-year student at Gargi College. This holds for both online and offline tests. Because of the digital campus, giving the OBE in an online mode was a requirement till today. But now, since we'll have access to a physical library, face-to-face connection with professors, tutorial hours to clear up questions with teachers, and the overall sense of an offline campus, I don't see why offline exams shouldn't be attempted. It almost seems strange to take online examinations at a school that isn't online.
After two years of studying via video lessons and several open-book tests, I believe it is time to devote our full attention to our education. I don't want to be mistaken for a "Covid batch" applicant when I go for job interviews tomorrow. I want to be able to demonstrate that I have faced the same arduous educational hurdles as alumni of such a prominent university. "
Not enough time to prepare for offline exams suddenly
At least a month or two to settle into our accommodations, learn our way around the city, and prepare extensively for the entire year's syllabus for our year-end examinations, says Vinit Mehta, a second-year student at Hansraj College. Adjusting to college life, dealing with peer pressure, understanding and engaging in extracurricular societies, and taking offline tests all at the same time is too much to bear. We've never been to a college campus or lived a typical college life, and now we're being thrown into a new location and being pushed to take offline examinations after two years of online assessments.
Unfamiliar with offline exam pattern
"We have not done an offline project, gone to the library to search for literature," says Manish Mourya, a second-year student at Atma Ram Sanatan Dharma College. We don't even have course books for most of us. We've been using digital resources to study. We did the majority of our study by reading publications on the internet. We've also never taken an offline exam before. I spoke with my super seniors, who informed me that DU papers are incredibly long and that students require a lot of practise in creating mock question papers to attempt all of the questions.
Also, in OBE, we had plenty of time to do our papers because we had our books right next to us. When we haven't even attempted an offline assignment, how can we master the art of offline exams? Is it even possible to have offline papers? How will we be seated at college to maintain social distance during exams? When students are taking exams for the first time, blended mode should be encouraged. Otherwise, everything would be too much for us, and we would end up scoring extremely poorly. "