General
ENVIRONMENTALISTS MAKING KINDNESS A LIFESTYLE
ENVIRONMENTALISTS MAKING KINDNESS A LIFESTYLE
By Adv. Nalini Mishra, Associate Partner, Singhania & Co. LLP & Vice President, India – Austria Business Bilateral Council, WICCI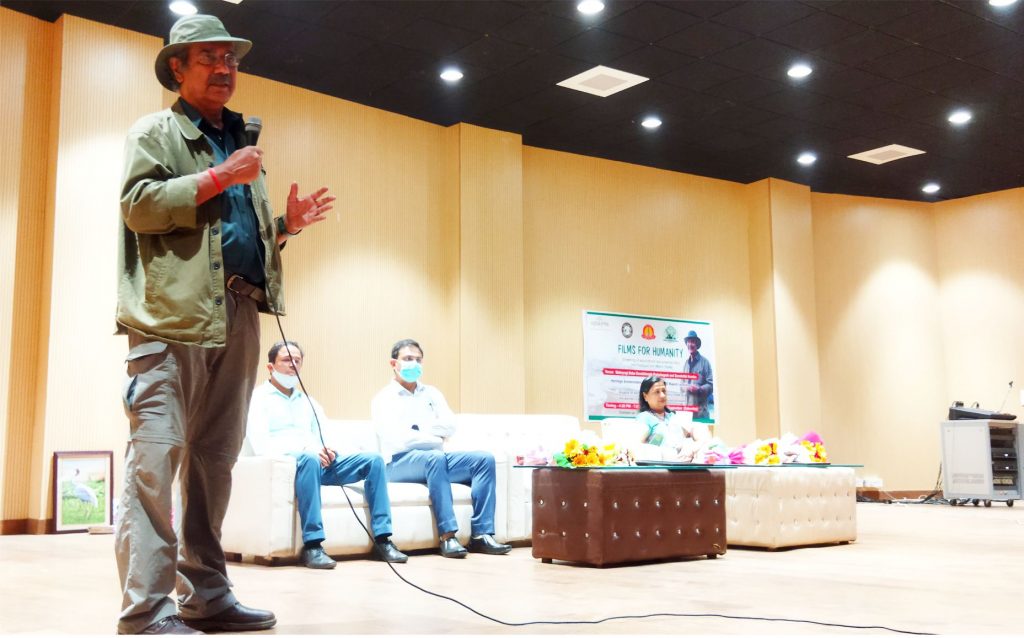 "What we are doing to the forests of the world is but a mirror reflection of what we are doing to ourselves and to one another"

– Mahatma Gandhi
THE HERITAGE FOUNDATION IN COLLABORATION WITH THE WORLD RENOWNED FILMMAKER MIKEH PANDEY HAS BEEN WORKING TOWARDS SUSTAINABILITY, WHERE HUMANS AND NATURE CAN LIVE IN HARMONY.
Mother Nature is capable of satisfying every man's need, but not every man's greed. Protecting the rich flora and fauna of our planet is not only one's duty, but rather a need to sustain life for future posterity. There are few of us who have this realisation, but there are even fewer who are actively working to raise a voice for this cause – Heritage Foundation is a leading example. The foundation's relentless passion towards saving the flora and fauna and propagating their just cause can be evidenced through their noteworthy achievements, so much so that our national legislature has been amended several times due to the awareness the foundation has bought us.
JOURNEY
The Heritage Foundation was founded in 2020 with the present members Rajeev Dutt Pandey, a senior journalist, Narendera Mishra having over five year experience in film making and production working with national geographic and CNN, and Anil Tiwari working for the renowned production company 'River Bank Studios, owned by Mr. Mike.H Pandey. Presently Dr. Anita Agarwal, renowned poet and writer, is the supervisor of Heritage Foundation. It is a registered trust based in Gorakhpur. Apart from being active in Film making, the organisation has been working in the fields of academia and conducting various programs encouraging the citizens and the government to join hands and work towards nature's preservation.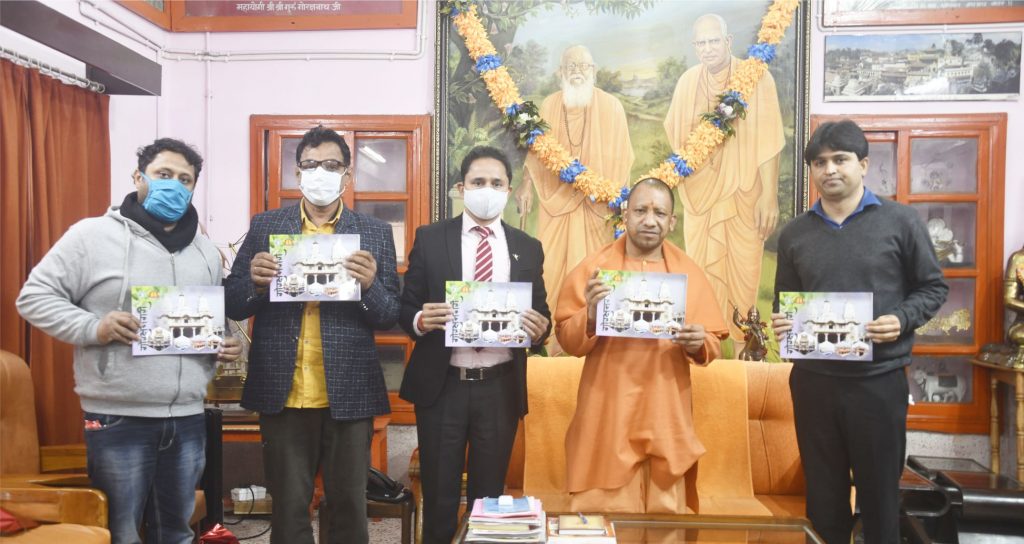 The members of this organisation engaging with the bounty of the nature, is not an uncommon sight. From feeding the stray dogs during lockdown to rehabilitating the needy wild animals, they are known for collaborating with Gorakhpur zoo on multiple occasions.
OBJECT AND ACHIEVMENTS
The foundation recently released two short films for the Department of Forest, Gorakhpur on World Tourism Day that were widely appreciated and Yogi Adityanath, the Hon'ble CM of Uttar Pradesh. The film has gone viral and has reached a whopping 8 lakh views. The Foundation also took part in the dialogue of Mission Shakti Abhiyan launched by the Govt. of UP. In the year of its establishment, amid pandemic, the foundation has helped, treated and fed countless stray animals, Mr. Rajeev Dutt Pandey stated that they have been also visiting the villages to distribute soaps and masks and educating them about the hygiene, and they have appreciated the respective District Collector of Gorakhpur and IFS officers to support their activity in their respective areas.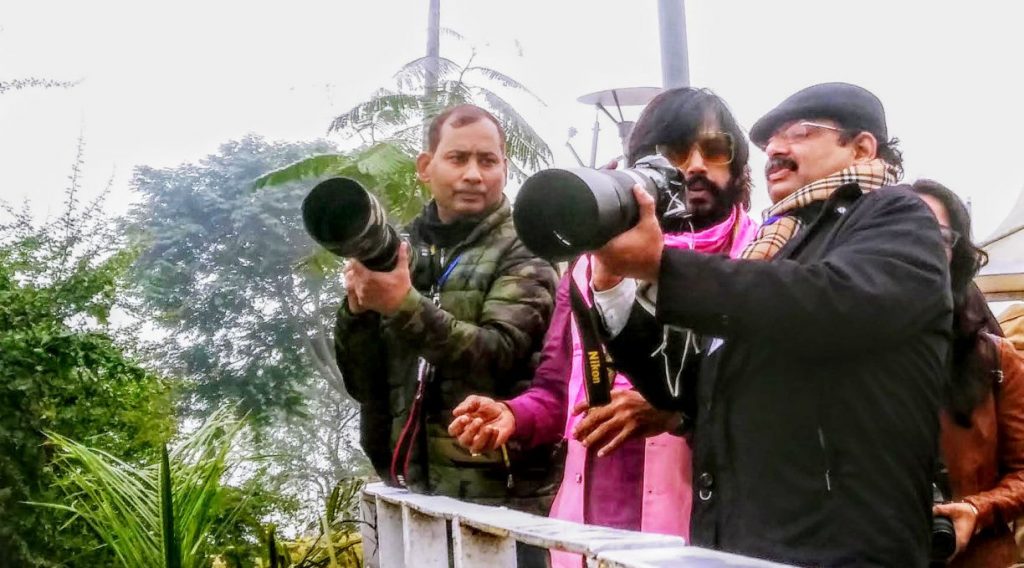 The foundation is involved in Heritage Avians and Heritage Warrior who represent the heritage foundation and bring people from different walks of life to sensitise them with nature, birds and culture. The Heritage Foundation has further, in association with the forest department and Government of UP, been a part of Eco Tourism Dry Run where Sarpanchs, and tribes shared their grievances and suggestions for the betterment of their lives from commercial businesses in fisheries, tourism etc. The foundation was a part of the recommendatory body that provided inputs on locations that could be developed to develop Eco tourism in UP, and based on the said event, with the association of the Foundation, a Coffee Table Book was also inaugurated by the Hon'ble CM of UP, Aditya Yogi Nath.
The man behind the bridge connecting Heritage Foundation to digital world, and pulling the whole campaign forward digitally is Mr.Mike H. Pandey With over 300 National and International awards, he is one of India's foremost wildlife and environmental filmmakers and has been honoured by BBC, Discovery and Nat Geo while. He was awarded the "Son of the Earth" by United Nations for protecting a species, whale sharks, from extinction.
In a candid conversation with Adv.Nalini Mishra in an event hosted by the Heritage foundation at Gorakhpur, Mr.Pandey talked about his next set of initiatives. He is undergoing an emotional journey to discover what changes are taking place in the Ganga, as the sacred river is dying. He stated how everybody has been working for years trying to make a difference.
Emphasising on the need to sensitize the people on the havoc human footprint is causing to the environment, Mr. Pandey stated "We need to rethink and reinvent the world. What we need to do is pay attention and follow the rules and regulations being enforced by the government. Exotic species, like tiger, are dying while forests are diminishing day-by-day. We need to question ourselves why we need these forests and the animals living in them. Forests aren't just there to be cut down and burned to make way for houses. Forest provides us with oxygen, which the unfortunate events of the pandemic have taught us the importance of, while carnivores like tigers keep the population of other species in check. Forests reduce temperature, provide water, humidity, and purify and filter water. Animals will perish if we continue cutting down the jungles and soon we'll be left with no animals whatsoever. As a solution, we must establish another crucial foundation: reverence for the very source that keeps us alive. In order to survive, we must respect the planet's limited resources."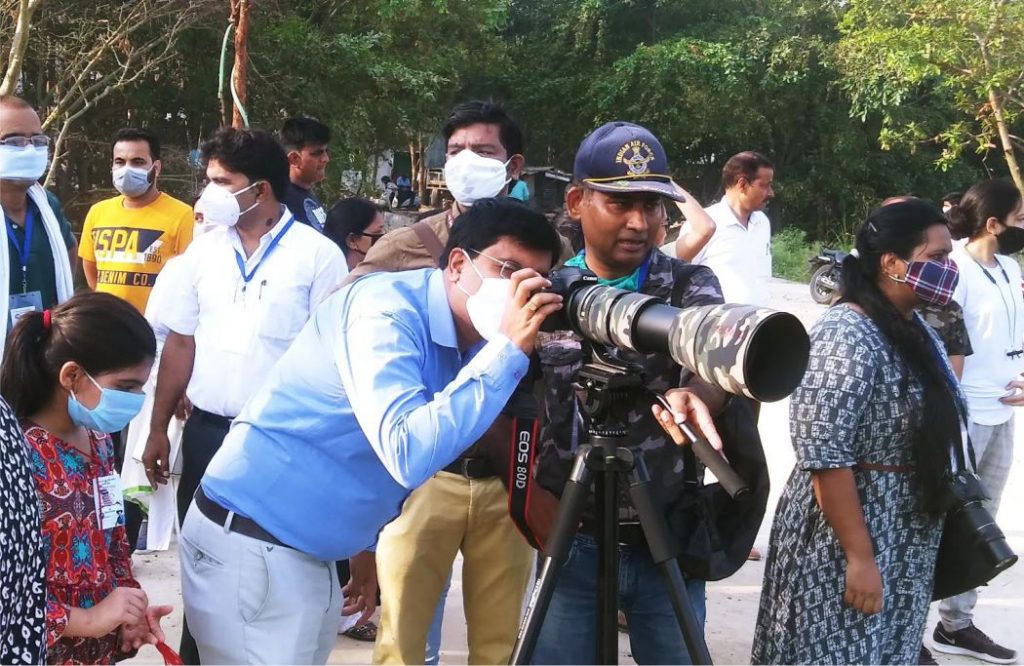 Further highlighting the need of harmony between humans and environment, he commented "there is a delicate web of life that webs to get us together in a very independent yet interconnected world. If we harm the web we harm ourselves. So once again, if we give breathing space to others then life will become easy for us. Otherwise, scourges, decisions and cancer of different kinds will come up. With Nano plastic particles getting into our brains, lungs, eyes- we all know and understand the effect they are going to have on our body, then why insist on using them? What are we doing about it? What about children? Even Mother's milk has got those particles."
Emphasizing the importance of one's body, he added, "the only possible solution is to be minimal, to reducing as much as possible, not be greedy, and work towards nurturing, and caring for one of the most efficient machines on the planet – the human being. Why are we polluting it? Why do we annihilate it with drugs, alcohol, salt, and sugar? Anything done in excess becomes harmful and we have to be careful not to overdo it in order to keep ourselves healthy."
Along the lines of a famous quote by William Shakespeare "One tough of the nature makes the whole world kin", Mr. Mike H. Pandey stresses how films play a great role in influencing the society, and therefore they should be made for the benefit of the environment and humankind. He has posed questions which urge us to think while motivating us to bring about a positive change.
MIKE ALONG WITH THE HERITAGE FOUNDATION HAS SHOWN STRENGTH IN CONVICTION AND BELIEF; THEY HAVE BEEN THE VOICE FOR THE VOICELESS. THE WORK DONE BY THE FOUNDATION IS NOT ONLY REFLECTING IMMEDIATE PROGRESS BUT ONE THAT'S IMPACT WILL BE FELT FOR YEARS TO COME.