Diwali or Deepawali is one of those festivals that brings joy and excitement to each one of us. It is the celebration of lights and the festival to celebrate the victory of positive over the negative and Light over Darkness. The dazzling lights, bright and loud crackers and the tempting sweets make Diwali more exciting.
It owes its origin to the Indian epic Ramayana, and gives a precise reason why we celebrate Diwali. The day when people of Ayodhya celebrated the return of Shri Ram, wife Sita and brother Laxman from a 14-year exile. On this day, a grand celebration in the entire city of Ayodhya with light emanating from innumerable rows of Diyas all over the city. Diwali is not a one-day festival but a 5-day long festival each day has its significance. Let us see this with a closer look at what each day means and the various customs and rituals associated with these days.
Day 1: DHANTERAS
Dhanteras falls on the 13th day of the 2nd half of the Lunar month. It signifies wealth, health and prosperity. On this day, Goddess Lakshmi first appeared from the whisk of the ocean. Hence, people buy Utensils, Jewellery, Silver-Gold coins, etc. on this day.
Lord Dhanvantari, the father of Ayurveda, was born on this day. Lord Dhanvantari was one of the incarnations of Lord Vishnu, who gifted Ayurveda to the world. In many parts of India, people worship and seek blessings during Dhanteras.
Day 2: NARAK CHATURDASHI
The second day is known as Narak Chaturdashi or Kali Chaudas. The demon king Narakasura was killed by Lord Krishna on this day. In some states of India, a statue of Narakasura is burnt to commemorate the victory. On this day, Hindus get up before sunrise and take a holy bath and then new clothes are worn, followed by breakfast with relatives and friends.
Also, there is an old tradition of throwing away old useless stuff on the second day of Diwali. Goddess Lakshmi herself visits every home during Diwali night and showers prosperity and wealth upon those who have a neat and clean house.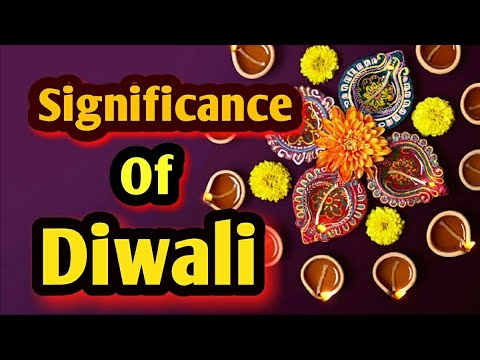 Day 3: AMAVASYA OR LAKSHMI POOJA
The third and the most important day of Diwali celebrations among the five days celebrated as Amavasya or Lakshmi Pooja or the New Moon. Lakshmi Puja is devoted to Goddess Lakshmi, the Hindu goddess of wealth, fortune, prosperity and the embodiment of beauty. Lakshmi Mata, the goddess of wealth, is glorified as Mahalakshmi, Mahasaraswati and Mahakali with Lord Ganesha. In North India, people worship Goddess Lakshmi. In states like West Bengal, Odisha and Assam, Kali Puja is conducted.
The whole of India is overwhelmed with millions of Diya and thousands of decorative lights. People dress up in new clothes, light firecrackers, exchange sweets and stay awake the whole night to welcome Goddess Lakshmi, the creator of wealth and prosperity.
Day 4: GOVARDHAN PUJA
The fourth day of Diwali is Govardhan Puja or Bali Pratipada. In North India, the day is particularly auspicious as it commemorates the victory of Lord Krishna over Indra, the God of rain. On this day, Lord Krishna had lifted the famous Mount Govardhan on his little finger to save his people from Indra's rage.
In South India, the day is celebrated as Bali Pratipada to celebrate the return of Asura king Bali on earth after spending an entire year in Patal or the nether world. On this day, it is customary to light lamps and celebrate the victory of good over evil and wisdom over darkness.
Day 5: BHAI DOOJ
The last day of the Diwali festival ends with the Bhai Dooj celebration of the eternal bond between brothers and sisters. Bhai Dooj is also called Yama Dwitiya, Bhai Tika or Bhai Bij. On this day, sisters invite their brothers to their house, where they have been served a meal comprising their favourite dishes and sweets. The sisters put vermilion on the forehead of their brothers and pray for their health and prosperous lives. The brothers, in return, offer gifts and blessings.
We hope now you all know the auspicious significance of the 5-day long Diwali festival. This year, take blessings from God and enjoy with family and friends by distributing sweets and gifts.