General
DALVINDER SINGH – AN ARTIST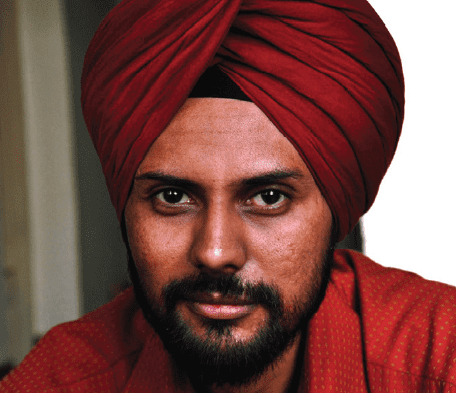 For me art is not only the matter of taste but also it is a matter
of intuitive passion, aesthetic experience and a reason to
realize my ideals through materials.

I did my B.F.A in Graphics (printmaking) from college of Art
Chandigarh in year 2000 and my M.F.A in Graphics (printmaking) from Kala Bhavan, Santineketan (WB) in 2002, also I got scholarship in printmaking by Ministry of culture and tourism New Delhi in 2002-2004.

In printmaking I found without the strength of line further journey is a challenge, so I concentrated on transformation of line into recognized and abstract forms. Though both these aspects are opposite but without taming them and uniting them its difficult to justify a work. Secondly graphics being an indirect method of image making requires keen observation and significant control on material, textures, tones, values and psyche of form.

In most of my works I enjoy dividing into frames in form of infused and juxtaposed on One on the other. I think it is due to my environment and where I live in the city like Chandigarh The City Beautiful planed with straight roads. This drives me to cut my plates and compositions Into straight lines. Moreover these tiny compositions and frames suggests that I enjoy every minute detail and moment in life.

I worked on mediums like lithography, etching, serigraphy linocut. Recently I am working in collography and etching. These prints suggests that I have a disease called Wilson disease. In this Disease copper is accumulated in Brain and liver is very rare disease and treatment is life long Mostly I have shown textured head that something accumulates on mind and soul.

Life is very uncertain we plan but natures has planned in its own way. Then we have to accept it or not, it goes through out in our life. Mostly my works on this theme "Unwanted Growth". During last few years in life I was very much hurt by seeing present situation like covid life has changed so much and many more problems faced by the entire society. In one of my print I have taken the impression of empty wrappers of medicines that I am taking since 20 years.

In this world expressing and suppressing different feeling of violent anger, love passion, compassion and turmoil's of life and continue till…!