General
CITIES and INVISIBLE MENACES
CITIES & INVISIBLE MENACES – Mrs. SHWETA R. SATPUTE & DR. SATISH P. REWATKAR
ABOUT THE AUTHOR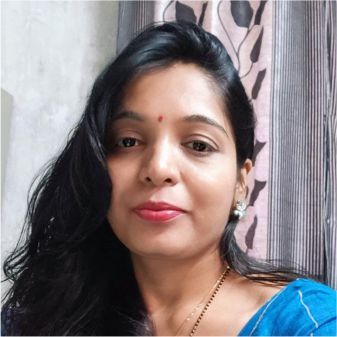 Mrs. SHWETA RUSHIKANT SATPUTE is a research scholar of R.T.M. Nagpur University, Nagpur, Maharashtra, pursuing her Ph.D. in Environment Science. She has completed her Masters in Environment Science from R.T.M. Nagpur University, Nagpur. She has 5 years' experience of research in NEERI, Nagpur and 7 years' experience of teaching and administration. She has published a research paper in International conference.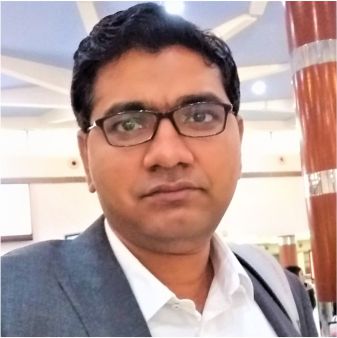 DR. SATISH PANDURANGJI REWATKAR has been honored with Ph.D. in Marketing from R.I.M. Nagpur University, Nagpur, Maharashtra, India. He has completed MBA in Finance and Marketing Management from C.P. and Berar College, Nagpur. He has Professional Certification in Research Methodology, Human Resource Management – Industrial Relations, Management of Public Relation & Communication, and Innovation & Start-up Policy, He has over 13 yrs of experience which includes sale, marketing, business development, teaching, research, incubation and administrative working. He has published around 15 research paper in various National and internal conference and Journals.
"Even in the most beautiful music, there are some silences, which are there so we can witness the importance of silence. Silence is more important than ever, as life today is full of noise. We speak a lot about environmental pollution but not enough about noise pollution."

– Andrea Bocelli
What are your ears hearing right now? Maybe the bustling sounds of a busy office or your partner cooking dinner in the next room. Whatever the texture of the sonic landscape of your life may be, beneath it all is the same omnipresent din: the sound of cars.
In the present-day scenario, pollution has become a serious concern when it comes to environmental menaces. Pollution in an aggregated sense refers to a phenomenon where ecological balance is disturbed by the changing levels of the natural elements' consequent upon external factors. Though noise pollution, unlike land pollution, cannot be seen with the naked eyes, it imparts an equally disturbing and damaging effect on humans, animals, birds and the surroundings as well. More than the rural circuits, it is the metropolitan corners where the terror of noise pollution is looming large.
Several factors like industrialization, urbanization, and technological advancement that have caused water and air pollution are now playing foul with the noise level as well.
Prominent Effects: There are two ways to approach the effects generating out of noise pollution which include both temporary and permanent damages. Regular exposure to intolerable noise might lead to irritation, loss in concentration, poor-quality sleep, anxiety, behavioral disorders, and much more. Increased levels of noise can lead to a diminished level of productivity, accuracy and efficiency. With every aspect of life getting affected, noise pollution in urban areas has reached a level where we can consider it as a potent threat to the entire population exposed to it.
Emerging effects on living being: Noise pollution impacts millions of people on a daily basis. The most common health problem it causes is Noise Induced Hearing Loss (NIHL). Exposure to loud noise can also cause high blood pressure, heart disease, sleep disturbances, stress, and impairments in memory attention level, and reading skill.
Noise is one of the biggest pollutants in modern cities but the risk is often overlooked despite being linked to an increased risk of early death. It produces a stimulus to the central nervous system leading to releasing of some hormones, thereby increasing the risk of hypertension ultimately resulting in many other cardiovascular and cerebrovascular diseases like infarction (heart attacks) and strokes. The harmful impacts are not limited to humans, but also reach out to wildlife and nature. Studies have shown that loud noises can cause caterpillars' dorsal vessels (the insect equivalent of a heart) to beat faster, and cause bluebirds to have fewer chicks. Animals use sound for a variety of reasons, including navigation, find food, attract mates, and avoid predators. Noise pollution makes it difficult for them to accomplish these tasks, which affects their ability survive.
Landmark judgments concerning Noise Pollution In a very recent judgment of Consumer Unity & Trust Society, Jaipur v. State of Rajasthan & Ors decided on 25 January 2022 by Bhopal bench of National Green Tribunal has asked Rajasthan Government to comply and follow the guidelines with respect to prevention of noise pollution issued by the Supreme Court and Central Pollution Control Board. The tribunal issued this order in an application filed regarding rampant noise pollution in the state which majorly emanates from vehicle either through incessant use of horns and modified exhausts. Reliance was placed on Hardeep Singh v. South Delhi Municipal Corporation whereby the NGT has issued directions to ensure that the noise pollution norms are enforced at the ground level for "Protection of public health and the environment". One of the landmark judgments for Noise Pollution was made by Supreme Court in Church of God (Full Gospel) India v. K.K.R Majestic Colony Welfare Association and Others, decided on 30 August 2000, Supreme Court sets out power of court to decide the level of noise and control Noise Pollution caused by religious activities.
Conclusion: People living in the city, are not just exposed to a single pollutant; but are rather exposed to a complete variety of it. The urban environment is like a complex machinery, where one thing leads to another. Since, noise pollution and its treatment in the law were subjective, its control legislation was often ineffective. It is pertinent to note that, noise pollution is an equal contributor to pollution levels in the environment, but is often ignored as its impact cannot be measured quantifiably or is not evident per se. The threats caused by noise pollution should no longer be overlooked but rather be taken seriously, before it becomes too late. As a responsible inhabitant of planet Earth, sincere efforts should be made to curb the menace caused by noise pollution.