Model
Saayna Bordhan: A Shining Star in the World of Fashion
In the dynamic realm of modelling, Saayna Bordhan emerged as a formidable presence in 2022, driven by her unwavering passion and determination. From her early years, Saayna nurtured the dream of becoming a successful and empowering model, setting a shining example for women everywhere. Her journey has been punctuated by numerous accolades and prestigious titles from esteemed organizations within the fashion and modelling industry.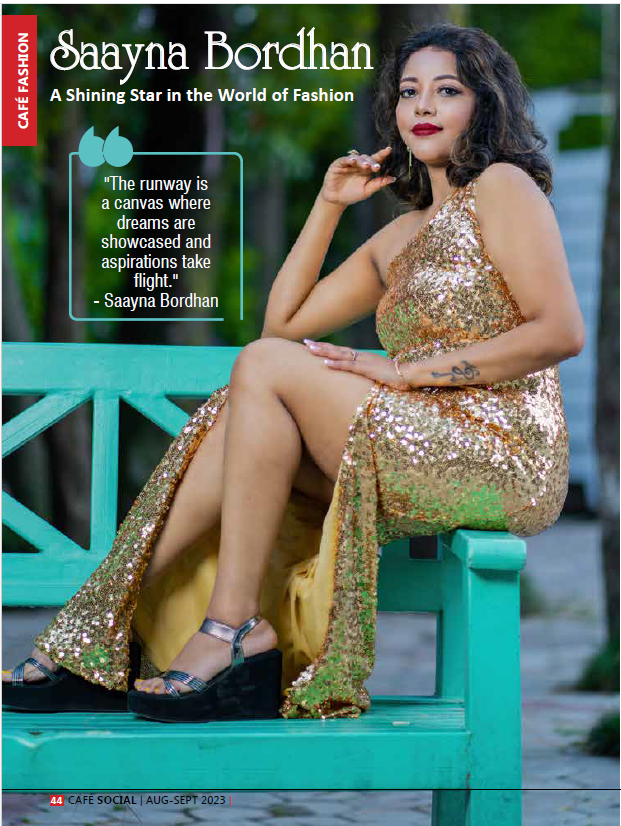 "The runway is a canvas where dreams are showcased and aspirations take flight." – Saayna Bordhan
Saayna's journey of triumph began with her victory at the distinguished PRERANA AWARDS 2022, a remarkable initiative by Assam's prominent media house, Pratham Khabar. However, her accomplishments didn't stop there. In 2023, she claimed the extraordinary "Axom Jyoti Award," further cementing her status as a renowned model. Her prowess extended beyond traditional boundaries as she was honored with the "KALASHREE AWARD, 2023" by SANSKRITI, an institute revered for dance and music.
Adding to her list of triumphs, Saayna's enchanting eyes earned her the coveted title of "Beautiful Eyes" at the King, Queen, Princess, Kids India International 2023 pageant.
In a moment that truly defines her global presence, Saayna took part in the four-day international beauty pageant titled "Ms. & Mrs. Global Universal '23" held in Kathmandu, Nepal from July 6th to 9th, 2023. The event, hosted under the auspices of the Nepal Tourism Board and the Government of Nepal, saw participation from 22 esteemed models worldwide. The grand finale, held at Lisara Reception in Kathmandu on July 9th, was graced by the Honourable Minister of Tourism and Aviation of Nepal.
"Behind every title is a journey of hard work, dedication, and a commitment to excellence." – Saayna Bordhan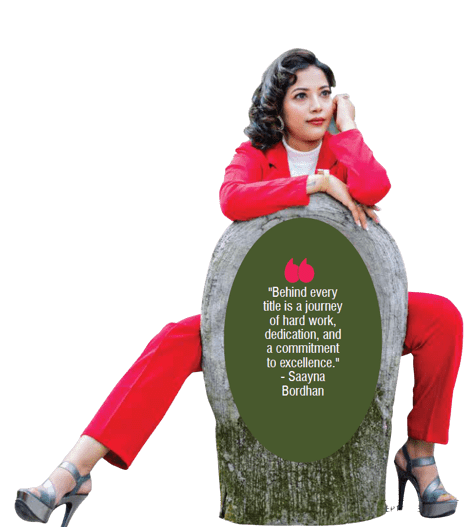 Representing India with elegance and grace, Mrs. Saayna Bordhan of Assam secured the title of 1st runner-up, a remarkable achievement amidst such fierce competition. Her exceptional charm also earned her the accolade of "Mrs. Elegance" in the same prestigious pageant.
Beyond her modelling accomplishments, Saayna's heart beats for the welfare of society's less fortunate. She currently shoulders the role of Director at an NGO, channeling her passion into assisting the impoverished and marginalized segments of society.
As Saayna continues her journey with a blend of professional dedication and social compassion, she remains an inspiration to aspiring models and a beacon of empowerment for women globally. Her story encapsulates the epitome of success, beauty, and altruism in the world of fashion.