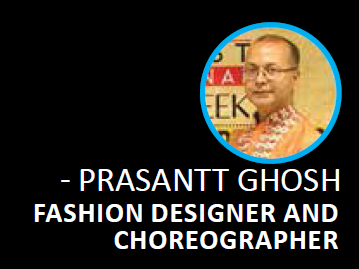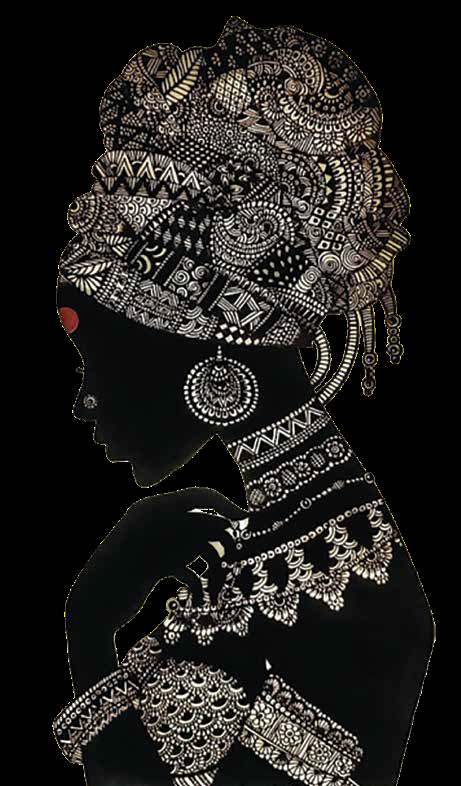 It is probably the biggest fashion cliché of them all; that little black number that is the staple of every women's wardrobe. Its size may vary, the hemline may rise and fall dramatically, the neck may either plunge immodestly or remain decorously high, and it could be made of anything from silk to lycra. But the little black dress has a special place in the wardrobe of every fashionable woman, whether she is a housewife, a model, an actress, or even a wannabe glamour puss.
Recent sightings have been recorded at discotheques, on the fashion circuit, and during cocktail parties. Perfumed women in black flaunting their bodies in skimpy dresses, or relying on the colour black to hide a multitude of sins are a dime a dozen on the social scene. So much so, that so to wear colour during the evening seems like a social solecism.
Ask women why they prefer the little or not so little black number and the answers come thick and fast. Black is a safe colour to wear. It makes you look much thinner. Wearing a black dress means you don't have to worry about colour coordinating your accessories. It's the perfect choice when you want to blend in.
A black dress survives many seasons. And much more in the same vein.
Of course, the black number has sustained a few changes at the hands of Indian designers, who have taken it upon themselves to innovate an old classic. But it has survived this treatment, even though these days it has to jostle for wear with its second cousins in a vast range of colours from the metallic to pastel in anything from linen to velvet.
There are some who feel, however, that the little black dress has had its day. I feel that it is not the choice of the fashion- conscious either in the west or in this country. '' the short length is outdated and women abroad prefer to wear the dress knee length today, besides, I feel black as an evening colour is obsolete. Its substitute is grey, ivory and olive green. In india, women resist wearing a knee length dress because they think of it as dowdy.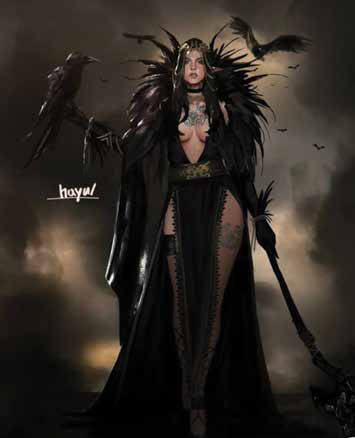 The term classic, I feel is often stretched beyond a limit. And Indian women fall back on the black number as it has formally been elevated to the position of being timeless. ''it has a 'classic' for most people because this is one item in your wardrobe that will carry you through the day, which is why it will continue to remain simply a basic favourite.
But now trends are changing with an edge on the millennium. I think we are moving towards a technology driven age. So much so that one sees the face of technology even in fashion. Hence you have this burst of metallic colours like silver. I mean, ten years ago, you could 'nt have imagined anyone wearing a silver outfit. But now, silver has entered even the casualwear segment.''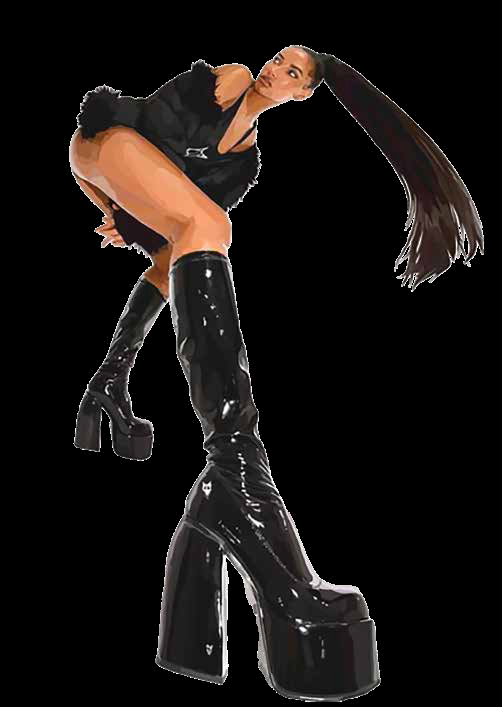 My personal favourites remain black and white. There's so much so one can do with these colours. Accessories them with anything, any colour. In that sense, I don't think these colours will ever go out of fashion. And what can replace them. I can't think of any other colour, not even poppy red. They have many limitations. '' even if the black number has had a temporary dip in popular, following the circle of life in fashion, '' whatever goes out comes back after a while. So, I am confident that this number would also make a comeback '' The little black dress can never be dead. If you have the body and the legs you will always want to flaunt them. Prints and stripes can be here today and gone tomorrow. But black is eternal. You can team it with gold, diamond or pearls. It is elegant and never overbearing.''
I remember girls wearing the regulation black outfit at discos, pubs and parties at the time. Of the recent innovations, a finely cut dress in lycra, net and lace catches the eye. Black is versatile, one can never really go wrong with it. Black is a very flattering colour. It brings out the best in you and conceal a lot of flab. Besides, it is an attractive and a formal colour at the same time.''
It is also flexible. It can be styled and restyled very easily. With a change of accessories certain outfits get completely transformed, it can be accessorized with a stole or a scarf or anything. So in that sense, it is a very versatile garment. I don't think it can never completely die. There may be a lull at the moment but it is bound to make a reappearance. Maybe in different proportions. Perhaps the length would change.
Besides it is also the simplest of all outfits. which is why many designers feels there can never be any replacing it It is attractive, sensuous and at the same time formal . . However, Indian women have just about got the hang of the outfit. They haven't learnt to be adventurous with it yet. '' which is why they conform to wearing the outfit only at night. But this is one outfit that can carry you right through the day.
The little black dress is seen as a necessity abroad. But it is also treated as in a very casual manner as well as worn in cocktails. On the contrary here a big deal is made of the dress. It is seen as being extremely glamorous. While it is a conservative wear in the west, women in India look upon it as an opportunity for some back and cleavage show. There may be options with lycra and velvet, and in different colours, but everyone must have a black dress.
Today many bollywood designer has mastered the craft of crating sexy black outfits out of velvet and lycra. But she despairs the absence of the little black number on the screen.The locale and situations dictate costumes. Which is why there is a spurt of colourful clothes on screen and indeed street fashion too is dictated by sliver screen divas, but black remains an all time favourite.

It is a must in any fashion conscious woman's wardrobe.It's a pity we do not use the original black in films. Maybe it's too elegant for them . That however, need not be the last word on what seems to have been the woman's best friend for a long time.
The black dress is like jeans. It is for all times and nothing can ever replace it. Indian women have just about got the hang of the outfit. They haven't learnt to be adventurous with it yet. '' which is why they conform to wearing the outfit only at night. But this is one outfit that can carry you right through the day. Black is the number one basic that more than any other stays with us season in and season out.

It's a very grown up colour which is why little girls long to wear it and any mother far sighted enough to dress her 7 yr old in black velvet and white lace is likely to get her offspring style buds off to an early start. Black frightens some tentative followers of fashion who see it as a demanding colour that looks good only on willowy blondes, flamboyant redheads or anyone who is svelte, sultry, soignée or just Spanish looking. Not true. Black is prepared to be anyone's best friend of you treat in right .

Wear unrelieved black only if your skin colouring blooms without the help of too much make up. [or you're in mourning]. Whatever make up you normally wear, in black you'll need more. Especially eyeshadows and blushers. Vivid red lips and nails to match punctuate black brilliantly. So do nudey pink ones looks very sexy.
If black is your number one basic choice then there are two colourful paths to pursue. One is for extroverts and is enlivened with great splashes of brilliance orange, red, blue , yellow , emerald , purple, shocking pink. Or travel the more subtle route with smoky or neutral tones the spice colours, taupe, tan, slate , lavender. If maximum impact is your aim invest in a huge multicoloured shawl. Or wear a scarlet shirt and white satin tie with a business like black suit. Or an orange t shirt black jeans and a purple patent belt. Try an emerald heavy sweaters with bold black and white check trousers.

Wear all black including lacy tights and spike with a pair of wicked red leather shoes. If you rather smolder than burn then go for the laid look. Team your basic black with anything in leopard print. A t -shirts even tights or as seen here a huge leopard bag, And no basic black wardrobe is complete without the little black dress this one in jersey is teamed with black leather and beret.
THE WRITER IS A FASHION DESIGNER AND CHOREOGRAPHER AND CAN BE contacted at www.prasanttghosh.org