General
Trending
Bharati S. Shah – An Exceptional Painter with Wonderful Shades of Life
Some painters transform the sun into a yellow spot others
transform a yellow spot into the sun"-

Pablo Picasso.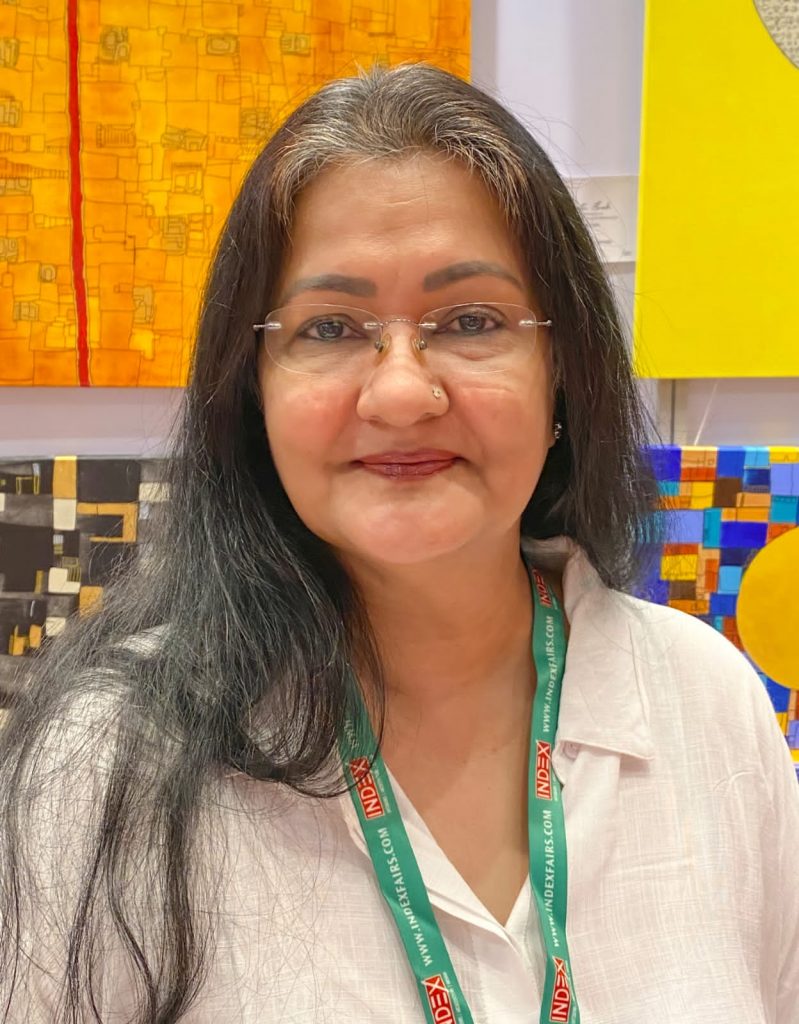 Bharati Shah is among the latter group of painters. She has excelled in painting and has been painting for over two decades now. Her paintings bring out positivity to her audiences and calls for a moment to hold and just watch. Her elegant creations and contemporary artworks are truly a sight to behold. The uniqueness of her work and fantastic sense of colours is what sets her apart. One never gets tired of seeing her paintings. The use of colours are a riot and the treatment unmatchable. She believes that the process of painting is the process of healing. Her paintings say things which are unsaid or unspoken. Bharati Shah is a self-taught artist and possess a bold artistic expression across different mediums like oil, water colors, acrylic etc. Her works bring out the best of any location- be it homes or office places across the globe.
After over 9 solo exhibitions and many group exhibitions, she is exhibiting for the first time in New Delhi. Her works adorn the walls of many private collectors; private persons and corporate offices in India; USA; UK; UAE; etc.
Artist Bharati Shah says, " The last couple of years I have felt that there is one more shade to my life. It is a wonderful experience discovering this new shade in me. It surprises me, and all those around me. This is my 'Metamorphosis'- which I have translated into a canvas".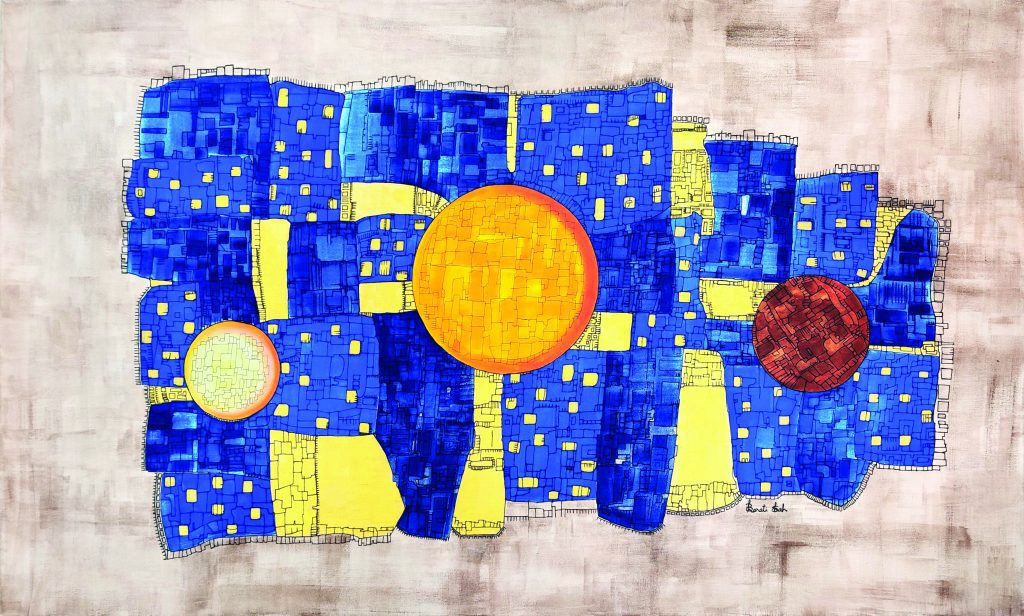 Her culinary skills are very much appreciated and she has authored a book on spices – where she also compiled names of various spices in English, Hindi, Marathi and Gujarati.
She lives in Ahmedabad with her husband Mr. Samir J Shah and has 2 daughters Dr. Priyali and Dr. Maadri and a grandson Rumi. Being an animal lover, she is a pet parent and also takes care of community dogs. Her garden boasts of a large variety of plants and many birds who have made it their home.