General
"AROMATHERAPY" FOR A HEALTHY BODY & MIND
Aromatherapist Samir Dugar
1.YOU WERE PURSUING AERONAUTICS ENGINEERING, GEARING UP TO BE AN ENGINEER, HOW DID THE IDEA OF BECOMING AN AROMATHERAPIST STEM? HOW DID THIS ALL START? WALK US THROUGH YOUR JOURNEY WITH MANIPURA AYURVEDA?
Very true indeed. It is actually difficult to put a finger and say this was the moment when things changed for me. I was in love with fragrance since my childhood and never realized how it turned into my passion and later my profession. We all are passionate about many things; however, seldom tend to be successful in all. This has been my story. To speak plainly in my initial years, while juggling career options between Aeronautical Engineering and palmistry, I had tried my hands at selling everything from foreign chocolates and Cigarettes to diamonds and gemstones. The spirit of enterprise and the quest of doing something unique finally led me to wellness, which I foresaw as a fortune spinner industry in India. This realization coupled with my childhood passion for fragrance piqued my interest in aromatherapy.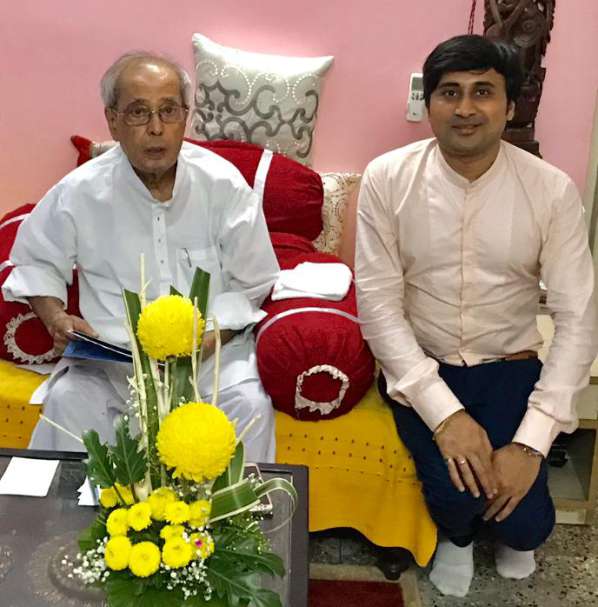 WE UNDERSTAND THAT OWING TO YOUR EFFORTS, THERE IS A GROWING INTEREST AMONG PEOPLE IN DETOXIFICATION OF THE BODY? HOW DOES THIS AROMATHERAPY HELP IN THIS?
Aromatherapy is believed to not only cure physical ailments but also improve the mental as well the spiritual health. I had researched and read about Aromatherapy extensively over _ years with a purpose to understand and perfect the right application for a long-lasting positive impact on people's health and well-being. Aromatherapy is all about the correct use of Natural essential oils. We at Manipura Ayurveda, have created several formulations by mixing these oils in the right proportions to produce different products, all lab proven, tested and used by thousands of our clients. My family and friends were my first customers and started using these time-tested oils and got immensely benefited with the therapies. The positive impact was not only self-assuring (about my career choice) but also instilled confidence among our targeted customer bases and soon our brand was flourishing. Our USP has been the usage of 100% organic essential oils to give the best of products that give optimum results without side effects. Our commitment to quality and honesty in customer service has been the cornerstone for our growth over the years.
WHAT IS YOUR VISION FOR THE COMPANY AND HOW DO YOU THINK THIS WILL REVOLUTIONIZE THE INDUSTRY?
Our vision is to take our products to every person gradually and give them an opportunity to recover from their issues and feel rejuvenated with a healthy body and mind all through natural treatments without any side effects. We feel that AROMATHERAPY will revolutionize the health and wellness industry.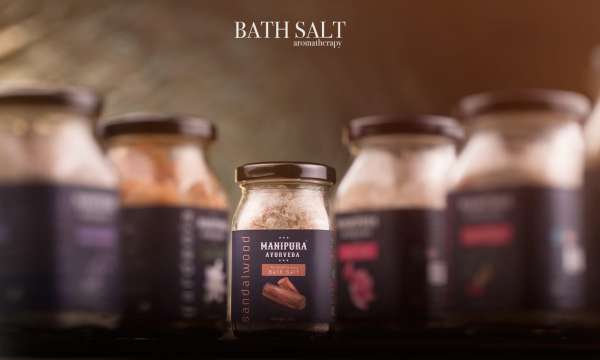 YOU ARE A SELF-THOUGHT ENTREPRENEUR WHO CARVED HIS OWN PATH TO FIND YOUR FEELINGS AND BE SUCCESSFUL INSTEAD OF FEELING DEMOTIVATED OR DISCOURAGED WHEN THINGS DIDN'T WORK FOR YOU. YOU ARE A ROLE MODEL TODAY FOR MANY, HOWEVER, WHO HAS BEEN YOUR ROLE MODEL AND WHY?
Passion has been my strength and Failure has been my guide throughout my entrepreneurial journey. I have learnt a lot from my failures and have tried my best to use my learnings to avoid future pitfalls. As they say that the journey is more important than the destination, my endeavour has been to follow my heart and walk even if it means to take the road less travelled.
Entrepreneurship is a tough course and self-tutoring is way too difficult. I do not have a role model per say but have learnt a lot from various people throughout my journey. My mantra has to be "observant and take it in and go, you will learn something from everyone whom you meet or read or know about them".
WHAT WOULD BE YOUR ADVICE TO THE BUDDING ENTREPRENEURS AND YOUTH, WHO WISH TO FOLLOW YOUR PATH, FIND FEET, AND BE SUCCESSFUL?
The start-up market is highly competitive. While your business concept may be quite accurate at the time of conception, when you actually start, many variables will change. To keep up with the changing times and be successful, entrepreneurs must be able to create a pivot. The most successful companies/brands are not created overnight and usually involve a lot of hard work and long nights. A lot of people might reject your idea because it might seem unprofitable or crazy, so determination is really an important factor. So for me to be successful, one needs a lot of Self Belief, Hard work, Passion, and above all Perseverance.