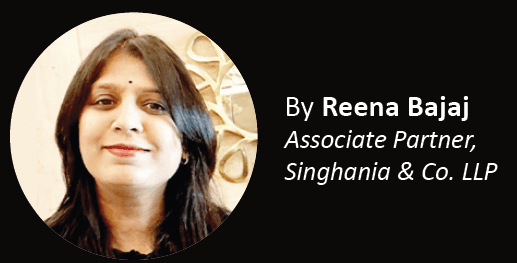 This cover story is about a famous personality who is an inspiration to the world. He proved that how a small town man earned a Golden name in the Indian film Industry by his hard work, determination and dedication.
Actor Anupam Kher (born on 7 March 1955) grew up in a small town in Shimla, India. In 1978, he graduated from the National School of Drama in New Delhi, as acting had always been a passion of his, despite the struggles he faced, such as living on the streets for a month. He started out performing in plays and even taught drama to students in Lucknow, India.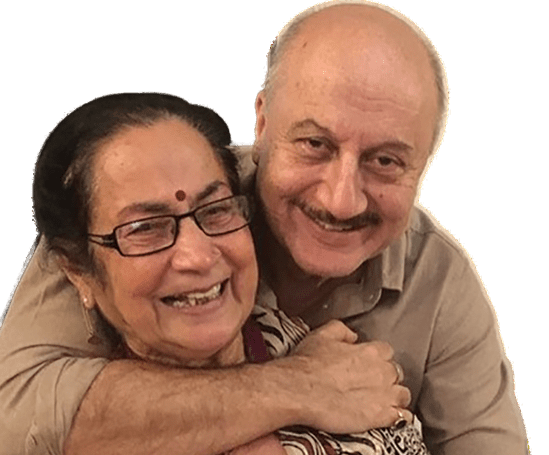 Anupam Kher is a multiple award-winning actor, producer, director, author, motivational speaker, social activist and teacher. Best known for his prolific career in Indian cinema, he has appeared in over 530 films in several languages including Indian and International films, and 100 plays over a span of 35 years, with blockbuster hits including films like Saaransh, Khosla Ka Ghosla, A Wednesday, Special 26, Maine Gandhi Ko Nahin Mara, The Accidental Prime Minister, and The Kashmir Files, to name a few.

He is considered as one of the most versatile film actors of India. He has played variety of characters including numerous critically acclaimed roles in Bend It Like Beckham, Lust, Caution, and Silver Linings Playbook.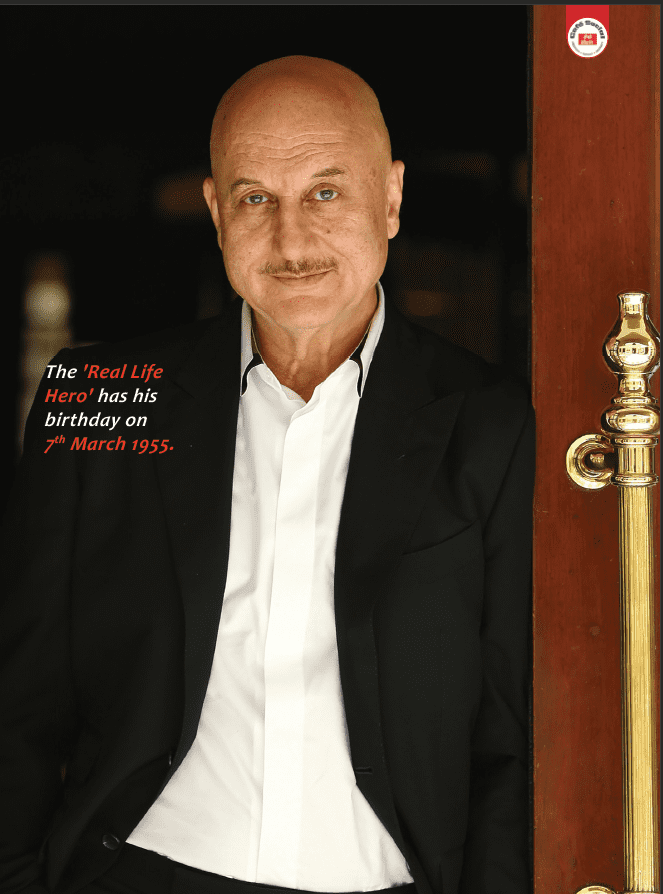 He is the recipient of 2 National Film Awards and all in all 8 Filmfare Awards. He has been adjudged as Filmfare's Best Actor Award for his performance in the film "Saaransh." He has, not once but a total of 5 times been awarded the Filmfare Award for Best Comedian for his performances in Ram Lakhan, Khel, Dilwale Dulhaniya Le jaaenge, etc. He has not only triumphed the Filmfare Awards but was also acknowledged with National Film Award for Special Mention and Supporting Actor.
Adding to the feathers of the Indian Awards, the calibre of this Stellar Persona also helped him to contest for the International awards such as BAFTA, where he was nominated for his supporting role in British TV Sitcom "The Boy with the Topknot.", New York City International Film Festival, US, Best Actor for his role in Happy Birthday and many more.
He has won the hearts of the viewers all over the world by his extra ordinary performance in his film "Kashmir Files" and won the Best Film Award in the Dadasaheb Phalke International Film Festival Awards, 2023 ,and the Civilian Awards like Padma Shri and Padma Bhushan for his contribution in the field of Cinema.
Anupam Kher being a socialist has been actively involved in supporting various social causes such as education, healthcare, and women's rights. He has been associated with organizations like Plan India, CRY, and Global Hospitals.
He has an illustrious career in Bollywood. His popularity extends beyond the silver screen, as he is a highly sought-after motivational speaker. Throughout his career, he has consistently demonstrated a strong commitment to inspiring and motivating people. He is a living testament to the idea that, with hard work and dedication, one can achieve anything.
The Achievements of Mr. Anupam Kher cannot be counted on fingers. As the title states "A Stellar Persona" the awards and achievements and the Accolades of the persona justifies the same.

Q: You have appeared in more than 500 films including both Indian and International films, 100 plays, and possibly more. What inspires you to continue working?
Inspiration to join the film industry came from my own passion for acting and desire to make a mark in the industry. I was always interested in acting from a young age and was involved in school plays and dramas.
In his own words, "I was inspired by the power of storytelling in cinema. It gave me the courage to dream, to imagine and to aspire. It was then that I decided that I wanted to become an actor and be a part of this magical world of cinema."
Q: Despite being in your 60s, you regularly go to the gym and work out every day. What advice do you have for today's youth regarding the digital world, when everything is so simple and convenient?
Our physical, emotional, and mental health can all benefit from exercise in various ways. One of the most crucial things you can do for your health is to exercise every day. It's quite simple to push physical activity and exercise to the bottom of your lengthy to-do list. If you are motivated, you're more likely to succeed in incorporating exercise into your life.
Q: In August 2015, the UN selected you to represent the "HeForShe" campaign for gender equality. What do you think about that campaign, and what else might be done to promote gender equality in society?
"He For She" goes beyond a simple campaign. It is a moral duty. a call to action for everyone. He must take up the fight for women's and girls' equality. To overcome complacent mindsets that tolerate inequality and accept injustice, we need compelling and fresh narratives. Men and boys need to take a stance and support the incredible work being done by women around the world to bring about change. We must act as leaders in the fight against gender inequality by setting an example for other men and boys. We have the ability to be innovative and think differently.
Q: You are the author of the best-selling motivational book "The Best Thing About You Is You!" What gave you the idea for this book and what message do you hope to convey to readers?
I have never planned to write a book but it just happened, In it, I spoke about my failures and my disasters. the message that i would like to convey to my readers is We evolve the way we choose to, not by circumstance. Words like ego, depression and boredom are false emotions we create to make ourselves feel important. Ego and pride are two different things. The ego gives you a sense of importance; pride, a sense of survival. I read a lot of quotations and fables. These things add to my evolution. If I do not evolve as a person, I am not letting myself evolve as an actor or writer. I will have succeeded in my goal if what I have written even slightly improves the life of just one person.
Q: What inspired you to pursue a career in acting? Your early career was not without difficulty; after going through so much hardship, have you ever considered giving up? If so, what kept you continuing?
I had convinced myself that giving up is not an option when I moved to Mumbai to pursue a career in filmmaking. Otherwise, forget about not wanting to be an actor in life; I've never considered the possibility of giving up. But there was still struggle and it was a frantic struggle. I had no other option. I had to succeed. My grandfather used to say that if you work hard and are honest, you would always succeed. I am amazed now when I reflect on my life.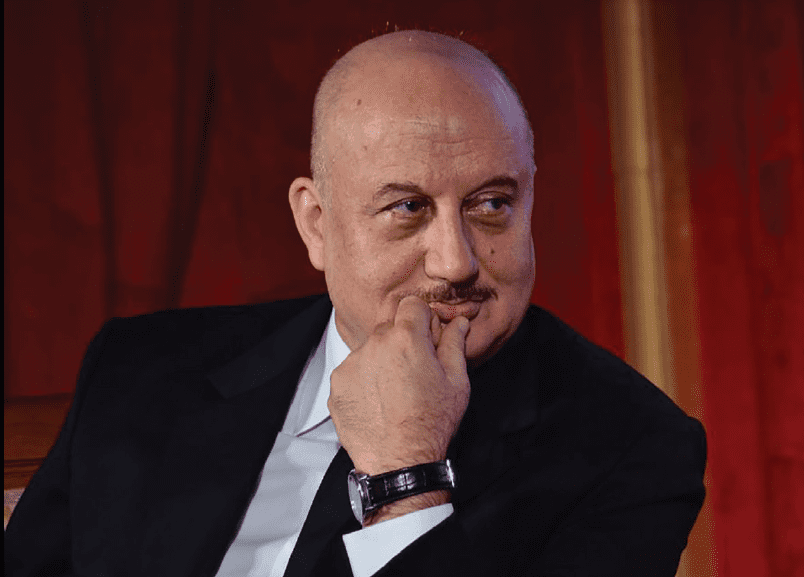 Q: Who or what is your greatest inspiration?
I had the opportunity to grow up with my Grandfather for my first 18 years, which makes me the happiest man alive. I've aspired to be like him my entire life. my grandfather was a scholar. He served as my point of reference for Saaransh . he inspired me always to work in every difficult situation.
Q: The roles you play have a big impact. Do you have a pre-performance ritual that helps you give your best performance?
I do have a pre-performance ritual that helps me give my best performance. Preparation and practise are most important before giving best shot.
Q: You frequently update your life and publish inspiring content on social media. What do you think is the most intriguing aspect of social media? Is it a suitable platform for use? Can you offer advice to young people on how to avoid becoming distracted by social media?
It's an excellent tool for learning. It's a great platform for that if you want to learn things about life, people, general information, and social behaviour, or if you want to communicate with the globe. And I've utilised it to disseminate positive messages, positivism, and motivational content. It has made my mother quite well-known.