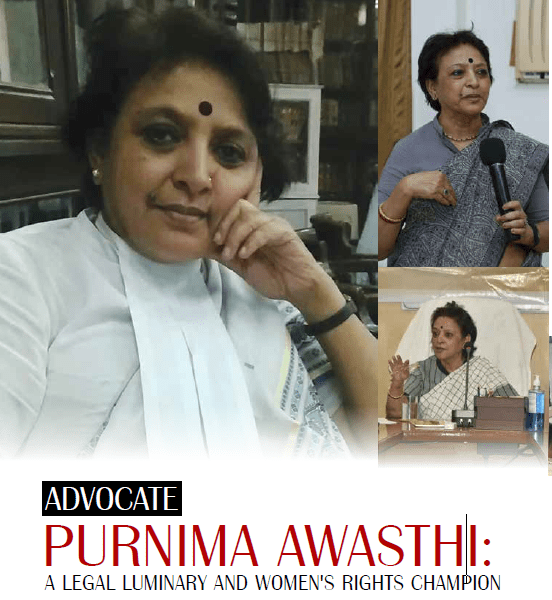 Advocate Purnima Awasthi is a renowned lawyer and legal luminary based in Mumbai, India. Born and brought up in Mumbai, she completed her graduation from Elphinstone College in 1981 and pursued her LLB from Government Law College in 1985. Later, in 1986, she earned her LLM from the University of Bombay, specializing in Constitutional Law and International Law.

Advocate Purnima Awasthi's legal career started in 1987 when she enrolled as an advocate with the Bar Council of Maharashtra and Goa. In 1990, she cleared the Judicial Magistrate First Class (JMFC) examination and was appointed as a JMFC. However, due to a tragic incident in her family, she could not take up the position.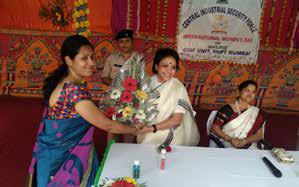 In 2007, Advocate Purnima Awasthi was appointed as a Senior Counsel Group 1 for the Union of India to represent and conduct cases at the Bombay High Court. Since then, she has been representing the Union of India in various cases related to public interest, constitutional law, and human rights. She has been consistently reappointed every three years, showcasing her credibility and competence in her field.
She has also represented the Central Public Works Department (CPWD) and the Union of India in the infamous Sahara Case, securing a victory for the government. Additionally, she has represented several ministries in various high-profile cases, such as the Adarsh Commission.
Apart from her work with the Union of India, Advocate Purnima Awasthi has been associated with various legal organizations. She has been elected as a member of the Bombay Bar Association and has served as an executive committee member of the High Court Law Library several times.

As a champion for women's rights, Advocate Purnima Awasthi often conducts free workshops to raise awareness among women about their legal rights and duties. She frequently handles women-related cases and represents women in need of legal assistance. Furthermore, she has also represented the National Commission for Homeopathy in the High Court.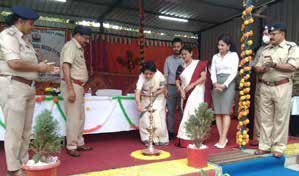 Advocate Purnima Awasthi's contributions to the legal field have been recognized by various organizations. She has been felicitated by the Indian Merchants' Chamber for her services to the legal profession, and the National Human Rights Commission has commended her for her work in protecting human rights.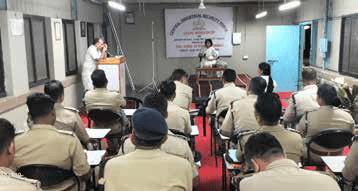 In addition to her illustrious legal career, Advocate Purnima Awasthi is a proud mother of two successful children. Her younger child holds a B.Tech degree from a prestigious Indian university and a Master's degree from the Indian Institute of Management (IIM) Ahmedabad, one of the top business schools in Asia. Her elder child is a scientist pursuing a PhD in organic chemistry from a renowned Canadian university.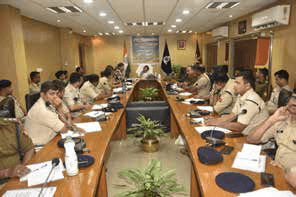 Advocate Purnima Awasthi's compassionate approach and gentle nature make her a preferred choice for cases related to domestic violence and sexual harassment. Her clients often praise her for her compassionate and patient handling of sensitive cases. Despite her gentle demeanor, she remains firm and confident in her arguments, making her a formidable opponent in the courtroom.
Through her work, Advocate Purnima Awasthi has become an inspiration for women in the legal profession and a champion for the rights of women and marginalized communities. Her dedication and passion for justice make her a true legal luminary and a beacon of hope for those seeking justice in society.