Cover Story
Trending
A WOMAN LEADING WITH A VISION AMRUTA FADNAVIS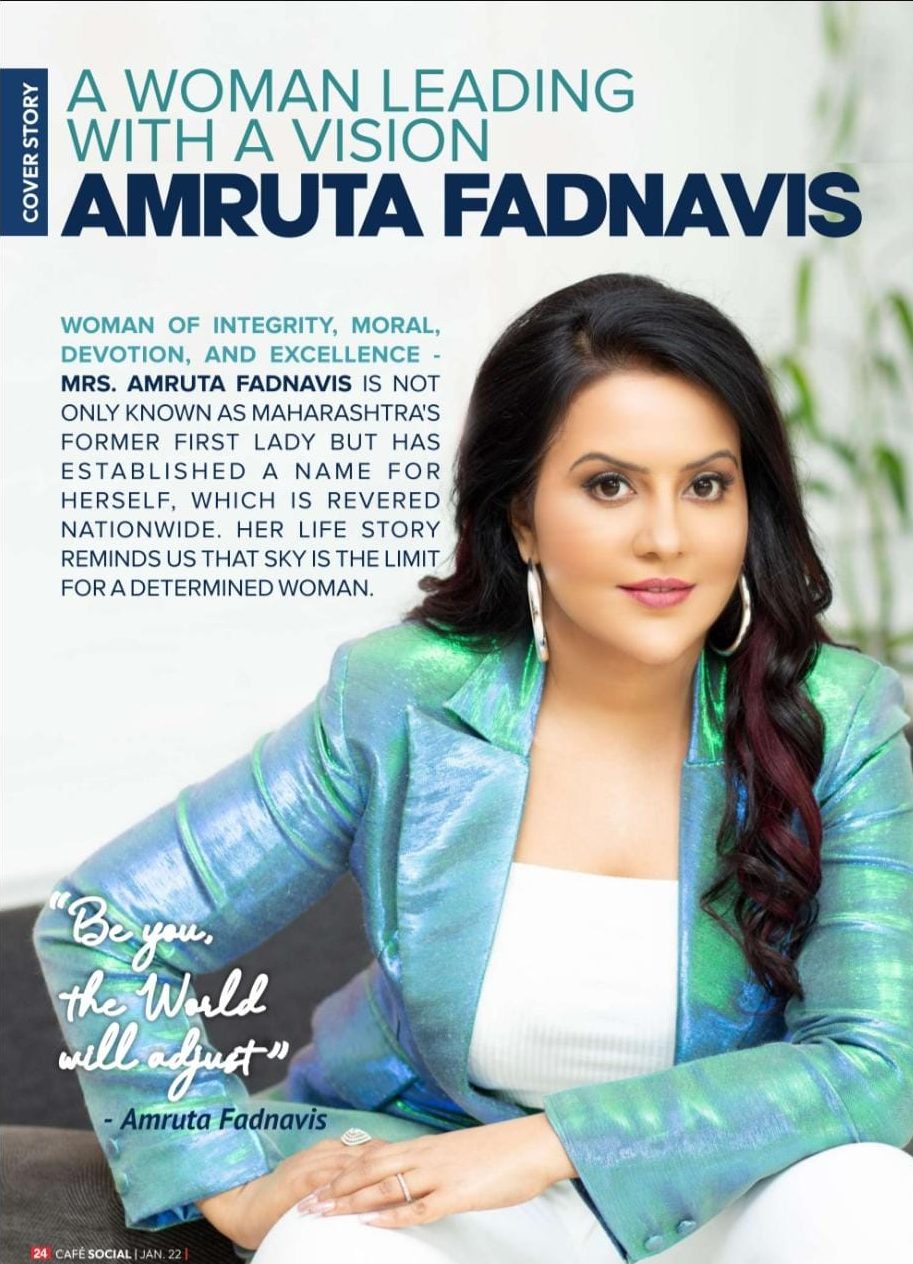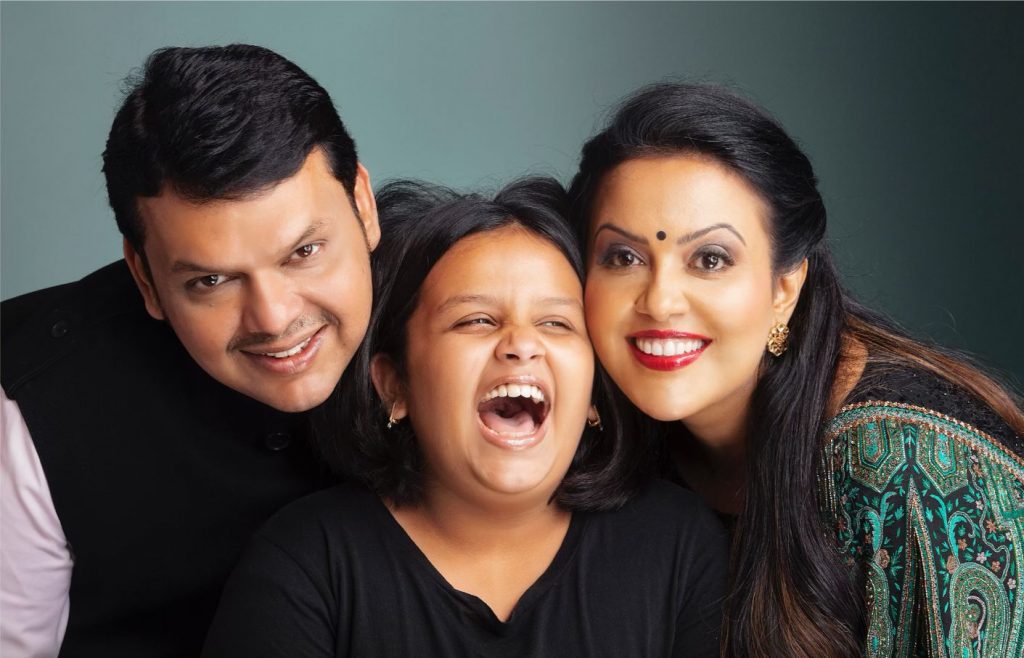 MRS.AMRUTA FADNAVIS has established herself in diverse arenas. She's a classical singer, a social activist and also a banker professionally. She is married to the former Chief Minister of Maharashtra, Devendra Fadnavis, and has served as the youngest First lady in the history of the state. This fiercely independent woman achiever currently holds the post of the Vice-president with Axis Bank.
Far from the influence of politics, she belongs to a humble family of doctors. Choosing a path different from her parents, she went on to pursue B.Com from G.S. College of Commerce and Economics, Nagpur. Later she pursued MBA in finance and studied Taxation laws from Symbiosis Law School, Pune. She effortlessly managed to strike that elusive balance between academics and sports by proving herself as a well-rounded individual. She was a state level, under-16 tennis player that explains the athletic streak in her.
Soon after in 2003, she joined Axis bank as Management Trainee, and from there, there was no stopping her. Her relentless commitment as an employee earned her the position of Vice President. For her immeasurable contribution to the banking sector, she has been awarded Surya Datta National Award-2016 for excellence in the field of Banking & Finance.
A crusader at the harrowing times of the pandemic, Mrs. Fadnavis has been quoted saying "टीका लगाओ, कोरोना p". She has been prompt in helping the needy in various ways. Recently she inaugurated a Covid Care Centre at Sharda Mandir School for Covid patients in and around south Mumbai, and. organised plasma and blood donation camps. through her NGO. Moreover, during the distressing times of Covid, her NGO had provided one lakh people with daily essentials and food grains. Her NGO has been involved in providing mental and physical wellness to children of deceased farmers who have committed suicide, so that they do not lack any opportunities ahead. Despite being a celebrated singer as well as a lioness in statecraft, she waited her turn to take the second jab of vaccine like other citizens of the country, Stating that lockdown cannot be the only solution, she advocates the need to get vaccinated to fight covid 19. Her motto has been "CONTRIBUTION FROM ALL AND DISCIPLINE WILL HELP IN FIGHTING THE VIRUS".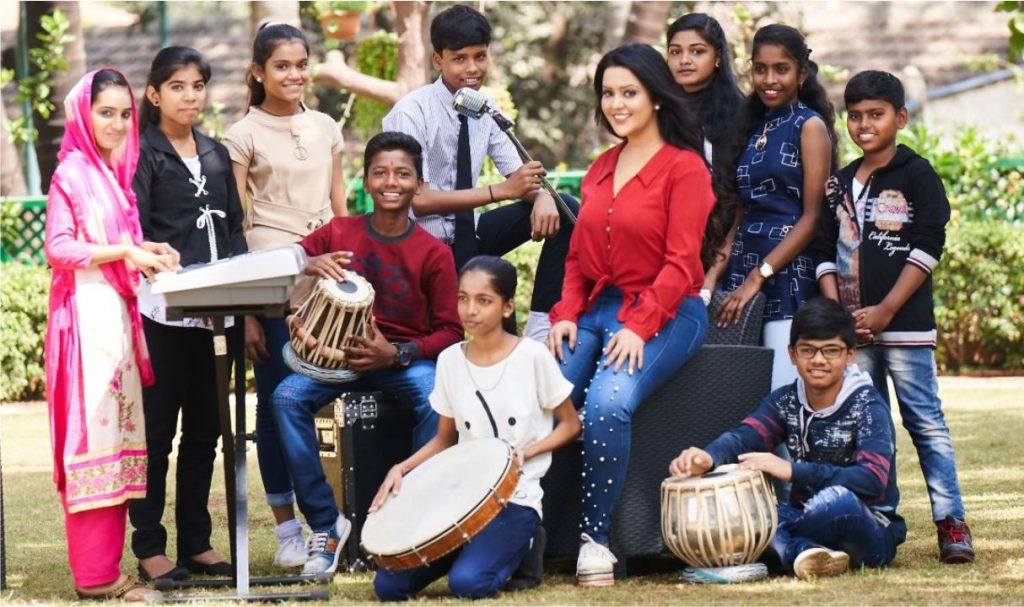 As has been rightly quoted by Gloria Steinim "A feminist is anyone who recognizes the equality and full humanity of women and men." Mrs. Fadnavis has worked for women empowerment with utmost zeal. Known to walk the ramp for noteworthy causes, she had conducted a Fashion show called "SAKSHAMA", where acid attack survivors were invited to walk the runway. She also lent her voice to the song 'Alag Mera Ye Rang Hai' that paid tribute to the unwavering strength of acid attack survivors. Her positive influence reached New York Fashion week where she was the showstopper for promotion of handloom and education of girl child. Not only that, Mrs. Fadnavis has also walked the ramp for NIFT to promote Tribal Craft-weaving form of Maharashtra. She is proactively working for Women Empowerment' and 'Development of Rural India' with the aim of bringing a change in the society at large. Moreover, she has supported several poor girl children by providing them with necessary educational and financial assistance, so that no girl has to compromise with her dreams.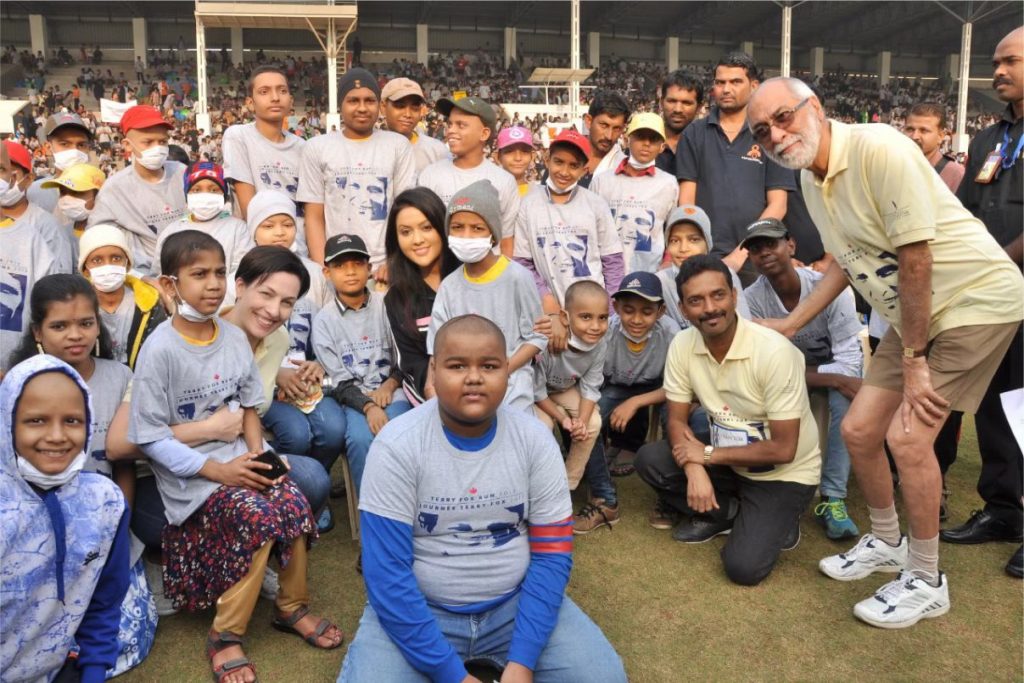 Her determination is her strength. Determined to help the needy, she has adopted the villages 'Fetri' and 'Kawdas' for its infrastructural and sanitary development, as well as economic progress. As for the progress of underprivileged children, she has launched an initiative called "Mitti Ke Sitare." a Talent Hunt reality shows for the children between the ages of 7 to 15 years. These Mitti Ke Sitare are the underprivileged children from schools across the state, who are unable to pursue and polish their talent due to the inadequate resources available to them due to poverty.
She has been honoured by various accolades/ awards along the years, some of which are Women's Excellence Awards 2017, the Woman of Substance Award at 'I Am Woman Awards 2017. Lokmat Maharashtra's Most Stylish Icon Award (Power Women)- 2017, Award for Excellence 2017 for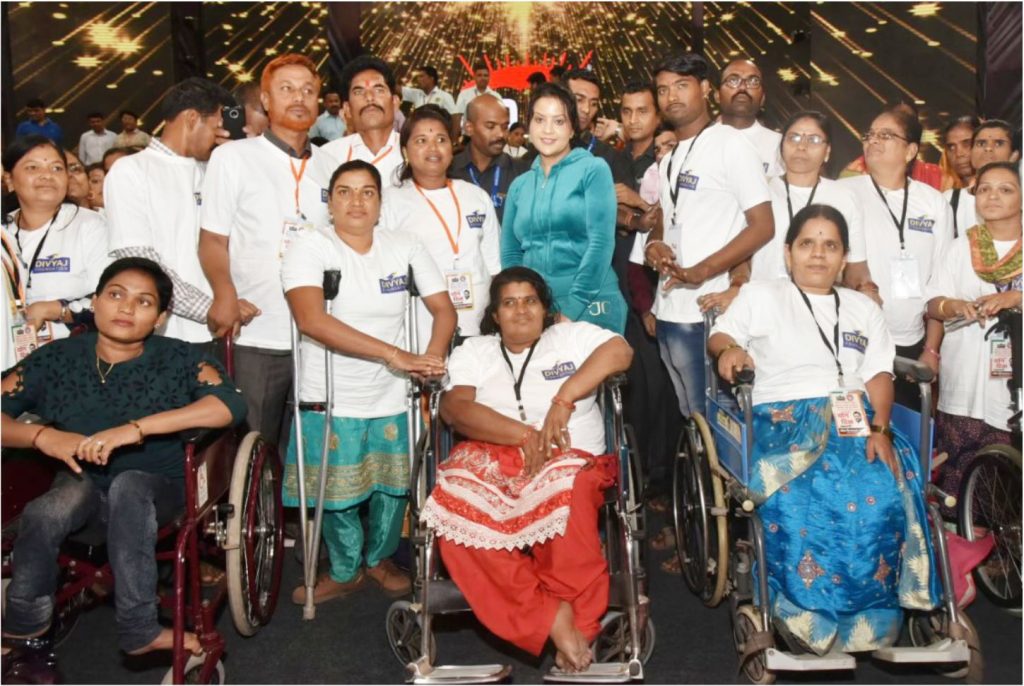 Excellence in Women Empowerment. DSK- The Edutainment Awards- 2016 contribution towards creative Industry, Woman of the Year – 2015 awarded by Army, Airforce, Navy (AAN Foundation) towards service to Woman's Dignity & Equality in society, Jain International. Trade Organisations Power Woman Award-2018 and many more. Further, in 2019 and 2018, Mrs, Fadnavis was crowned as "World Peace Ambassador and awarded Nelson Mandela Humanitarian Award respectively for her extraordinary service to humanity and commitment to the cause of peace. Currently, she is working on a musical piece, which according to her has been the most exciting and challenging musical project of her life. It. encompasses a Sanskrit strotem, called "SHIV TANDAM STROTAM", of seven and half minutes long and is sung by her in a rap-song manner without any breaks, which is the most challenging aspect of it. The melody is sung for the Times Music. It is up for release in the last week of February, just before Shiv Ratri.
Mrs. Amruta Fadnavis is the perfect example for a famous saying by MEGAN MARKLE – "WOMEN DON'T NEED TO FIND A VOICE, THEY HAVE A VOICE, AND THEY NEED TO FEEL EMPOWERED TO USE IT, AND PEOPLE NEED TO BE ENCOURAGED TO LISTEN." Her story reminds us that a woman is capable of extraordinary things and, needless to say, her achievements are an inspiration for us all.
Your extraordinary achievements and acts of great courage are an inspiration to thousands of women out there. What message would you like to give them?


I wish to tell every woman, every girl that we can achieve whatever we pour our hearts and soul into. As women we have to manage a lot of things, sometimes it gets exhausting, daunting, at times it is even exhilarating and confusing but always remember that whatever scares you, will pass. For sustainable and long-term development, woman empowerment is must. Without the participation of women in national activities, the social, economic or political progress of a country will be stagnated. Women are regarded as the "better half of the society and at par with the men. Efforts should be made to realize that women are "better half in men's life in real sense. To make women's empowerment a reality, their participation in the political arena must increase. I strongly believe that women should enter the industry with full professionalism. To Increase women participation in industrial sector the central Government is Implementing Schemes like Stand-up India, Mudra Yojana, Trade, Mahila Udyam Nidhi, Annapurna, Stri Shakti Package for Women Entrepreneurs, Mahila Udyam Nidhi Yojana, Bharatiya Mahila Business Bank Loan. Dena Shakti Yojana, Udyogini etc. In addition, platforms like wep (Women Entrepreneur Platform) have been made available, Women need to come forward and avail these benefits & opportunities. Don't be scared of exploring new territories, that is often the most liberating thing to do.

How has your journey been till date?
Now that I look back, it has been difficult for sure, but very exhilarating. I come from a very liberal, encouraging household. I was taught to put my heart and soul into things I do. When I got married into Devendra's family a huge socio-political canvas unfurled in front of me. After marriage, I started working for societal causes & due to Devendra I got the opportunity to witness various issues very closely. Sometimes it is exhausting to handle familial responsibilities; and I find myself drained out. However, in times like these only our discipline helps us navigate well. The rising sun gives me new energy every day and I am ready to face the new day with the same enthusiasm, the challenges brought by that day Moving ahead I am hoping to work on more issues concerning the underprivileged, women empowerment, children's welfare and so much more. Nonetheless, I am so content with my journey so far, I would not change a thing about it.


How was your experience of motivating and uplifting the acid attack survivors?


We do not like to call them survivors, we call them victors. Victors, who have won over a difficult emotional, social, mental and most importantly. personal battle. Having the opportunity to work so closely with acid attack victors, made me realize their agony and also their divine 'phoenix' spirit with which they bounced back! That being said, I developed an insight into the rehabilitation of the victors. They do not need our pity' but they need to be a part of us.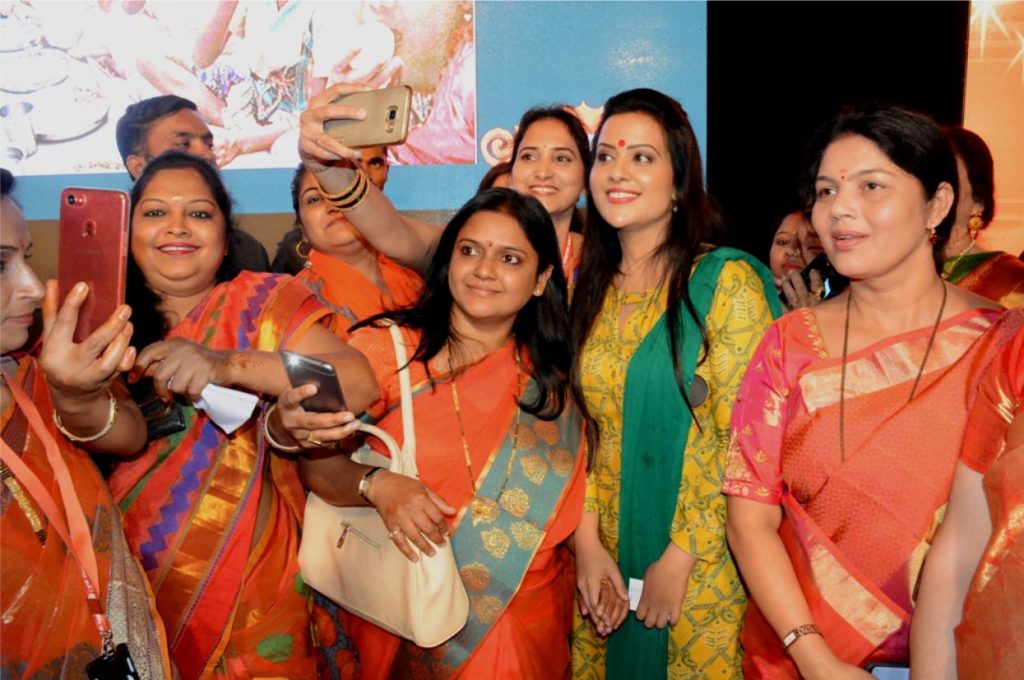 What drives you to excel in each and every field you enter?


Never say die 'spirit' of 'Women' inspires me- (the nearest example being my mom). Women in our lives work so tirelessly. Their ability to 'do-it-all' motivates me to work and strive to excel. I also very strongly believe that it is extremely important to have a positive approach towards things, it helps in the longer run. One is never going to be motivated always, but good discipline always helps. Finally, like everyone, there are times when I find it challenging to balance everything but, in those moments, I rely on my family for support.
Which profession excites you more, banking and financial services or politics?


I am citizen and a woman of progressing Maharashtra and as an active citizen I like to present my views every now and then, however that does not mean I would like to pursue a political career. I think every woman has her own voice, her own opinion and she has the right to express her opinion. I enjoy my work as a banker. I believe as a responsible citizen and a professional, it is of utmost importance to strike a balance. I strive hard to do just that.
How can women empowerment pave the way to build a stronger nation?


We always read the motto 'Girl learned, progress made". Girl's education improves society. An educated girl greatly educates the whole family. Education is a tool for women's liberation and social change, so educating a girl is very important. It creates a strong generation in all respects. Women empowerment and child development are interrelated and Interdependent issues. Gender equality should be the concern of every citizen and not women alone. To bring this in reality there is absolute need of changing mind set of the society. "If you want something said, ask a man; if you want something done, ask a woman." says Margaret Thatcher which is very true. When you give women equal, opportunities, they prove themselves to be not just equal but even better than anyone may have expected. If you give a woman a boost, I believe you can change the world.
Your passion for serving the nation sets a great example for all of us. What will be your message to the young generation?


Actually, youth is that amazing 'spirit' which feels life with immense energy. creativity and ambition at its peak.. Demographically, today's India is a youthful India with approximately 78% of population less than 40 years.. Imagine the potential energy in these millions of young Indians and you can then fathom the fact that we could face any challenge as a Nation. But are we fairly directing this enormous power that could make us the leading nation in the world? While speaking on the youth potential, Swami Vivekanand once described that the only quality youngsters should cultivate and nurture is the ability to 'feel'. Nationalist attitude & skill development should be the password of today's Indian youth.


What is the one thing that constantly encourages you to selflessly nurture the Nation?


I believe in the philosophy of serving the Nation First 'Rashtra Pratham' it is important that we must look beyond ourselves and serve the country. On an individual level, we keep succeeding, failing and moving ahead in the journey of personal & professional growth, however I strongly believe that one must never forget about the nation while still doing. aforementioned things. There is no true personal development without development in the life of last person in our society.
How does it feel to be honored by numerous awards and recognitions at such a young age?


Of course, I feel extremely proud when I am recognized by these awards but what I value the most is the appreciation of my work from my loved ones and respect, and motivation from my honest critics. More importantly when I see satisfaction and happiness in the eyes of the deprived, that to me is the greatest recognition of my work.
Location Courtesy- SOFITEL BKC, MUMBAI
Outfit- MXSWORLD
Makeup- DIPAK NAYAK
Hair- HAFIZA AKBAR BAKSHI
Photographer- SABYASACHI NATH
Styled & Edited by- ADV. NALINI MISHRA (She is an Associate Partner Singhania & Co. LLP and Vice President, India-Austria Business Council, WICCI)