Cover Story
A NAME THAT RESONATES WITH RESILIENCE AND CHARM
Mannara Chopra not only defines versatility in the entertainment industry but is also a salient hero for our society.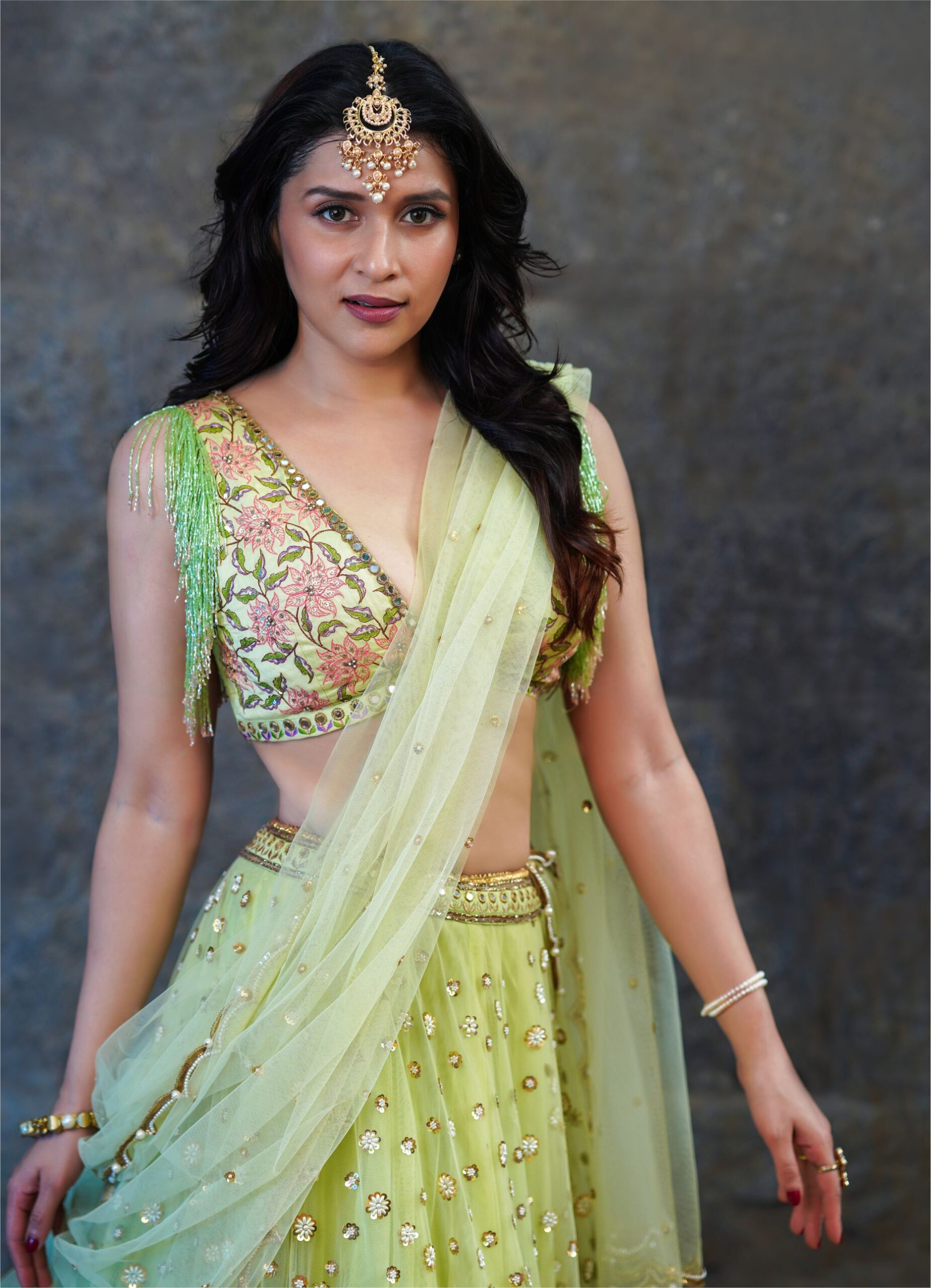 "In recognising the humanity of our fellow beings, we pay ourselves the highest tribute
– Thurgood Marshall
While MANNARA has not only enthralled the hearts of her audience with blockbuster performances as a critically acclaimed actor, a stage performer and a professional dancer, she has contributed immensely to the society by affiliating herself with numerous NGOs and other Human rights societies. She has left no stones unturned to give the underprivileged in our country a meaningful life.
The abstract is from a brief conversation of Ms Mannara with Adv. Nalini Mishra-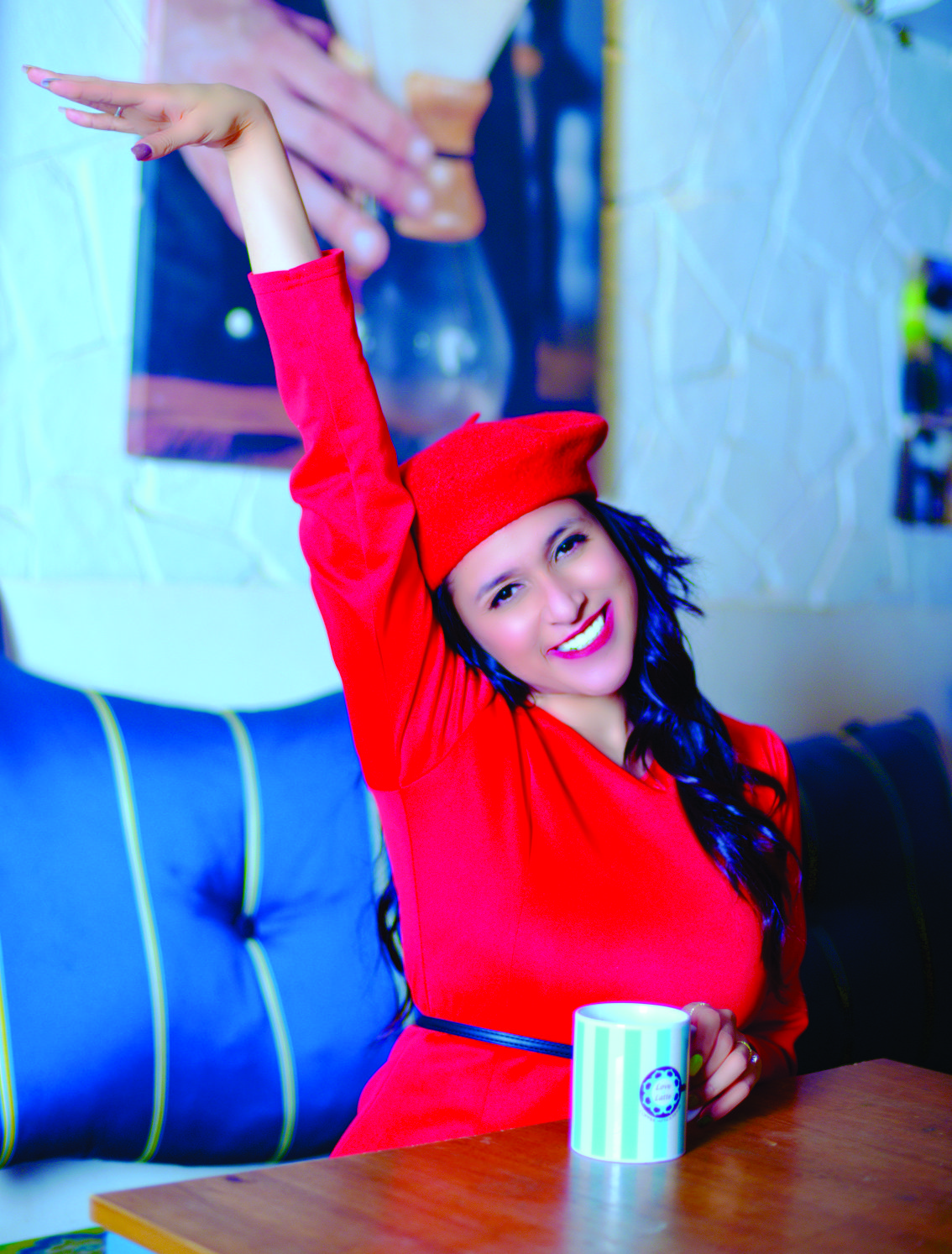 Though you found fame in the entertainment industry, your family was keen on providing you education first. What are your views on the need for education?
Education is very important, it is not only a basic human right but also the foundation of a person's success in life. It makes you confident to face any challenge which the world presents to you as well as help you converse with people in a better way. I have done my bachelors in business administration along with studies in fashion technology. It groomed me to be better and more confident person, I believe your education reflects in the way you speak.
The charity events you appear in are mostly dedicated to the underprivileged children. What are your views on the need to provide children a meaningful life?
I believe a part of your income should definitely go to charities who are taking care of underprivileged children. As a child is the future of the country. Proper education and guidance is definitely needed for them to grow in life.
What is your motivation and vision behind helping the needy?
Coming from a middle class background, I understand the importance of money matters, education and hard-work. I feel that when you try to guide/help people in need in some way, you are on the path of fulfilling the dreams of thousands who hope for a better life. Helping even one life for the better has a positive impact on the society, So l believe we should all come together and be there guiding life in whatever possible way we can.
Your whole family is known for not only their skills in acting but also their humanitarian approach. Won't you want to be identified with your social work as well?
Yes I absolutely support the right to education for the underprivileged and I try my best to help them the best I can. I am proud and happy that I belong from a background which sets examples in the society. With their love and guidance I've learned a lot in life. I don't think I participate in social work for the sake of garnishing fame.
Tell us about the various NGOs and human rights societies you are associated with.
Lion's club is very close to my heart because since generations my family has been a devout member of the same. I applaud the humanitarian work which the club has been successfully undertaking. From feeding the undernourished members of our society to fighting eye-sight related issues, the club has left no stones unturned in their endeavour to uplift our society.
I believe that education is the most powerful weapon to help change the world. I have been in active affiliation with Pega Teach since a long time, which is an association of Pega tech and the NGO Teach for change. I frequently visit the students and lend them motivation through the platform of Pega Teach. In our present High tech generation, computer literacy is a need as well as a necessity. Children need the same for future success. Pega Teach has successfully undertaking this task of providing computer literacy to those who cannot access it themselves. Not only that, they provide. basic education to underprivileged children who do not have the access of the same.
Charity events go a long way in inspiring the present generation to pursue their dreams without hindrance. I have been in association with Hope Kolkata and walk the ramp in their charity event with children who unfortunately belong to the slums and streets. I am also associated with Teach for Change in Hyderabad.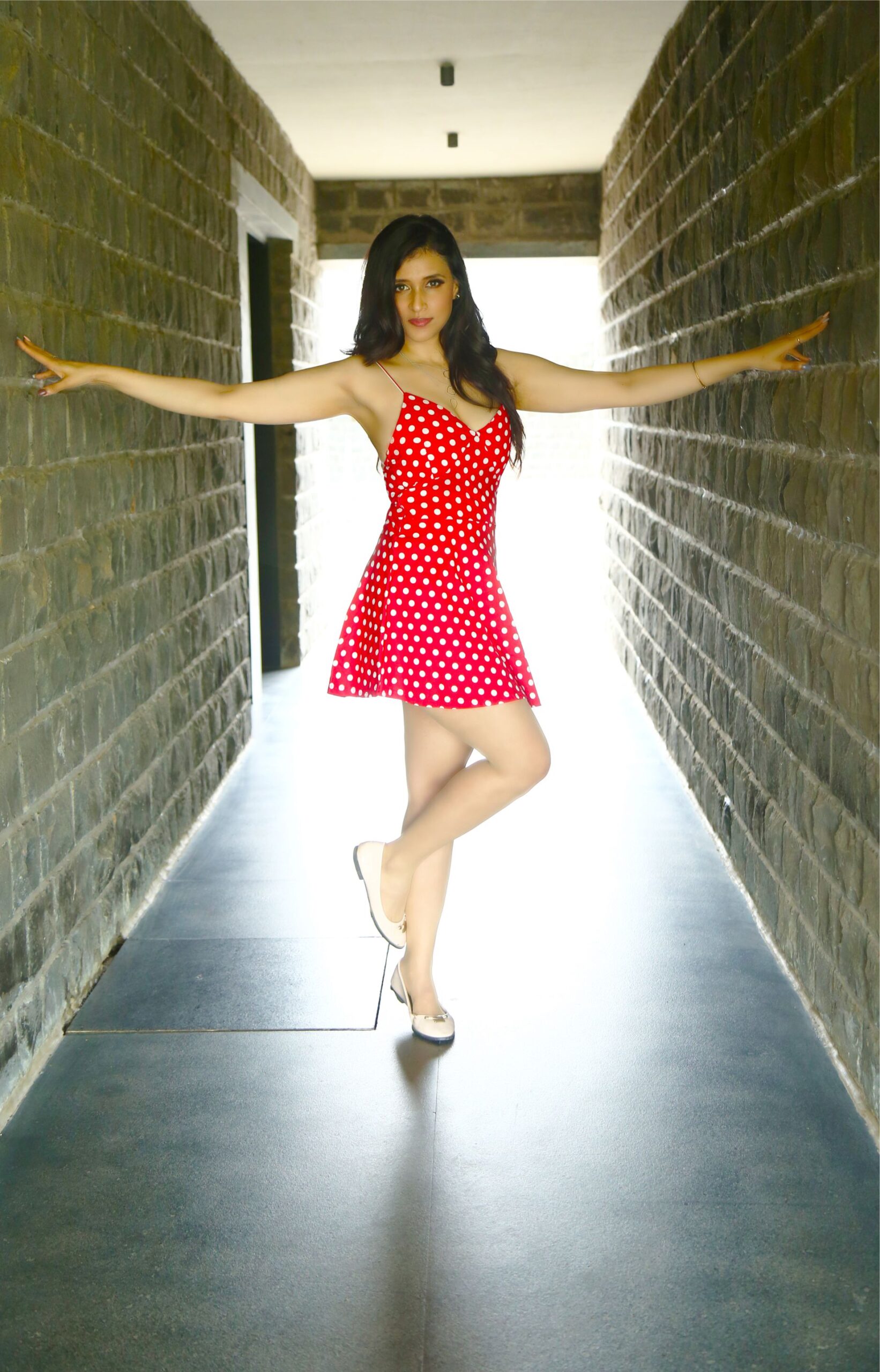 Tell us something about your affiliation with Lions club and Pega Teach.
Lions club I got associated with in the year 2014 when I got my best actress debut film award and I've been in association with them since then. I even attended their conference in Chicago for Lions Club International where delegates from all over the world were present. PS Whereas Pega Teach is an organisation which promotes child literacy as has been discussed above.
Mannara has shown generosity and determination towards helping the needy and poor Known to be affiliated to the Youth Alliance against Corona, Mannara frequently renders her support and appreciation for the worthy cause. In 2017, along with actress Divya Dutta, Mannara took out 'Swachhta Yatra' under the Swachh Bharat Mission in Varanasi. This all women rally attracted a huge crowd which led to its success of promoting Cleanliness, a very noble endeavour. This goes a long way to show that Mannara Chopra leaves no stones unturned in promoting the social welfare of the country.
While Mannara had found her fame as an actress in cinema and touched our hearts as an effective social worker, this time she has featured in the music video of a renowned singer 'Gajendra Verma, titled 'Na Hona Tumse Door'. A project she is immensely proud of.
When asked about the song Mannara stated "The song is a romantic ballad shot in the snow capped mountains of Kashmir. It is not only a melodious composition, but also a harmony that beautifully encapsulates the serenity of Kashmir valley, adding lustre to the romantic story told in the video. While talking about the song. Mannara mentioned that "Love keeps evolving and the track is such a mellow song with a peppy twist! This is the first song ever where the female protagonist has worn only red outfits throughout the song. It's lively and joyful that describes the male character's admiration towards his lady love from his point of view." Mannara mentioned that collaborating with the singer Gajendra Verma was exciting, and finds his voice to be uplifting.
Mannara has appeared in Telugu, Tamil, and Hindi cinema. Till date she has appeared in more than 3 dozen commercials. She made her debut in Telugu film industry with Prema Geema Jantha Nai as lead actress in 2014 and in the same year she made her Bollywood debut with Anubhav Sinha's 'Zid'. Apart from this, she has appeared in telugu and kannada films such as 'Sandamarutham (2015) 'Kaaval' (2015) Jakkanna' (2016), Thikka' (2016), 'Rogue' (2017) and Sita' (2019). Other than being an amazing actor and a dancer, she has also been a fashion designer and had worked as assistant choreographer in the past. Apart from her Lions Gold award for 'Zid', she also won a Special Jury Award for Best Actress consecutively at 15 and 16th Santosham Film Award for her films Thikka and Rogue.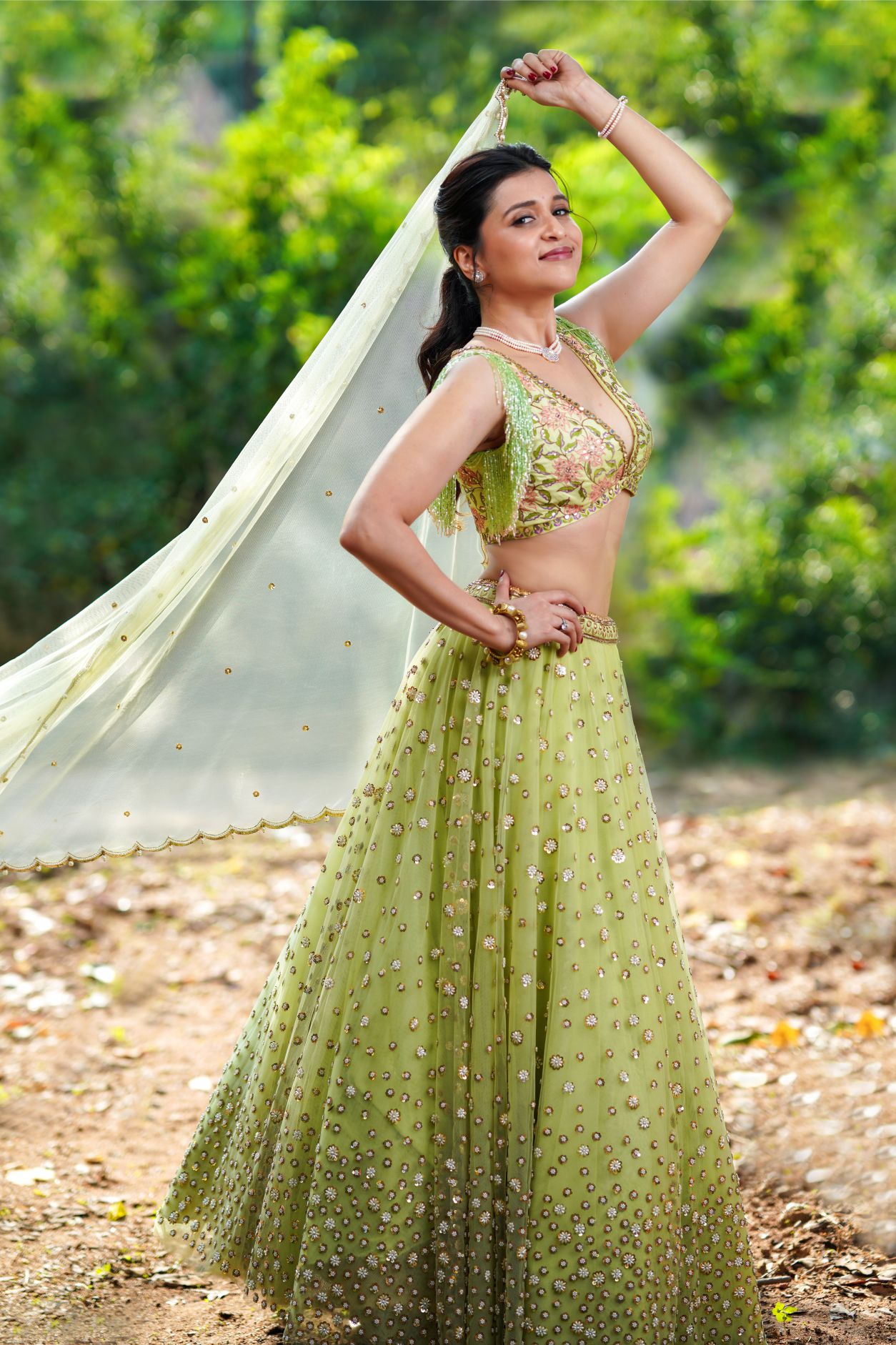 She has carved a path for herself in the entertainment industry through her relentless hard-work passion and dedication towards the profession. Not only that, Mannara has taught us that with fame and acclaim, one should bear the responsibility of lending a hand to those who need it the most, a gesture which establishes her as a salient hero of the society.
JUST LIKE HER SISTERS, PRIYANKA AND PARINEETI CHOPRA, THROUGH SHEER GRIT AND DILIGENCE, SHE HAS ESTABLISHED HERSELF AS A RESPECTED HOUSEHOLD FIGURE. THE ACTRESS BELIEVES THAT IF YOU WORK HARD, THERE'S NO STRUGGLE COMING FROM A SMALL TOWN WITH BIG DREAMS IN HER EYES, SHE HAS MADE US REALIZE THAT SELF-BELIEF, HARD WORK AND DEDICATION, PAVES OUR PATH TO SUCCESS AND GLORY.