There is simply no way our nation can progress if its women population is left behind

…Michelle Obama
They say: "It takes a woman's heart to understand the pain and struggles of another woman", therefore, it's safe to say that the woman whose story this article attempts to brings to the readers has a heart of gold for she understood the pain and struggle, the trials and tribulations of all women of her nation and decided to actively voice their concerns by being an active representative of theirs through the arena of politics and public policy. Born in Mumbai, Smt. Chitra Wagh has been receptive of violation of rights of women and injustice meted out to them since her childhood. That in fact was probably the pivotal reason for her adolescent life being filled with momentous activism and social work.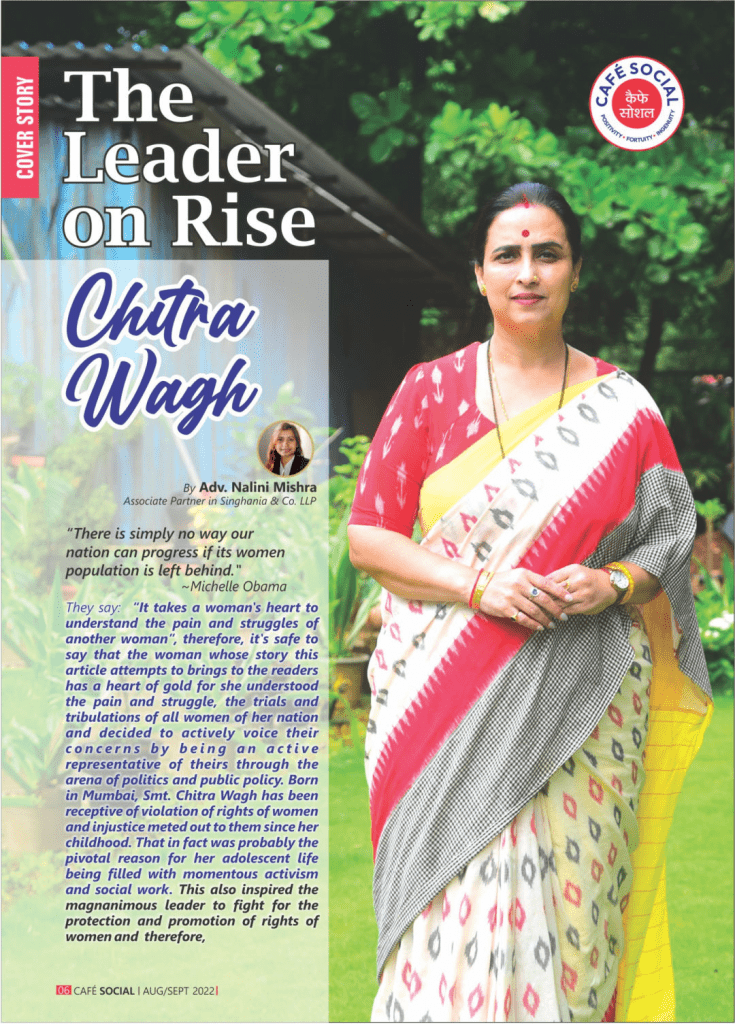 This also inspired the magnanimous leader to fight for the protection and promotion of rights of women and therefore, when the opportunity to join the field of politics and decision making came knocking, she instantly availed it and joined the NCP in the year 2014 as a part of their social action group. In the 2014 elections, NCP held the seat of opposition but they went on to provide Smt. Chitra Wagh with an opportunity to lead all women into equality by letting her be a part of the election process.
She vehemently toured across the state and won people over with her charismatic personal, her dedication to her manifesto and her enthusiastic approach towards social change. In her tenure as the state president of Mahila Morcha of Congress Party, she was successful in bringing forth many vital changes which would promote the cause of women empowerment but in the year of 2021 she filed her resignation from her post and decided to join BJP.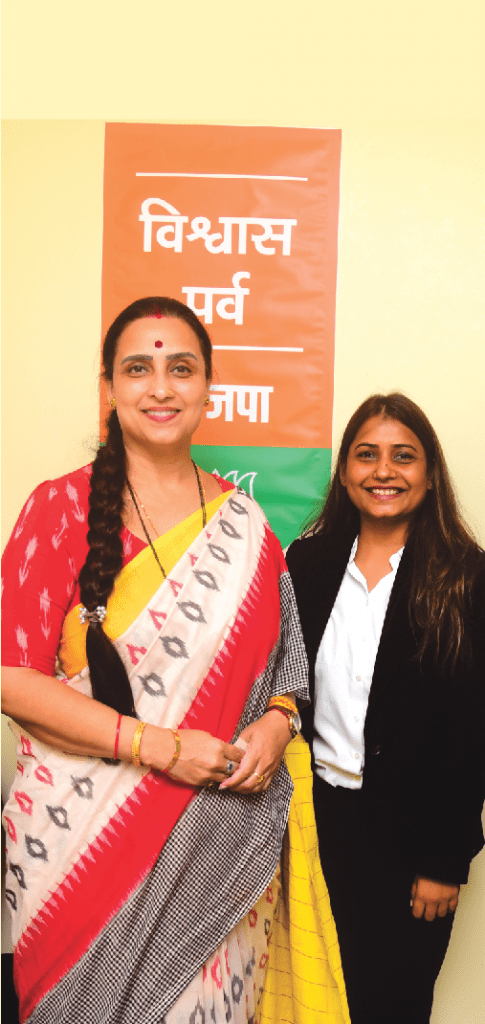 She is an ardent feminist and has led multiple revolutionary reforms in her stride. Her performance in administrative as well as leadership positions has been awe inspiring. It is almost surreal to see a woman with nerves of steel fight all adversities and obstacles to uplift other women. Its highly necessary to take a page from her story and implement it in our own lives. That will definitely be a major catalyst for change.
INTERVIEW QUESTIONS
1. Your contribution to the women rights discourse and activism has been highly instrumental. What was the initial motivation which led to this process, other than the obvious fact that you being a woman have been through the struggles and tribulations at a personal level?
The fact that even after decades of freedom and being independent, there still exists certain areas in the society and social institutions where equality is still not evident and still not achieved. This fact has been a major catalyst in inspiring me to work harder towards achieving equality of genders in our society.
2. Harbouring any form of change is a tedious process and takes decades to realise. What has been your biggest challenge and what keeps your determination intact in the process?
The mind-set of certain parts of our society is still stuck in the patriarchal past. To be able to change the mind-set and ideologies seems like a humongous challenge but when your intentions are noble and pure, no challenge ever seems too hard to overcome.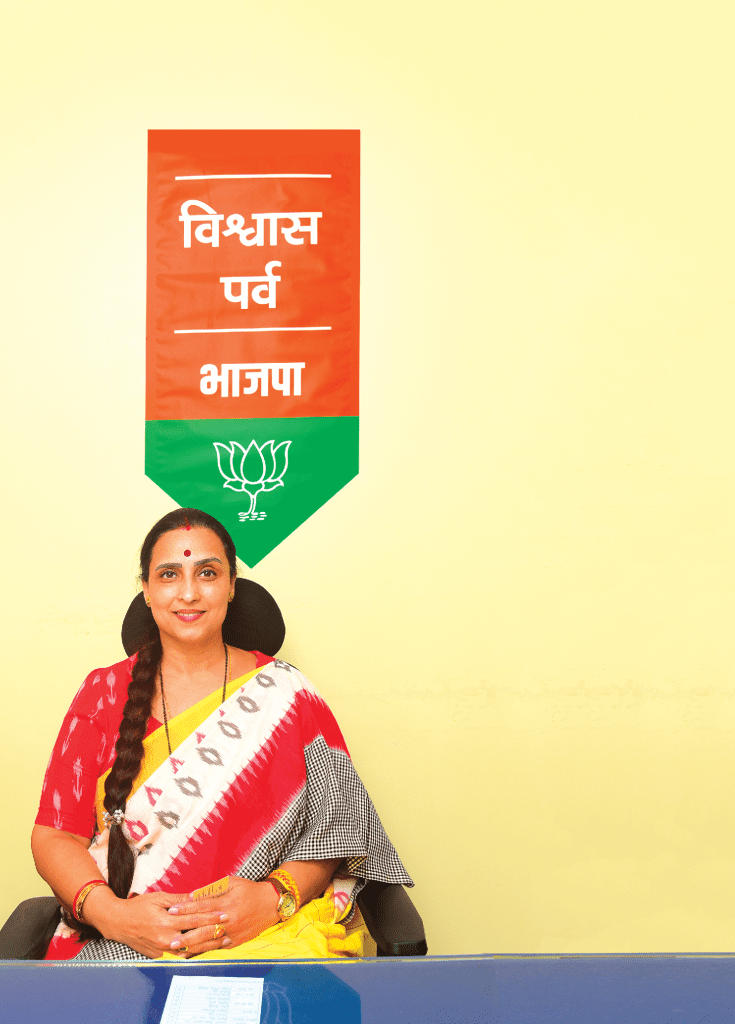 3. Political participation of women is the gateway to policy oriented resolution of gender issues. Do you believe India has achieved adequate representation of women across the three pillars of democracy? If not, what more can be done to achieve this.
Every policy measure starts as a thought and takes years to be implemented and executed. Therefore, on paper it seems easy for women to enter into the world of politics but in reality, the obstacles are many. We can achieve the goals ultimately when women can be seen holding positions in decision making bodies and positions of influence and power.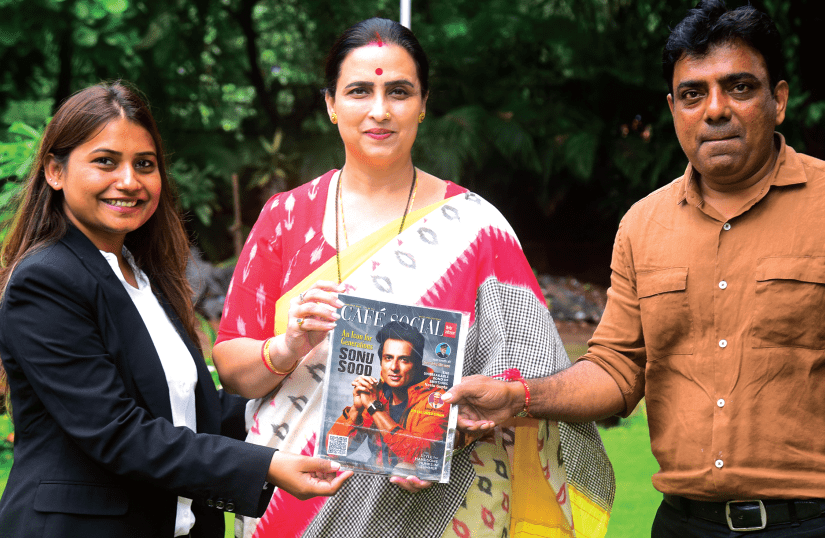 4. There are many women and girls who look up to you for inspiration, courage and support. What would be one message that you'd like to give to them through this platform?
It's not about the position I am in but rather it is about the fact that every woman must have this message for another woman: "Go ahead. Live your dreams. Achieve success. We are here in this together to clap when one succeeds and fall back on each other when one of us falls". It's about sisterhood and community strength.
5. Your life has been a constant struggle towards achieving equality. At what point would you believe that the battle has been won? What's your dream?
The battle will last for decades. We are a long time behind achieving absolute equality but the determination, activism and motivation of people who are fighting for it, makes one believe that the day is not far when all women realise their dreams and achieve their success without any struggle or obstacles due to their struggles.
6. What inspired you to join politics and do you believe that such platforms can provide women with ample opportunities to harbour change?
When the opportunity to join the field of politics came to me, I took it up because of the fact that it would provide me with ample opportunities to contribute to policy discourses and social activism with regards to rights of women and gender equality. I'm determined to strengthen the movement from the grassroots to the top. Anyone, no matter what platform or position they are in, are capable of bringing some amount of change. That should be the source of motivation.