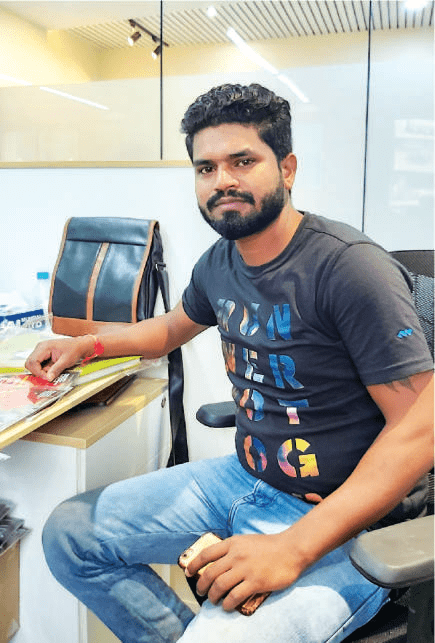 Early to start and last to go, A person's day usually begins at 9 o'clock in the morning at corporate.
They are the key people for all common work. The typical duties of an administrative assistant include managing day-to-day operations of the office; taking calls from clients; and delivering messages.
They help in maintaining files to keep track of important documents; managing supply inventory and performing data entry as required; making travel and guest arrangements; providing excellent client service while also using basic office equipment like faxes or scanners; planning and scheduling meetings and appointments; and more. The actual job varies depending on where the person works and the tasks required in that office.
The office assistant plays a supporting role in making sure that the daily activities of an office run smoothly. This includes managing a diverse set of tasks throughout each day and overseeing the boss's schedule. Their job requires them to juggle multiple tasks at once. They can be, at times, a blessing in disguise. They can make your day and, at times, on the adverse side, they can turn things upside down, putting you in a serious situation. They make sure to support the staff members at hand and make sure everything runs smoothly behind the scenes. They need to be reactive and adaptable. Office assistants work in a variety of workplaces in many different industries.
Now let's look into the lives of some office assistants. Pankaj Bharti hails from Rampur district in Uttar Pradesh. He came to Mumbai in search of a job immediately after SSC and was fortunate to get appointed to Singhania & Co. LLP 12 years ago, i.e., 2012. Since then, he is looking after all office admin activities. As an office boy, he supports all sorts of documentation, such as cheques, cash deposits, filings, and despatches etc.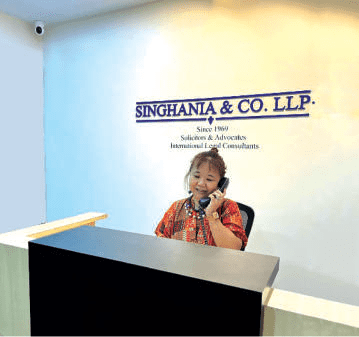 Moi is Chinese-born and a Singaporean national. She is now an Indian citizen in all rights and has been working at the front desk admin for the last 28 years, and she enjoys her work with full zeal. In the early morning, she catches up before others and attends to her office chores, such as check-in of telephone calls or visitors, documentation, etc. "There's always a surprise, and that surprise can sometimes turn your day upside down," she said.
She added as an office assistant, one needs to have excellent organizational skills and a good eye for detail so nothing falls through the cracks, but one also needs to be able to work well with others and clients if needed.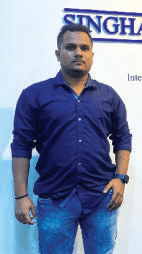 Salim Shaikh is an office boy who mainly looks after housekeeping and helps Pankaj with his despatches and other miscellaneous activities. He said that an office assistant often needs to use critical thinking when making decisions independently, which is helpful during busy times.
Office assistants, by and large, suffer in these dehumanizing workplaces where corporations simply want to utilize their workforce for profit. Due to the inhuman working conditions of assistants in corporate offices, with the stress, long hours, and sickle cell trait of poor stamina in place, it is no wonder that peons are often discriminated against and abused. Because of all the stress and heavy workloads, the assistant often "burns out". At times, juggling multiple sets of priorities, a high workload, and demanding co-workers can feel like a gruelling job.
Administrative assistants can make things easier on themselves by implementing these strategies for coping with workplace challenges. In the process, they can boost their efficiency and improve their quality of life on the job. Yet they are exploited and not treated as equals. As of now, the assistant position is one of the least respected jobs in modern society. Despite working so hard, office assistants often don't get paid well. This is because most of them do nothing to wilfully skill themselves. They get so used to the monotonous routine and a rigid mindset that they do not make any effort to improve themselves.
NOT,JUST AN ADMIN!!!

DISCOVER THE RESPECT, VALUE & POWER OF THE ADMINISTRATIVE PROFESSION.

.…PEGGY VASQUEZ
Still, life at a corporate cannot be imagined without these heroes. They are an essential part of any workplace. They are the ones who keep the show running by overseeing clerical tasks such as sorting and sending mail. They keep an inventory of office supplies and order new materials as needed to ensure that the workplace is neat and clean for visitors or clients. Despite all the hardships, they work meticulously to run the errands.
Team Café Social team salutes them for their work and is eternally grateful for their tireless service.