News
Zee & Sony Merger Could Face Illegal Hurdles!!
Given that Zee Entertainment Enterprises (ZEE) is mired in a legal battle with its largest shareholder, Invesco, the proposed merger of Zee Entertainment Enterprises (ZEE) and Sony Pictures Networks India could encounter legal challenges. According to legal experts, the merger proposal may take longer to receive permission from the Competition Commission of India.
The Indian media conglomerate and Sony Pictures Entertainment's local affiliate announced the signing of a definitive merger agreement on Wednesday, capping a three-month due-diligence process that began on September 22 with the release of a non-binding term sheet.
According to the two companies, the merger is subject to regulatory, shareholder, and third-party clearances.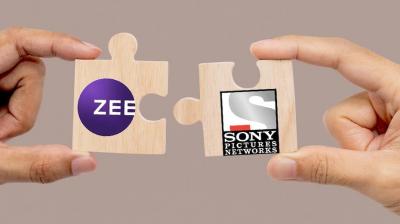 While ZEE managing director and chief executive Punit Goenka hope to complete the merger in 8–12 months, experts believe it will take longer due to Invesco's pending petitions in the Bombay high court and the National Company Law Tribunal (NCLT), where the investor is seeking an extraordinary general meeting of ZEE shareholders to vote on its requisition to remove Goenka.
"The procedure (merger completion) usually takes around a year. The NCLT, on the other hand, has a backlog of cases. As a result, the NCLT approval (for the ZEE-Sony merger) may be postponed, "Sudip Mahapatra, a partner at S&R Associate, explained.
According to Vaibhav Choukse, a partner at law firm JSA, the merger may involve the filing of a more extensive Form II, or long-form, and complex competition analysis due to the parties' market position, including market shares.
"The CCI will analyze whether the combined firm will lessen market competition or if other rivals might maintain sufficient competitive pressure on the combined entity based on that analysis," he said. "In the case of Form II, the approval process is often longer than usual."
In addition, the merged entity will have to consider ongoing lawsuits.
"If the requisite subsequent terms of the definitive agreement and regulatory compliance are met, the newly established company may absorb the current litigation," said Priyanka Sinha, a partner at legal firm A&P Partners.