News
Yellow Alert in Delhi Amid Rising Covid Cases!!
After the positivity rate stood at more than 0.5 percent for two consecutive days, Delhi Chief Minister Arvind Kejriwal declared a yellow alert, or level 1 of the Graded Response Action Plan (GRAP), in the capital on Tuesday.
"A complete order will be issued with details on limited and exempted activities," the Aam Aadmi Party (AAP) leader said in the virtual briefing, urging people to follow Covid-19 regulations.
Night curfews, school and college closures, alternate day openings of non-essential stores, and decreased seating capacity on Metro trains and public transportation buses are among the restrictions imposed under the 'yellow' alert.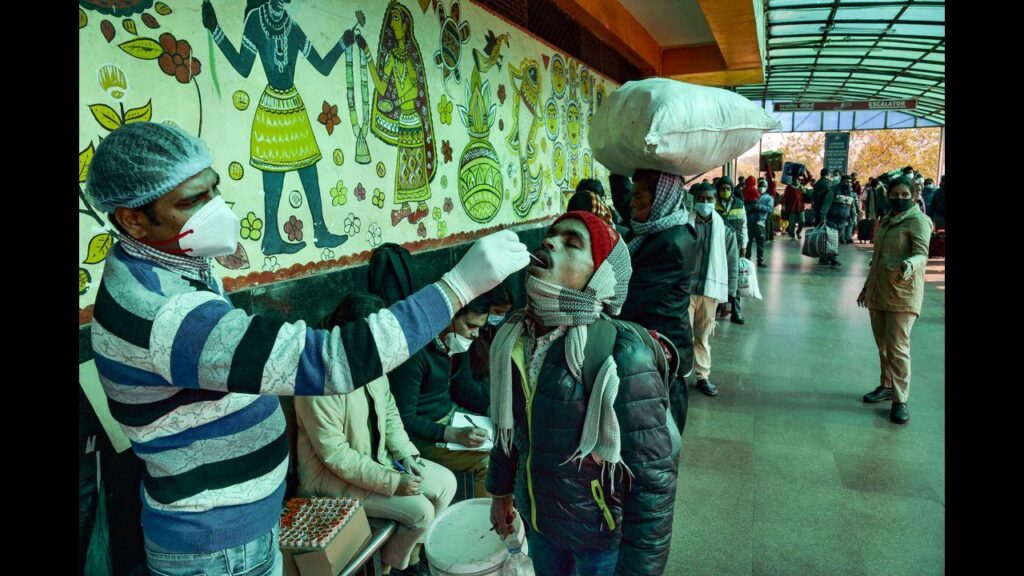 "The curbs described in GRAP's 'Yellow Alert' will be implemented by local authorities only once the DDMA releases an order defining all the curbs and the date on which they will be imposed," says the report "the head of state "The authorities will only apply the limits if the DDMA order is issued," "Added he.
Kejriwal also claimed during the briefing that there is no need to be alarmed because most COVID-19 cases are minor and asymptomatic. "The AAP government is better prepared than it has been in the past to cope with any COVID rise," he stated. Since Monday, the city has been under nighttime lockdown restrictions. It is in effect from 11 p.m. to 5 a.m., or until further orders are issued.
The announcement comes after Kejriwal hosted a high-level meeting of senior officials to discuss the COVID-19 situation in the city. The meeting was also convened against the backdrop of an increase in instances of the coronavirus variant Omicron.
According to the Union ministry of health and family welfare on Tuesday, there are 165 Omicron cases in the national capital, barely behind Maharashtra's 167.
According to the municipal health department's daily health bulletin, Delhi registered 331 new COVID-19 cases on Monday, the greatest single-day increase since June 9, with one death and a positive rate of 0.68 percent.
According to official numbers, the positive rate was 0.55 percent on Sunday, while the number of daily COVID-19 cases was 290.