General
Women's Day Celebration In Unique Style!!
Women's day celebrated in a unique style in Dahisar East Police Station Café Social & Inbook Foundation team mark their presence on this special day at Dahisar East Police Station jointly with organiser Ms Rashmi Jain from Smiti Foundation by felicitating the Women Police Officers by awarding them appreciation certificates and sweets. On this Occasion, Special Guest of Honour were Senior Police Officer Mrs. Neha Patil, Mrs Prachi Sathe from the zone. Senior Inspector of Dahisar police station Mr Praveen Gajanan Patil was given a #samanchinn to thank him for his support. The programme was also graced by Advocate Nalini Mishra – Director Inbook Foundation & Associate Partner in Singhania & Co. LLP along with Ali Sayed – Vice President Cafe Social & Inbook Foundation @cafesocial_123, @inbookindia, #cafesocial, Eduprenuer Suruchi Sumi along with Swapna Apte, Falguni Bhatt and Manisha Patel were also present. Appreciating women officers' contribution to society and balancing between their household responsiblities and call for duty. The Latest Edition of "Café Social" was also distributed amongst the attendees as a token of gesture. We salute the spirit of Mumbai Police for their dedication.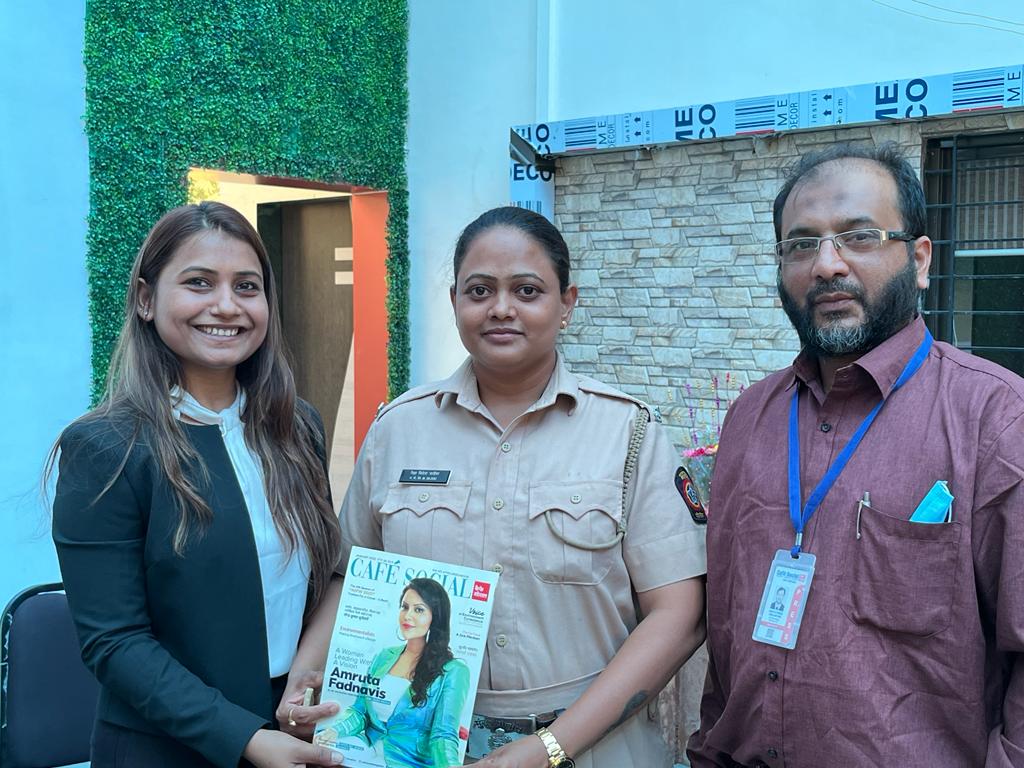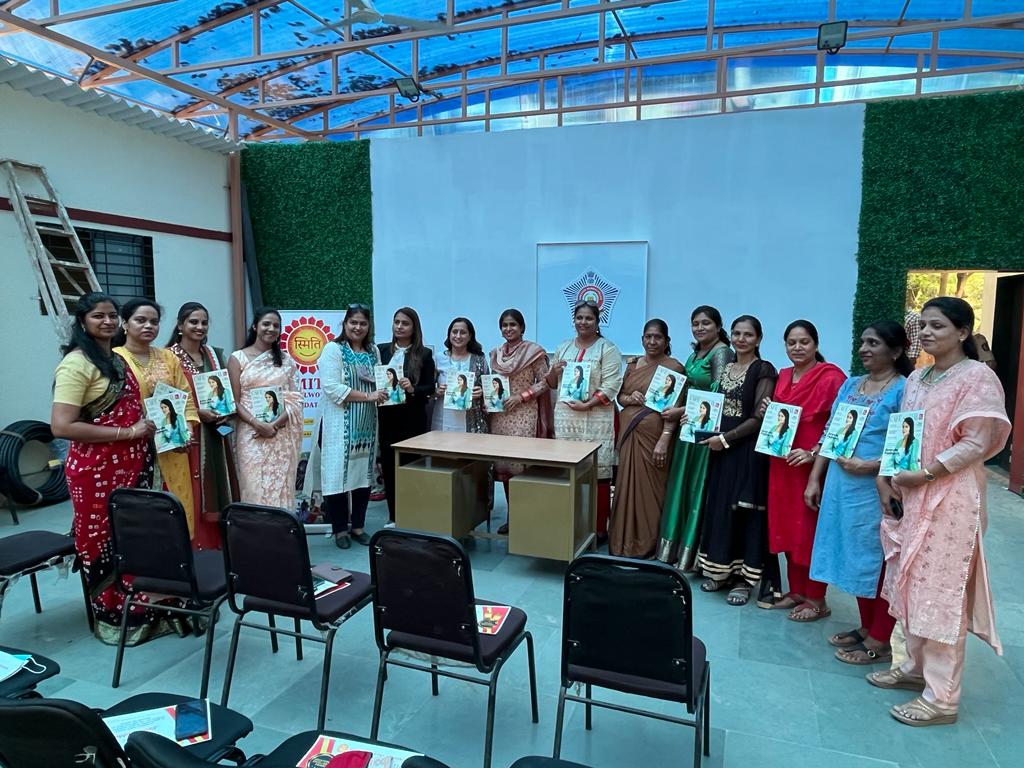 Inbook Foundation Reported from District Bhind; MP Reported by Sanjeev Jain.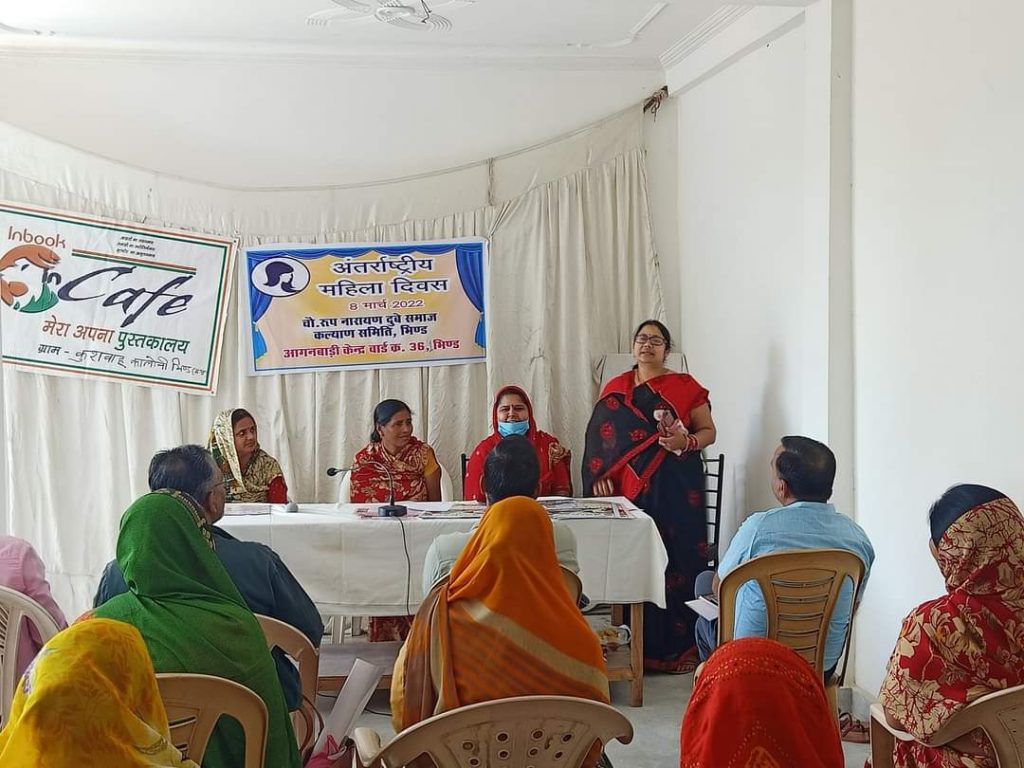 Today, on International Women's Day, a program was organized in the honor of women by social organization 'Chau Roopnarayan Dubey Social Welfare Committee', Bhind and "Inbook Foundation", in which mainly Women and Child Development Officer Shri Vijay Saxena ji, Handloom Department District Officer Shri M. Johar ji, Jan Abhiyan Parishad District Coordinator Shri Shiv Pratap Bhadoria ji, Labor Department Officer Shri Manish ji, Shri Sanjeev Jain from Inbook Foundation, Social Worker Shri Sunil Dubey ji, member of Child Welfare Committee, Yogesh Yadav ji prominently. After the program, all the women and officers present were honoured.