News
UPSC Civil Services final result: Top three are women and Shruti Sharma holds AIR 1
With UPSC Result 2021, the list of UPSC Toppers 2021 has also been released. This time, Shruti Sharma has clinched the top spot and become the IAS topper 2021. In a first, all top 4 ranks have gone to women this year. In UPSC 2020 result, Bihar's Shubham Kumar secured AIR 1 to became the UPSC topper. UPSC Mark Sheet for the candidates would be released on the official website upsc.gov.in soon.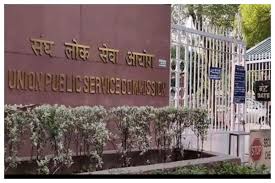 In the UPSC Civil Services, 2021 final result declared Monday, Delhi's Shruti Sharma has secured the All India Rank (AIR 1). Elated by her success, Sharma said she was confident about qualifying the UPSC exam but topping the merit list came as a surprise.
A total of 685 candidates have been recommended for appointment based on their performance in mains and personality test. Total 749 Vacancies reported were, 180 would be places in IAS cadre, 37 in IFS, 200 in IPS, 242 in Central Services Group A and 90 in Group B Services. Apart from the recommended, a list of 80 candidates have been provisionally recommended, roll number of whom is also provided in the official webpage.
(https://www.upsc.gov.in/)
Sharma wants to serve the country by joining the Indian Administration Services (IAS). Sharma graduated from St. Stephens College of Delhi University and joined Jawaharlal Nehru University (JNU) for her post-graduation. She later dropped out of JNU and joined Delhi School of Economics at Delhi University to pursue her post-graduate degree. She prepared for the Civil Services exam at Jamia Millia Islamia Residential Coaching Academy (RCA). A total of 23 candidates including all India topper have qualified the Civil Services exam from Jamia RCA.
In the UPSC CSE final result, women candidates have secured all the top three positions. Ankita Agarwal secured AIR 2 and Gamini Singla from Chandigarh has got rank 3.
We congratulate all the candidates who have cleared all the three stages and made it to the final list. Congratulations!!