News
Typhoon Rai hits the Philippines!!
Before making landfall in the southern Philippines on Thursday, Typhoon Rai quickly strengthened to a Category 5 storm, triggering mass evacuations and airline cancellations as flooding reached chest-high in low-lying areas.
Rai, the 15th typhoon to pound Philippine soil this year, made landfall on the holiday island of Siargao in the southern province of Surigao del Norte, with maximum sustained winds of 195 kilometers per hour (121 miles per hour), according to the Philippine weather bureau.
On its route to the middle section of the archipelago, the second-most powerful typhoon to hit the country this year poured heavy rains on southern islands, forcing almost 100,000 people to flee their homes.
There have been reports of power outages and floods in certain locations, but no injuries have been reported so far, according to the country's disaster service.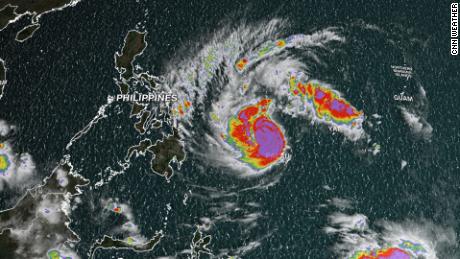 The Philippine Coast Guard uploaded a video of rescuers walking through chest-deep waves in Cagayan de Oro, Mindanao's northernmost city while ferrying citizens on rubber boats.
While Filipinos are resilient, this super typhoon is a terrible blow for millions of people who are still suffering from devastating storms, floods, and COVID-19 during the last year, Philippine Red Cross Chairman Richard Gordon said in a statement.
Hundreds of flights were canceled, and sea and land movement in the central and southern Philippines was prohibited, leaving hundreds stranded at ports.
Because of the storm, the Southeast Asian nation postponed the commencement of a mass immunization push throughout much of the country.
The Philippines, a nation of over 7,600 islands, is hit by about 20 tropical storms per year, bringing flooding and landslides.