News
Two more targeted killings in J&K: "Aakhir Kab Tak"
SRINAGAR: terrorist truck again at the non-Kashmiri population in the valley on Thursday, killing two migrants, one of them with impunity by entering a bank branch and shooting dead the Rajasthani manager with a pistol and walking out.
Vijay Kumar of Hanumangarh, Rajasthan, was shot dead inside an SBI-led Ellaquai Dehati Bank branch in Kulgam in the morning. He was the eighth victim of targeted killing in the Kashmir valley since May 1 and the third non-Muslim government employee to die in terrorist attacks carried out with increasing frequency.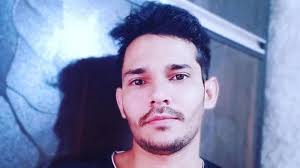 The second man to die was Dilkhush, a brick kiln labourer from Bihar who was shot dead at Magraypora in Chadoora, Budgam, on Thursday evening, the ninth non-local to be killed by terrorists. A second labourer, Goria, from Punjab, was injured in the attack.
The deceased bank manager, Vijay Kumar, had recently been posted to the bank's Arreh Mohanpora branch in Kulgam, the police said. He had married in February this year.
A little-known terrorist outfit called "Kashmir Freedom Fighters" claimed responsibility for killing the bank manager. It put out a statement saying the Kulgam attack had been an "intelligence-based operation" and that "anyone involved in the demographic change of Kashmir will meet the same fate". The statement, bearing the name of KFF spokesperson Waseem Mir, added: "So it's an eye-opener for al those non locals who are living in fool's paradise that the Modi led government will settle them here its nothing but just an illusion… (sic)." It said that they should "now understand the reality that it will cost them their lives".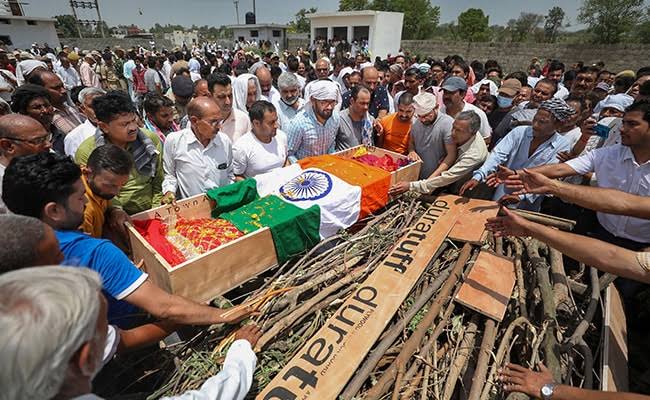 The attacks on non-Kashmiri government employees have led to J&K lieutenant-governor Manoj Sinha ordering the shifting by June 6 of all migrant employees in the Union Territory to their respective district headquarters for safety.
CCTV footage revealed that a man in a T-shirt and trousers, believed to be a terrorist, entered the bank branch the first time perhaps to locate his target, the manager. He then emerged from the bank and re-entered a few minutes later with a pistol and a bag. The footage showed the terrorist aiming at Kumar from close range while the manager was talking on his cell phone. Kumar was taken immediately to Kulgam district hospital where he was declared brought dead, the police said.
Thursday's killings of non-Kashmiris came after civilian Farooq Ahmad Sheikh was shot and injured in Shopian's Rakh-e-Chidren area on Wednesday. The terrorists shot Ahmad in the leg late Wednesday evening, according to the police.
On Tuesday morning, a 36-year-old Dalit lady teacher from Jammu's Samba district, Rajni Bala, was shot dead outside the government school where she worked in Gopalpora, in south Kashmir's Kulgam district, after her husband had dropped her off at the gates. Rajni's killing triggered widespread condemnation from minority community members here in J&K who have returned to Kashmir under the PM rehabilitation package and are working across the Kashmir valley in various departments.
The bank manager is the first migrant victim in June, the Bihar labourer the second. Of the seven targeted killings in May, three victims were off-duty policemen and four were civilians, including TV artiste Amreena Bhat, Kashmiri Pandit government clerk Rahul Bhat and schoolteacher Rajni Bala.
The fatal terrorist attack on Rajni Bala was the second on a woman in May. Rajni and her husband Raj were posted at government schools in Kulgam; she had lived there for seven years with her husband and their daughter, 13.
Rajni's brother-in-law Vijay Kumar, a veterinarian, said the couple had spoken about "outsiders" living in fear in the Valley when the family last visited their native village Nanke Chak, in Samba, two months ago. Rajni's father-in-law, Ram Lal, had said that they had grown afraid and had asked the couple to request a transfer to a safer place. That fear was the consequence of a heightened terrorist offensive against migrants and civilians from outside Kashmir who came in search of jobs or found employment through a government reservation programme.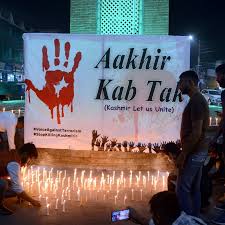 Seven civilians were killed in October 2021 — among them a Kashmiri Pandit, a Sikh school principal in Srinagar, and two non-local Hindus. Besides, as many as 14 Hindus have been killed in Kashmir between August 2019 and March 2022.
Rajni Bala's death set off protests in Samba amid renewed calls for police protection for "migrant" government employees, especially those from the minority Hindu community, living and working in the valley, and demands that they be transferred to Jammu or elsewhere.
Women have become particularly vulnerable after terrorists gunned down TV artiste and singer Amreena Bhat (35) at Hushroo, in Chadoora area of central Kashmir's Budgam district on May 25. She was targeted for acting and singing, considered "immoral" by terrorist outfits and ultraconservative organisations.
Intelligence sources said the targeting of soft targets like unarmed civilians, especially migrants, is part of a new plan devised by Pakistan's ISI for terrorists in Kashmir. The Pakistani spy agency hopes to play on local fears against migrant workers taking up all jobs, and thereby revive waning support against Pakistan-sponsored terrorism in J&K, they said.
This news had not been edited by our staff and is posted here to keep the users informed and updated.