Health
This Buttermilk Recipe will Lower Cholestrol!!
The season of buttermilk or chaos, an instant energy booster that helps cool the stomach and ward off digestive disorders, is almost here.
The demand for India's most popular and desi probiotic drink is expected to skyrocket this summer. Buttermilk, despite its name, is a leftover milky liquid from the butter-making process and does not contain butter. The naturally occurring bacteria that ferment milk sugars are responsible for the sour taste. For a perfect taste, make a quick version of buttermilk with curd and add some spices.
Buttermilk has a lot of advantages, and because it's high in calcium and potassium, it can help maintain your bones in good shape. It also aids in the control of blood pressure and the reduction of cholesterol.
"Buttermilk is used in Ayurveda to preserving health and treat ailments. Buttermilk is easy to digest, tastes astringent and sour, and is quite heated. Buttermilk aids digestion and balances the Kapha and Vata doshas "Dr. Dixa Bhavsar, an Ayurveda expert, recently posted on Instagram.
"It is effective in the treatment of inflammation, digestive disorders, gastrointestinal diseases, lack of appetite, spleen disorders, and anemia in Ayurvedic medicine," the expert continues.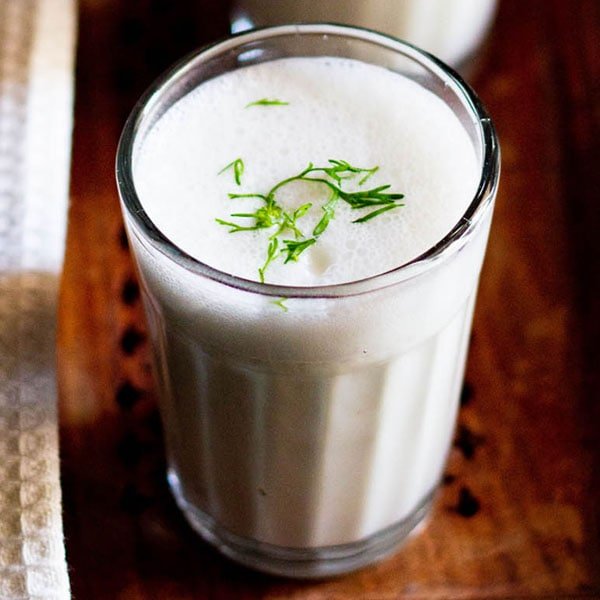 It's preferable if you create your buttermilk at home. Dr. Bhavsar recommends a quick and easy dish.
Ingredients
1/4 cup curd
1 cup water
salt as per taste
1/2 teaspoon roasted cumin powder
mint leaves
coriander leaves
chopped ginger/ dry ginger powder (optional)
Directions
– Take 1/4 cup of yogurt into a vessel and add a cup of water.
– Add salt as per taste. Add 1/2 tsp of roasted cumin powder.
– Mix the ingredients well with the help of a hand blender or a churner.