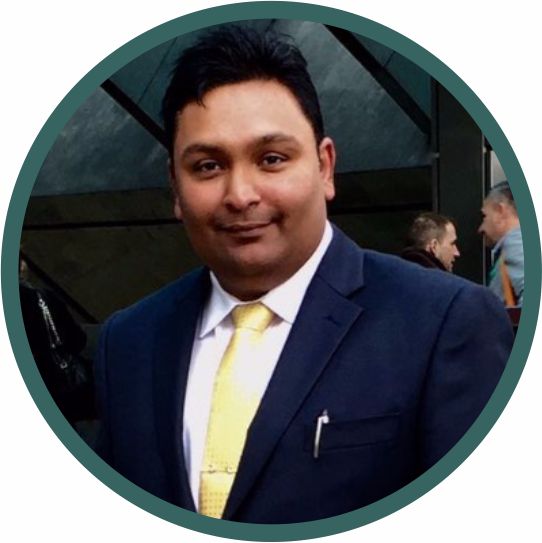 A segment dedicated to decorated professionals who were born, bred and educated in India and eventually moved to the foreign land to achieve their professional aspirations. Doing so, they became 'foreigners', for namesake to their motherland. In this segment, we wish to explore their journey from Desh to Videsh and try to peek into their hearts as to where it beats.
In this edition we bring excerpt of our exclusive interview with Mr. Manoj Bhura – Head of AML & Forensics practice, Tap Legal
Introduction (Mr. Manoj Bhura)
Mr. Manoj Bhura is the head of Anti Financial Crime & Forensics practice at TAP Legal UK. Manoj's team provides expert financial crime prevention advisory and assurance services across the regulated sector and to UHNW clients both locally and globally through presence in Mumbai, New York, Singapore, Dubai and Tokyo. He has vast experience in conducting independent assessments of the effectiveness of financial crime systems and controls within FIs. He has had a career long focus on investigating and preventing financial crime in all its forms, covering anti-money laundering, anti-bribery and corruption, market abuse, sanctions, unauthorised trading and fraud, as well as senior management impropriety.
Educational Qualification: MBA, BE Electronics, PRINCE2, Cert. Sanctions (ICA), Cert. GDPR | AML & Forensics
Questionnaire
Since when have you been in the present country?
I came to the UK in March 2004. I call Leeds my home in the UK, however, my work commitments require me to travel extensively within the UK, Europe and Middle East, India included.
How long have you been actively engaged in this profession and what has been your experience?
For 16 years I have been in this profession and work wise have been very blessed.
There is a growing interest among many Indian professionals to explore careers in European countries, what would be your advice?
During the 1990s and mid-2000, there was a great deal frenzy for individuals to pursue further education and career options outside of India. Back then, the situation was different with fewer opportunities in India, while the western nations were offering astounding compensation packages and provided great infrastructure which made it a natural choice for us to explore foreign pastures for career and professional growth particularly in Europe, US, Canada, Australia, Japan etc. among others.
Now when I look back and see how India has progressed over the years; I see exponential increase in FDIs across all sectors, strong resolve to make foreign and other economic policies at par with developed countries in order to provide a conducive environment for the cutting edge FinTech start-ups and traditional corporations alike. India, over the last couple of decades has witnessed tremendous growth in sectors from IT, Healthcare, Manufacturing, Defense to Infrastructure, Farming, Retail and Public Sector, to name a few. India's growth story has established her presence on the global map quite prominently. Poised for an unprecedented growth in years to come, it is indeed gratifying that India is being seen as one of the biggest suppliers of Doctors, Engineers, Accountants, IT professionals, Scientists, Business professionals and not to forget world's leading CEOs.
India has huge potential with a lot to offer, sit tight or else you may miss the opportunity! I would sincerely urge people who are exploring Europe for purely commercial reasons, to reconsider their decision.
Things were different during my university days but now they have changed completely. I see more and more Unicorns coming from India, which is a testimony of how much success one can achieve in India. I fear, 20 years down the line, people or probably their children may regret the decision to migrate to the UK leaving behind a young, dynamic, and growing country, I truly call Home, my Home!
On the contrary, the west is now more identified with academic excellence, R&D, better work-life balance and quality of life, open and liberal society. In terms of financial component, there isn't any longer huge disparity for experienced and accomplished professionals when compared to India. Hence, for people with personal aspirations to settle abroad for the said reasons, I believe west is still the go-to place.
What are your thoughts about the support one gets from the Indian Consulates / Embassies while living abroad? What are the existing challenges/issues (if any) faced by the Indian Diaspora in your country? What is your expectation from the Indian Government to address and resolve these?
Whilst I do agree that there has been a positive shift in Government's approach at policy level, to reach out to Indians living abroad and bring them under one umbrella through various initiatives, however, I feel the implementation hasn't quite worked, not in the UK at least. There isn't a great deal of support available as the Indian functionaries still follow dated practices that lack all important service!
To begin with, the Indian Consulate's / Embassy's website and forms need significant uplift in terms of content, quality of look and feel, intuitiveness, ease of use and reliability. Not just that, the departs need to be adequately resourced with professional, well trained, and competent staff. Additionally, the office facilities need complete makeover, as ultimately it is the face of India! In my opinion, the entire customer journey needs to be thought through all over again!
Overall, Indian Diaspora is happy with the OCI program of the government and hope procedural issues will be smoothened further to simplify and expedite the process for the benefit of Indians living abroad. Additionally, in today's day and age where technology is playing a key role in reducing human effort and dependence, I hope the Indian Government will adopt technology enabled solutions to make things better, cheaper and faster, whilst reducing paper and saving trees.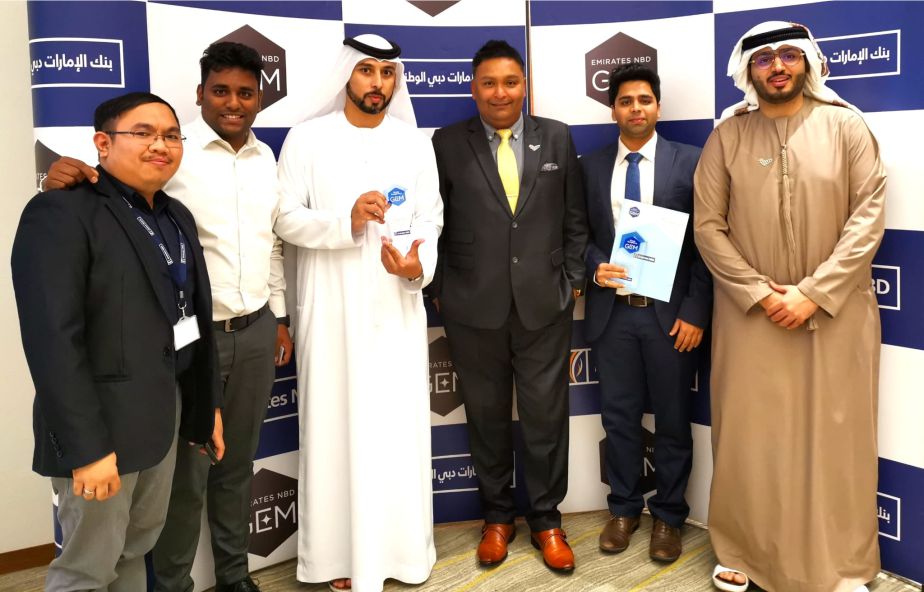 Given a chance would you like to be part of such initiatives to address the above for the betterment of the Indian Diaspora?
Indians living here in the UK are more than happy and willing to contribute in shaping solutions pertaining to Indian immigration, OCI, Visa process etc.
I am happy to take this up as a pro-bono initiative and work towards enhancing user experience/customer journey, simplifying policies, procedures, forms and document requirements. This would definitely help in providing easy accessibility of desired information for users, and may resolve issues considerably.
Do you want our readers to connect with you for professional help? If yes, how and where?
Yes, they can reach at: [email protected]
RAPID FIRE QUESTIONS:
Favourite Indian destination?
Bikaner, Rajasthan
Favourite Indian Cuisine?
Dal Makhni (dish), Raaj Bhog (Sweet)
Favourite restaurant in the UK and India?
Amaya (UK), Bikanervala & Haldiram (India)
The thing you miss the most about India?
Family, Friends and Food
One word that comes to your mind when you hear the word 'India'?
Mom /Motherland
How have you kept India alive in your family?
Language: I value our mother tongue (Hindi) the most, as a rule we speak in Hindi at home. We are the only family in our vicinity where all members including kids speak fluent Hindi.
Food: I feel Food is a great way to keep our culture alive and hence, a lot of emphasis is given to Indian cuisines, something we eat every day and night.
Religious Customs: We follow all religious customs and rituals, celebrate Indian festivals in style, visit temples. Essentially, we follow every part of our culture.
Bollywood: We watch Hindi movies most of the time, it's not that we don't like Hollywood, but it's Bollywood that connects us to India.
Which Indian festival do you miss the most and why?
Undoubtedly Diwali (because it is a family affair where the entire family comes together to celebrate the festival), Holi (for its informality and fun element), and Makar Sankranti
Any unfulfilled wish for India?
Relocate to India for good – One Day!