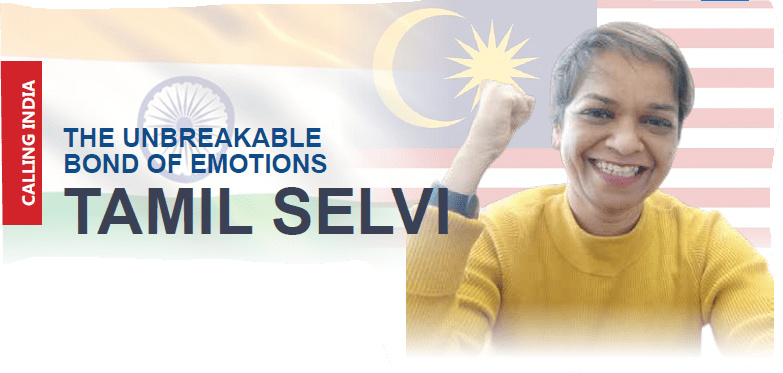 A segment dedicated to decorated personalities of Indian origin and/or heritage who eventually moved to the foreign land to achieve their professional aspirations. Doing so, they became 'foreigners', for namesake to their motherland. In this segment, we wish to explore their journey from Desh to Videsh and try to peek into their hearts as to where it beats.

In this edition we bring excerpts of our exclusive interview with "Ms. Tamil Selvi" – a thorough and dynamic HR professional. Born and brought up in a middle-class family with limited means from Mumbai, following her big dreams she moved to Kuala Lumpur, Malaysia two (2) years ago. She currently works with 3i Infotech Sdn Bhd as a HR Business Partnering APAC (Asia Pacific).

She comes across as a very hardworking, focused, and result driven professional raising the bar and keeping our Indian flag high with her professionalism and personal contributions in promoting Indian culture and women empowerment.

Tell us about your Journey as a professional and your experience of having moved to Malaysia recently?
I have been in this profession for the last 11 years. Having extensively worked in India and now currently working out of KL, I feel fortunate to witness the transformation brought by technology in business functions. The degree of reliance on technology and the manner in which it is blended in every business function has definitely enhanced efficiencies and effectiveness. If I may highlight, our decision to allow employees monitoring their personal data has enabled us to gain more trust and commitment from them. As a HR, my role is not limited to supporting people and business functions, but also adding value to the business by being aligned to its goals and finding new horizons for its growth. Our involvement at the organization is evolving, value adding, and the experience is more enriching.

What are your thoughts about some of the Indian government initiatives for women empowerment? Given a chance would you be keen to contribute?
The Indian Government particularly through its initiatives (by the Ministry of Women and Child Development) focusing on empowerment of women and girls has intrigued me. I am very keen and will be happy to contribute my bit in the following initiatives:
• Pradhan Mantri Matru Vandana Yojana (PMMVY)
• "Beti Bachao Beti Padhao" (BBBP) Scheme
• Child Protection Services Scheme
• Ujjawala Scheme
• Working Women Hostel

Further I think even being outside of India one can contribute by changing the way one thinks. Encouraging, supporting, and spreading a positive word about these initiatives will also help in more participation, education, and therefore upliftment of the women and girls in general. The general awareness of their rights and government initiatives to protect their rights, will improve the safety and security in general.

What do you think India should do in order to improve the situation and be at par with the leading countries? Would you want to get associated with initiatives to help resolve the challenges faced by the Indian Diaspora in your present country?
Besides the infrastructure push, we as a country will really have to work on our Time management, work towards gender equality, promote gender diversity, and provide equal opportunities and equal pay for the same work; strengthen the education system and provide skill training to improve employability.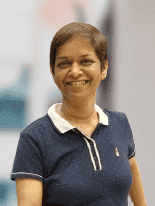 Yes, I believe that any initiative that is aimed at addressing the needs of the Indian Diaspora would be worthwhile and beneficial, and if I could contribute in any way, I would be happy to do so.

Do you want our readers to connect with you for professional help if yes how and where
Yes, I would be happy if your readers would like to connect with me for guidance and information. They can write to me at: tamilselviv27@gmail. com

In a nutshell, the success mantra in life is to be consistent and work towards your goal every day. I feel as women we have the power to achieve whatever we yearn for; all we have to do is dare to think big and act with confidence. With clarity in our thoughts and progressive attitude, success is not that far from us.

My message to my fellow women folks is
"Be Brave, confident and
compassionate; make a move and rock
the world"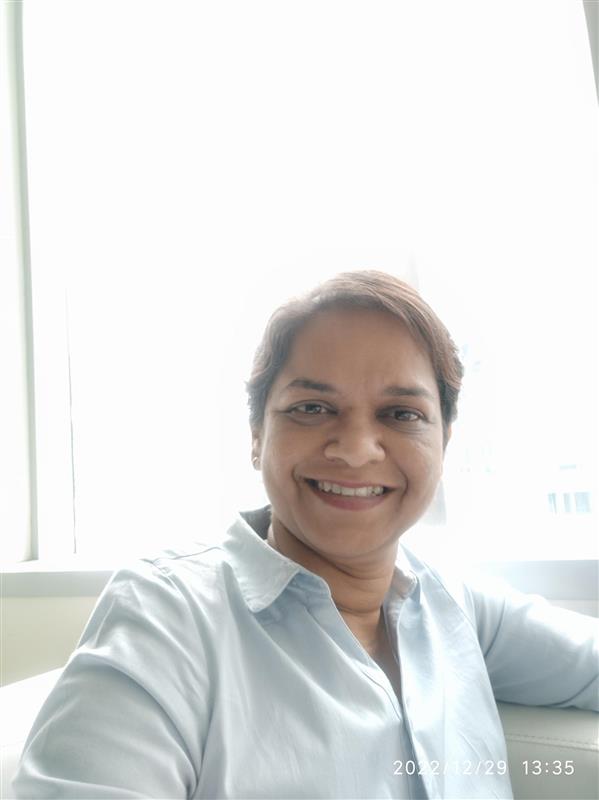 https://www.facebook.com/profile.php?id=100084568905721&mibextid=ZbWKwL
https://www.linkedin.com/in/tamil-selvi-velmurugan-6805a3156/
#tamilselvi.velmurugan
https://www.instagram.com/tamilselvi.velmurugan/?igshid=ZDc4ODBmNjlmNQ%3D%3D
Your favourite Indian destination?
Kanyakumari

Your favourite Indian cuisine?
Mumbai street food especially Pani puri, Sandwich

Your favourite restaurant in Kuala Lumpur?
Mr. Naan and Mrs. Idli for its authentic Indian

The thing you miss the most about India?
Plenty of things – starting with my people, Mumbai rains, food, festivals (Garba & Ganpati) and the list goes on.

One word that comes to your mind when you hear the word India?
Family, friends and our inclusive culture.

How have you kept India alive in your family? India is very much part of me and there is a reflection of our Indian culture in whatever I do. I follow all customs, rituals and traditions; celebrate all Indian festivals (including Independence and Republic Day). Meeting and greeting with the Indian Diaspora, bonding over music and movies is very much part of the culture here.

Which Indian festival do you miss the most and why? All Festivals – especially Ganpati, Navratri and Diwali.

Any unfulfilled wish for India?
It is heartening to see that India is striding and scaling new heights under the current leadership. However, as a rising economic power centre, I feel a steady infrastructure push is required across sectors to ensure that we are at par with the global leaders like the US, China, and Russia. This will help avoid brain drain and create more opportunities for our present and future generation to contribute and build a strong value-based nation. Additionally, I think, corruption at all levels needs to be reduced to enhance and improve the social aspects of Indians in general. As a result, our law and order situation and civic sense will improve, and we will be perceived as respectable global citizens.

Message for WOMEN from our society? develop unless its citizens are educated"
I echo the above-mentioned sentiment; education is very important and broadens our horizons. It brings clarity to our thoughts, in words, and boosts our confidence to act without any fears. Secondly, with great humility speaking our mind and working towards our goal bit by bit day by day is important to achieve expertise and be respected for your work and domain knowledge … – Nelson Mandela