CALLING INDIA
Trending
THE UNBREAKABLE BOND OF EMOTIONS; Nadheera Shivanti
A segment dedicated to decorated personalities of Indian origin
A segment dedicated to decorated personalities of Indian origin and/or heritage who eventually moved to a foreign land to achieve their professional aspirations. Doing so, they became 'foreigners', for namesake to their motherland. In this segment, we wish to explore their journey from Desh to Videsh and try to peek into their hearts as to where it beats. In this edition, we bring excerpts of our exclusive interview with Ms. Nadheera Shivanti.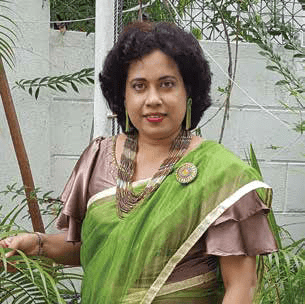 How did you get so attached to the Hindi
language?
Although I was born in Colombo (Sri Lanka), I feel
very much related to India, given that the two
countries share a lot from borders to food habits to
languages and not to forget the history. To be honest,
I am fascinated with its culture, diversity, teachings
of Mahatma Gandhi (including several others), and
of course the Hindi Language.
I have been fond of Hindi since childhood but credit
goes to my parents who loved listening to Hindi
songs and were fans of Bollywood movies and
magazines. I picked up this interest from them and
slowly developed the desire to learn and pursue a
career with Hindi being one of my subjects during my
University studies.
I am close to my family and they have always been
supportive of my choices (including taking up Hindi more seriously as a medium of communication and
as a career).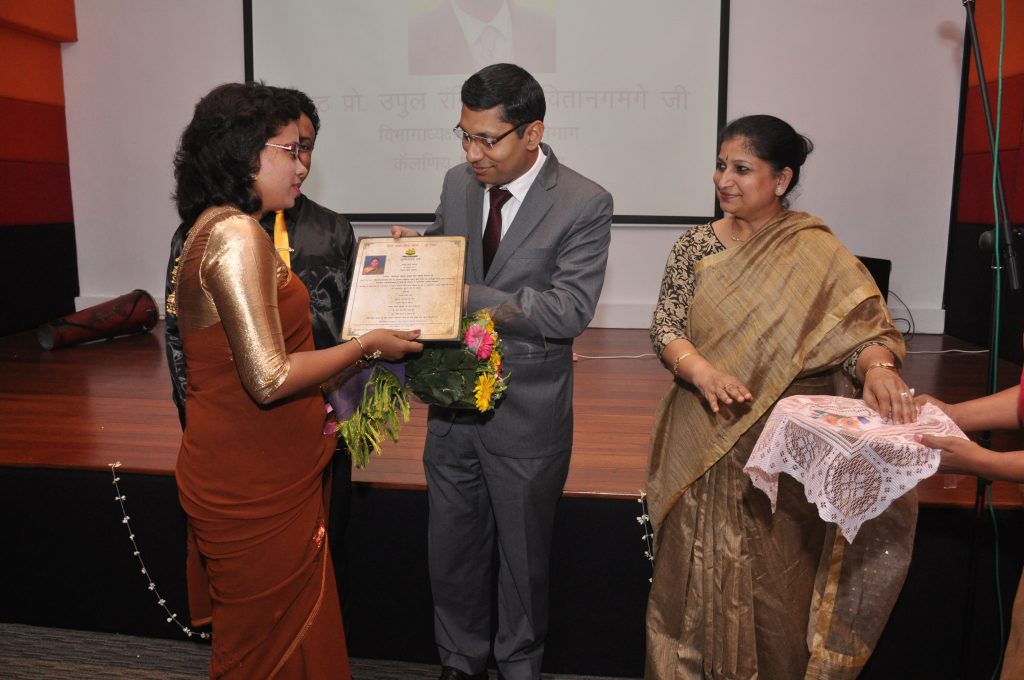 Would you like to take us through your
journey with Hindi and how you have been
working to promote this language in Sri
Lanka?
For the last 23 years, I have been promoting Hindi in
Sri Lanka. I currently work as a Hindi Lecturer at the
Swami Vivekananda Sanskriti Kendra, Colombo and
have been involved in translating many of the literary works in Sinhalese to Hindi and vice-versa. I have worked as an interpreter as well as a TV presenter and hosted many popular shows. I have my own Youtube channel through which I teach Hindi online to students.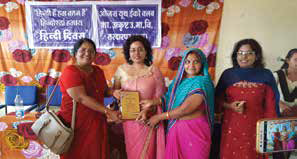 What do you think of Indian culture and what impact it has had while living in Sri Lanka?
India and Sri Lanka both share a history since ancient times and hence, we have a lot of commonality –be it food, dress, jewellery, customs, traditions, or even religion. We both have great similarities and therefore the influence on each other. This similarity has contributed a lot in developing our brotherhood and therefore, India feels like an extended part of Sri Lanka and vice-versa to many of us.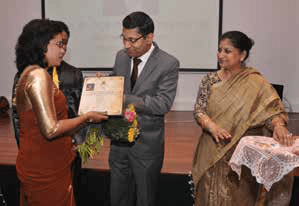 I had my own moment of glory when I had the opportunity to work as an interpreter for a meeting scheduled between our respective political leaders. Meeting Prime Minister Modi in 2017 was an experience and for a moment, as the crowd kept cheering both the leaders, it appeared we are all part of one nation. India continues to be a good friend to our country and therefore, people hold Indians in great respect and count them among brothers.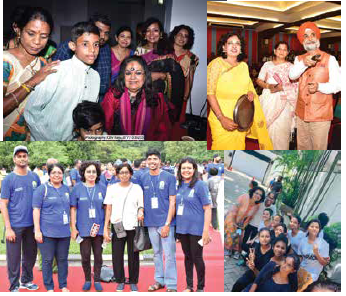 As I see this brotherhood will prosper in years to come and we will support each other in many areas despite achieving self-reliance in our respective fields. I am certain that Hindi will prosper here and will be the Ram-Setu bringing the two countries and their people together.