CALLING INDIA
The Unbreakable Bond of Emotions- Dr. Prashant Jindal
A segment dedicated to decorated professionals who were born, bred and educated in India and eventually moved to the foreign land to achieve their professional aspirations. Doing so, they became 'foreigners', for namesake to their motherland. In this segment, we wish to explore their journey from Desh to Videsh and try to peek into their hearts as to where it beats.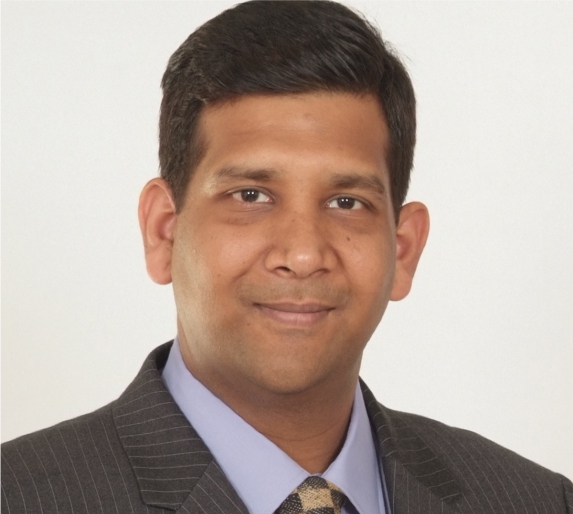 Dr Prashant Jindal is a highly respected refractive eye surgeon who has successfully operated upon numerous peak performance athletes, Olympic medallists, celebrities and people from all walks of life. He has been part of many new and innovative surgical and pharmacological innovations, and is passionate about cross border health, and know-how exchange. He has appeared on numerous talk shows globally and has been widely interviewed on ophthalmology, parenting and health issues.
He is also a very successful author. Published by Harper Collins, his book titled – "One Minute Super Dad" (99 Magic Moments to Raise Amazing Children) is a Parenting Best Seller endorsed by the CEOs of Coca Cola and P&G.
Educational Qualifications: MBBS (Mumbai), MS (Ophthalmology), DCRS Ulster (Ireland), MRCOphth (London), Cert LRS (London)
Questionnaire
Since when have you been in the present country?
I have been living in the UK since 2005.
How long have you been actively engaged in this profession and what has been your experience?
I completed my specialist training in Ophthalmology in India and moved to the UK in 2005. I have been practising refractive eye surgery in particular, since 2007.
Where do you think India stands globally in this particular sector vis-à-vis other leading nations?
The quality of the country is determined by the quality of the people, both within and outside the country. Indians are leaders in the fields of medicine, technology, entrepreneurship and the top global companies with Indians as their CEOs is a testimony of that. Under the current leadership, India is making great strides and I am very hopeful that it will soon become the global leader on many counts.
What do you think India should do, in order to improve the situation and be at par with the leading countries?
Being a doctor, I relate more with the Healthcare sector. India is doing great in this sector. The training (of doctors) in India is one of the best in the world. However, I feel that if the interpersonal aspect (as in, the manner in which the trainees are treated during their training) could be improved, it will do wonders.
In other things, easing red-tapism in the well regulated sectors including Healthcare and Pharma, would encourage more people to enter and contribute. It is heartening to see the initiatives from the government in this direction and a will to create sector specific single window clearances for entrepreneurs. The legal system has a scope of improvement in reducing time lags while handling disputes to give more confidence to the local as well as international community.
Government through its embassies under the aegis of Ministry of External Affairs is working for the betterment of Indians residing abroad and OCI. However, there could still be issues which may be required to be addressed. What is your expectation from the Indian Government to address some of the existing issues/ challenges, if any faced by the Indian diaspora in your country?
I know many people who probably would not have surrendered their Indian Passports if dual citizenship was allowed. Many including myself have always echoed the need to keep the NRIs even better connected (like other developed countries) during discussions with the Consulate General & High Commissioners of India on various occasions.
However, the OCI (Overseas Citizenship of India) Card allowing Persons of Indian Origin (PIOs) and their spouses to travel and work indefinitely in India is a great initiative by the Indian Government in this direction. Also, the systems are being made more user-friendly, for example the former CGI (Birmingham) – Dr Aman Puri (who is a great visionary and a dear friend), changed the system for good, with Birmingham's Consulate becoming the first to be open and available 365 days a year for any emergency.
Given a chance would you like to be part of such initiatives to address the above for the betterment of the Indian diaspora?
Yes, of course. Infact most NRIs do want to do something for their motherland. Personally, on a regular basis, I have been a part of Indo-UK Healthcare Dialogue Exchanges focussed on bringing the best of the west to India and vice versa in the healthcare space. Additionally, I have also been actively involved in discussions with the scientific advisor to the PMO, Invest India and various forums on cross border consultations.
I am also involved in developing game-changing health solutions and products, medical inventions and innovations in the west. These products will be brought to India for manufacturing, and then will be supplied to the entire world. We want to give living proof of the highest standards at which many Indian manufacturers work.
As a professional how do you think you can add value to India in general or in particular?
India is the leader in many aspects, especially in the quality and quantity of intellect in the medical field. However, one of the biggest medical issues in India today is micronutrient deficiency. As a doctor and medical professional, I am deeply involved in the UK's global project, "Vitonnix Healthcare", through which we are going to provide solutions for this deficiency, and I am happy to share that it will be available to the Indian Population very soon this year (2022). I am regularly approached by forums and have guided numerous Indian doctors on ways to help their countrymen on micronutrient deficiencies.
Availing the benefits of the two fantastic schemes i.e. the 'Atma Nirbhar' & 'Make in India', we along with many other like-minded professionals can really make a difference in building India as one of top manufacturing hubs for medical drugs and supplies in the world.
Do you want our readers to connect with you for professional help? If yes, how and where?
I welcome your readers to connect with me for any professional help through our website, www.vitonnix.com or by emailing at: [email protected]
What would be your advice to the future professionals who are willing to explore the United Kingdom for your area of profession?
It takes time and effort like anywhere else, to find feet initially, and then it depends on what we want from life and what our priorities and driving factors are. Infrastructure and perhaps the pay scale could be a differentiating factor in choosing the country to work in. However, the challenges of new places/ culture/ people/ processes/ customs and finding a work life balance do test you.
You are always more free in the country you have been raised in. Therefore, I feel the quality of life Index is higher in India, with friends and families being around you. Given the progress India is making in infrastructure, creating ideal business environments for investments, research and training; it is only a matter of time that inherent issues of a developing country will be taken care of.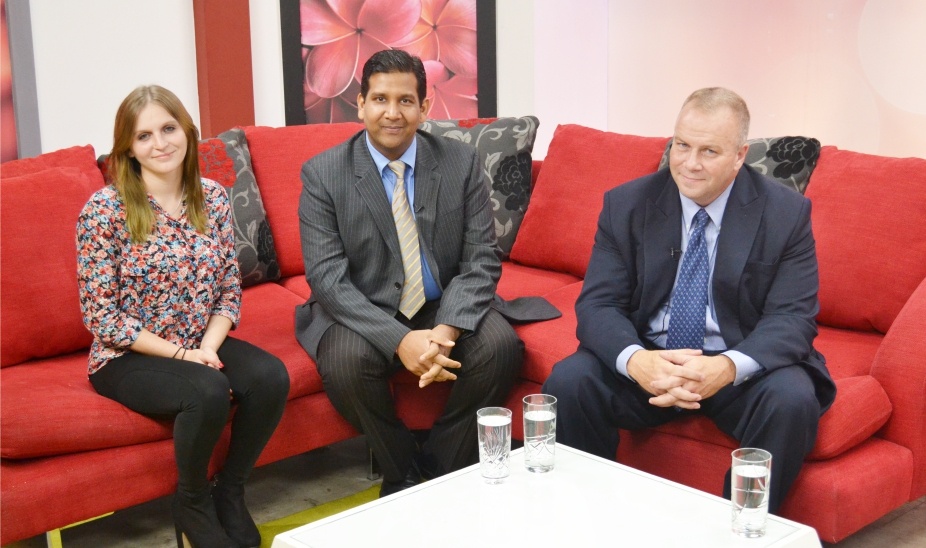 My suggestion to professionals willing to explore outside of India would be to think through what they want in the long run and consider the challenges (which could be similar or a bit different, but may test you in either case) and then decide wisely. For higher education, specialised training and experience (given the infrastructure present), many foreign countries including the UK is a great place and offer some great courses and therefore, can be considered. Of late, I am also seeing a lot of professionals settling back in India for better work life balance, job satisfaction and for being close to their friends and families.
RAPID FIRE QUESTIONS:
Favourite Indian destination?
Manali- for its tranquillity, picturesque trails and freshness, lofty mountains and the sheer magnificence of nature.
Favourite Indian Cuisine?
Paneer Tikka and Chhole Bature.
Favourite restaurant in the UK and India?
Asha's (in UK) and Bade Miyan (in Mumbai).
The thing you miss the most about India?
To be honest, we miss our relatives and friends in India the most and often our conversation ends with –"Hamne kya khoya, kya paya" (by moving to the UK). Having studied in Mumbai, I miss the Ganpati Celebrations – nothing is close to it.
One word that comes to your mind when you hear the word 'India'?
Food – Nothing beats Indian Food.
How have you kept India alive in your family?
One can never take away India from Indians. Besides speaking in Hindi, all of us in our family are ardent fans of Indian cricket, and enjoy watching matches with friends and their families sporting the blue jerseys and celebrating it with Dhol and Bhangra. While my son is a key member of his school cricket team, my daughter is a trained Bharatnatyam dancer and a singer (mentored by a leading bollywood playback voice coach). They do regular presentations about Indian culture in their school and perform Indian classical in the annual functions. We religiously visit our local temples and celebrate all Indian festivals. Our idea is to ensure that our kids understand our culture and the spirit of these festivals. We do visit India at least once every year so that the kids get quality time with relatives and grandparents.
Which Indian festival do you miss the most and why?
The Ganpati festival is very close to my heart as during this period the entire community and city becomes one big family and the sentiments and feelings are so pious and loving. We do celebrate it in the UK too but nothing compared to what we do in Mumbai.
Any unfulfilled wish for India?
I wish to continue contributing towards eliminating some of the key micronutrient deficiencies (Vitamin D, B12, among others) from India. It pains me to see India having one of the highest Infant mortality rates and many other preventable issues. I have been working on these issues for over a decade and am proud that Vitonnix's research-led products will be available in 2022 and contribute towards the eradication/reduction of many of these conditions.