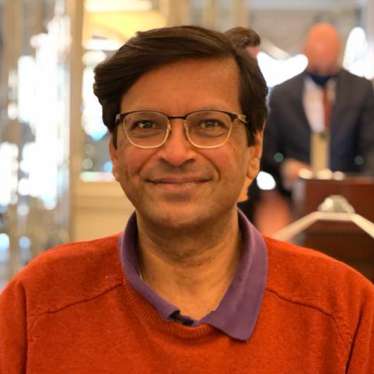 A segment dedicated to decorated personalities of Indian origin and/or heritage who eventually moved to the foreign land to achieve their professional aspirations. Doing so, they became 'foreigners', for namesake to their motherland. In this segment, we wish to explore their journey from Desh to Videsh and try to peek into their hearts as to where it beats.
In this edition we bring excerpt of our exclusive interview with Mr. Bhupesh Shah – a highly successful businessman of Indian heritage based out of London.
Introduction
Hailing from the small village of Kakabhai Sihan near Jamnagar (Gujarat), Mr. Bhupesh Shah's father and his grandfather moved to Kenya in the 1920s. Kenya was a British Colony back then. Mr. Shah was born in Nairobi (Kenya) and at the age of 14, moved to the UK for his studies. Since 1976, he has been residing in the country, where he first completed his schooling and then professed to University and later qualified as a Chartered Accountant. He runs highly successful social care businesses now and is an inspiration to many budding entrepreneurs.
Settling abroad isn't easy. Your family too had moved very early in the UK. Do you believe that things are comparatively easier for people (rather Indians) to settle in the UK, given so much has changed over years and access to information is relatively higher?
I tend to agree that English being widely spoken does help as most of the Indians speak very well and hence, there is no language barrier as such. Besides, there is a demand for professionals. London is a very cosmopolitan city and with free access to all relevant information in today's internet age, it is easier to move in compared to earlier times.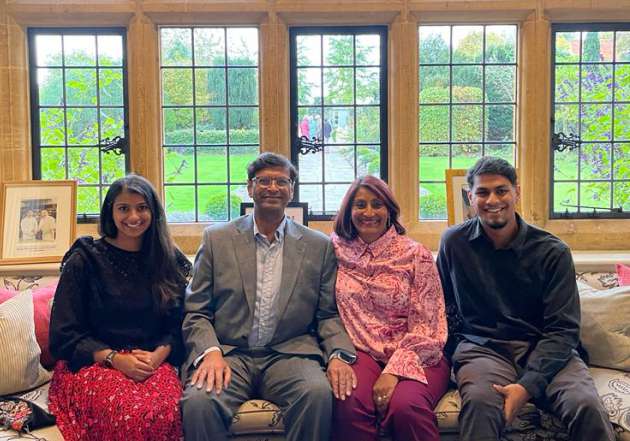 Many Indians have migrated to the UK over the years to explore better career opportunities and are very successful as professionals and otherwise. The overseas Indian community has a considerable presence, influence and is very well connected. Even though you have been brought up in the UK, do you still feel connected to India? If so, how and why?
Things have changed over the years for the better. I tend to agree with the fact that the Indian overseas community has done exceptionally well for themselves. At least more than 1.5 Million Indians are working in the UK, leading businesses to contributing to policy making (with Indians being the member of British Parliament and the House of Lords) and doing their bit for social welfare in times of need. Even though I have been brought up here, primarily, I am of Indian heritage and have an Indian soul. I feel connected to India, its people, culture, and everything it offers. Strangely, I have never thought about being out of place when in India or when I am surrounded by my Indian friends here. I relate well with India and to me India is all about Family, Friends, Food, Festival and Fun!
What are your thoughts about some of the Indian Government's initiatives like the OCI programme? Do you think it has made things easier for the Indian Diaspora to feel and remain connected with their motherland?
Government of India's OCI initiative has been a great success. I have no doubt that many overseas Indians feel closer and more connected to India, given that it allows overseas Indians to travel frequently to India at a lower cost with relaxed VISA norms. Allowing Indians to connect to their roots and refresh their memories is an excellent initiative. No wonder the popularity of celebrating Indian festivals is growing day by day and bringing the community closer.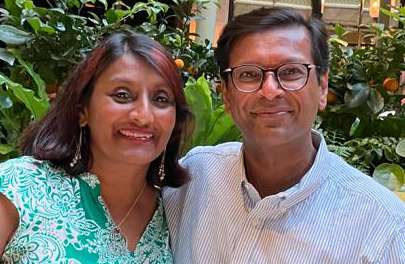 RAPID FIRE QUESTIONS
• Favourite Indian destination? Mumbai
• Favourite Indian Cuisine? Being a Vegetarian I like all simple vegetarian Indian dishes.
• Favourite restaurant in the UK and India? Swati's and Ziya (Oberoi – Mumbai) in India and in London it is "Dipna Anand" at Somerset House.
• The thing you miss the most about India? Everything about India but more precisely my friends from India and my extended Family members the most.
• One word that comes to your mind when you hear the word 'India'? Difficult to put in one word but the harmony of diversity in everything.
• How have you kept India alive in your family? We follow all our Indian customs and traditions; celebrate Diwali, Raksha Bandhan and other festivals. At home, we prefer speaking Gujarati and of course, like all others we love cricket and Bollywood.
• Which Indian festival do you miss the most and why? It has to be Diwali, the feeling of the family coming together to celebrate this festival is great.
• Any unfulfilled wish for India? To come back to India soon, it has been more than two (2) years.