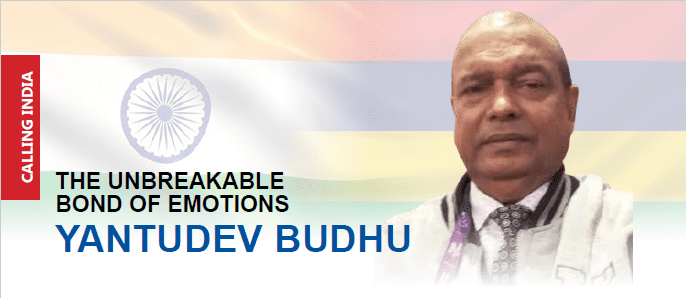 A segment dedicated to decorated personalities of Indian origin and/or heritage who eventually moved to the foreign land to achieve their professional aspirations. Doing so, they became 'foreigners', for namesake to their motherland. In this segment, we wish to explore their journey from Desh to Videsh and try to peek into their hearts as to where it beats.

Yantudev Buddhu, a celebrated migrant writer and the former President of Hindi Pracharini Sabha, Mauritius, has been instrumental in promoting Indian culture and the Hindi language on foreign shores. His noteworthy contributions have earned him prestigious honors in India and abroad, as well as recognition from the Government of Mauritius. Yantudev's impactful work continues to inspire and unite communities, making him a distinguished figure among Indian expatriates.

Can you tell us about yourself and your connection with India?
My ancestors were Indian, and they came to Mauritius around 1850 as indentured laborers from the Bihar region to work in sugarcane fields. Seeking a better life, they arrived in this country, where my great-grandfather also lived. Today, we feel immensely proud to be the descendants of those great souls who endured hardships to provide us with a prosperous life. Following their footsteps and guidance, we have preserved our religion, caste, language, and culture in Mauritius. Thanks to them, Hinduism remains secure in Mauritius, and our heritage is protected through the invaluable Vedas, Puranas, Ramayana, and Bhagavad Gita that they brought along.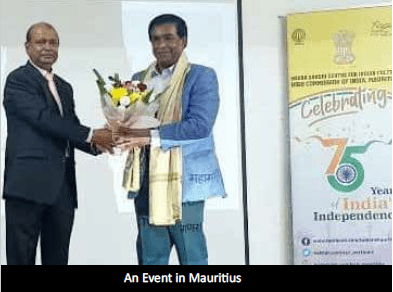 Could you share more about your journey as a Hindi teacher?
After completing my secondary education, I received a significant gift on my 20th birthday in 1976 – becoming a Hindi teacher in a government school. This gift sparked my interest and passion for the Hindi language. Throughout my Hindi teaching journey, I gained valuable experiences by both teaching and learning from my students. In 2013, I was promoted to Vice Principal, where I continued to contribute to the realm of language education. Additionally, I joined the government's editorial team responsible for preparing textbooks for schools in 2014-2015. In 2019, I became the Deputy Supervisor, and later, took a sabbatical while remaining actively involved in the organization's executive committee.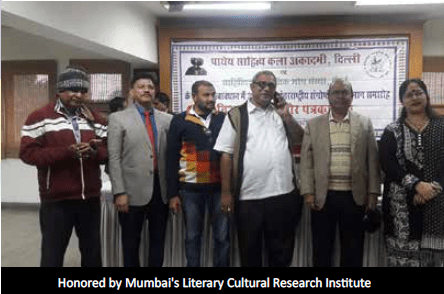 How do you perceive the relationship between India and Mauritius?
The connection between India and Mauritius is inseparable. Our bond with India runs through our veins, and Mauritius is often referred to as "Little India." India has significantly contributed to the dissemination of Indian culture and language across the world. Girmityas, like my ancestors, have played a pivotal role in keeping the flame of Indian culture alive. India is known as the world's guru because it has taught so much to the world. India has also been offering economic support to Mauritius, fostering stronger ties between our nations.

In what ways can the Indian diaspora contribute to the betterment of India?
Indian diaspora gatherings are organized in every two years in India. In the January 2023 event held in Indore, a magnificent fair showcased Indian industries, attracting approximately 500 representatives from Mauritius. The Indian government is keen on involving the youth in entrepreneurship and business ventures, encouraging them to actively participate in India's progress.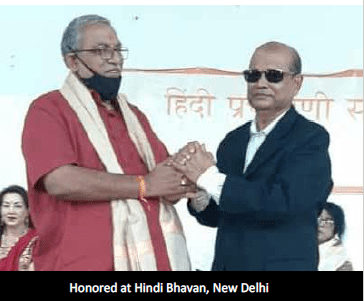 Has the Indian government made it easier to refuel with Indianness and stay connected to the homeland?
The Pravasi Bhartiya Divas event has created a platform for overseas Indians to pay homage to their forefathers' land. By organizing such grand events, the Indian government has instilled more confidence and pride among us, reaffirming our connection with our motherland. Facilities such as visas, entry, and other services have made staying connected with India convenient and accessible.

What is your favorite Indian destination?
India's diversity captivates me, and I wish to travel and explore every nook and corner of the country, from Kashmir to Kanyakumari. I cherish the opportunity to witness India's rich heritage, spirituality, and literature first-hand.
Which Indian cuisine do you love the most?
Indian cuisine is incredibly diverse, and I particularly enjoy various types of lentils and tawa rotis, which are my favorites.

Do you have a favorite Indian restaurant in your country?
Mauritius offers a plethora of Indian restaurants where we relish Indian cuisine with great enthusiasm.

Is there any Indian festival you miss celebrating in India?
We, in Mauritius, celebrate all the Indian festivals, such as Mahashivaratri, Holi, Ganga Snan, Ram Navami, Ganesh Chaturthi, and Diwali, with utmost devotion and joy. However, one festival that we haven't been able to celebrate here is Chhath Puja.

Any unfulfilled wish related to India?
My only wish is to explore every corner of India and witness its beauty, culture, and heritage. I would be grateful if someone could guide me on this journey.

What message would you like to convey to fellow diaspora members?
My message to all fellow diaspora members is to stay connected with India. India, a world guru, has set an example for the world. Embrace your Indian roots and take pride in the culture and language that have played a significant role in shaping us.