News
The Last Batch of Rafale to Arrive Next Week!!
According to defense officials, the last three Rafale fighter jets are expected to arrive in India next week, while working on upgrading all Rafale fighters presently in service to the Indian standard configuration with the 13 India-specific improvements (ISE) is now continuing in India.
This would leave one jet in France, the instrumented aircraft RB008 on which the ISE had been installed and certified, even though it had already been sent to the IAF.
The IAF has taken delivery of the jets in France, and the modalities of their ferry to India are being worked out, "a defense official said on condition of anonymity." "They should be arriving in India by the middle of next week."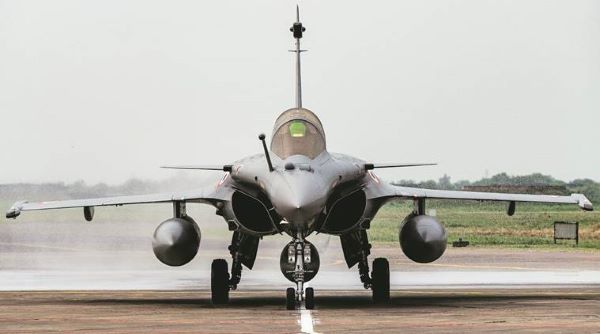 The jets would fly directly from France, with in-flight refueling as in previous cases, which was previously supported by the Air Forces of France and the United Arab Emirates (UAE).
"Every ISE has been trained and certified." "ISE integration is currently underway on every plane," another official said, adding that it is moving quickly.
RB008, India's first Rafale, flew for the first time on October 30, 2018, in France. The 13 ISE were incorporated, tested, and certified on this aircraft. RB stands for former Indian Air Force Chief Air Chief Marshal R.K.S. Bhadauria, who led the Indian negotiation team and played a key role in the contract discussions while serving as Deputy Chief of the Indian Air Force.
Officials claim that the Indian standard jets are the most advanced of all the Rafale aircraft in the world.
The ISE pertains to radar upgrades, helmet-mounted display, ability to start and operate from high-altitude airfields, sophisticated infrared search and track sensors, a formidable electronic jammer pod, and avionics, as previously reported by The Hindu.
Some of the ISE were built into the plane while it was being built, but the rest were added after it had been certified, which involves both hardware and software modifications.
The first batch of five Rafale planes was incorporated into the No. 17 Golden Arrows squadron stationed in Ambala in September 2020, while the second squadron, based in Hasimara, West Bengal, was operationalized last July. The jets were previously handed over to India in France in October 2019, but were used there to train Indian Air Force pilots.
Following Prime Minister Narendra Modi's unexpected announcement in April 2015, citing the "vital operational necessity" of the IAF, India and France signed a €7.87 billion Inter-Governmental Agreement (IGA) in September 2016 for 36 Rafale multi-role fighter fighters in fly-away condition.