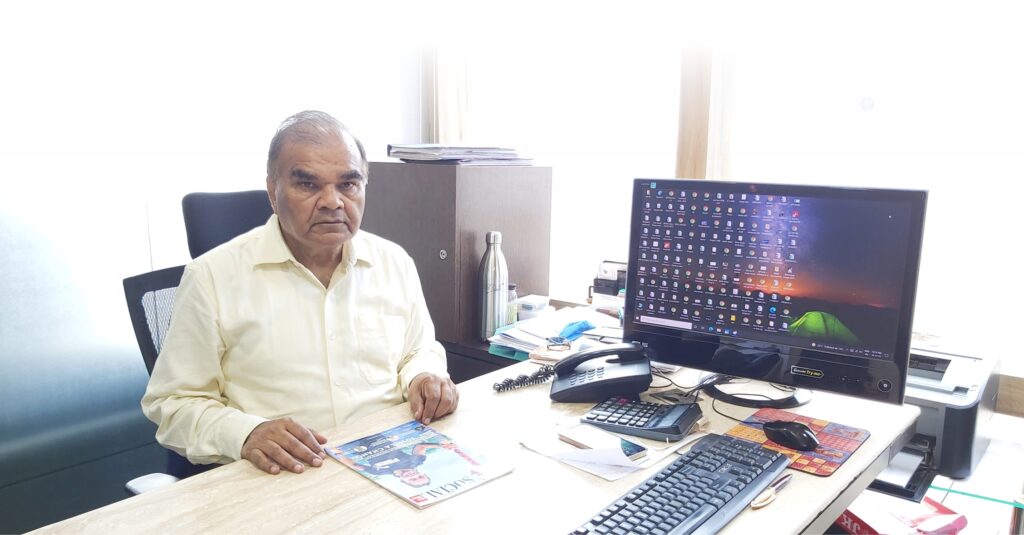 There are thinkers and then there are doers – who through their extraordinary vision and courageous work have and are improving the lives of millions of people. In this edition of Café Social we present our recent interaction with Shri C V Shah, who pursued his vision with determination, commitment and courage to bring a social change, leading from the front.
Coming from an affluent family from Surendra Nagar – a small village in Gujarat, he had all the privileges and access to resources. He had the choice to join the family business but chose otherwise. In order to explore his destiny, he moved to Mumbai in 1975 with a sum of Rs. 5000 (given by his father to enjoy his stay in Mumbai). While the family expected him to return after spending the money, he used it as a capital to set up his own business.
Not only he expanded his business but also created a name for himself over the years in Mumbai.
Talking about his inclination for taking up social issues and working towards effecting positive changes, he explained that he drew inspiration from his Gurudev Namra Muni Maharaj.
While his business continued to grow, he followed the teachings of his Gurudev avidly. Following his footsteps, he wanted to help and work for the betterment of the weaker sections of the society. After few years of social service, the idea of Zalawad Charitable Trust blossomed and over the period of 10 years have grown into an organization which is working relentlessly to make a positive impact in the society.
Established in 2011, the Zalawad Charitable Trust is certified and covered under Section 80G. With team strength of 809 members and over 15000 volunteers, the trust has led 800+ successful campaigns helping people in need.
During the COVID-19 pandemic, the trust worked unabatedly assisting people from various localities particularly from Nehru Nagar with their health concerns and financial issues. The Trust facilitated free vaccination drives, contributing more than Rs. 10 Lakhs for the same. Additionally, the trust had helped people with small term financial loans to the tune of Rs. 38 Lakhs.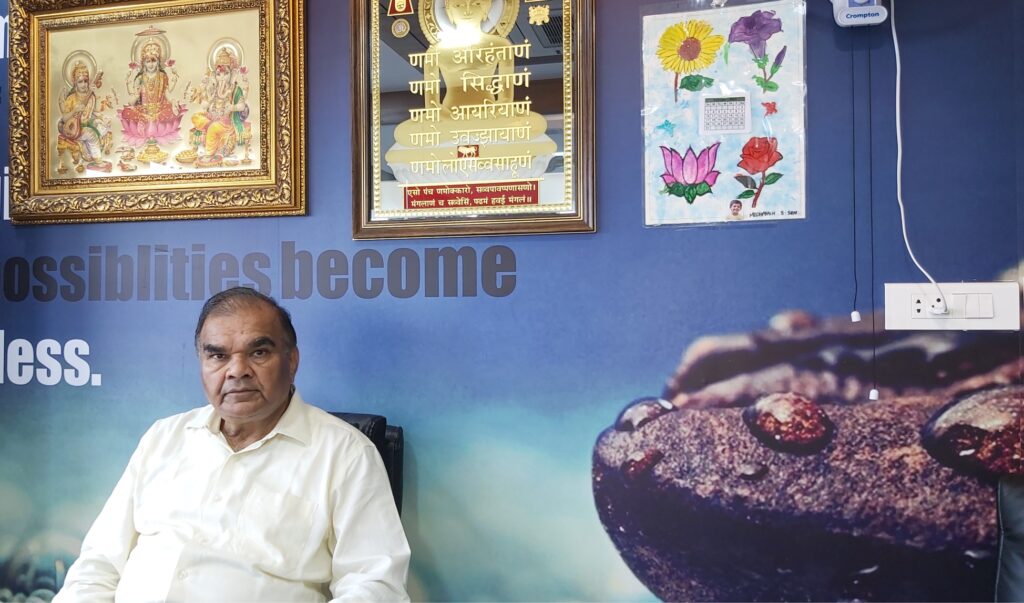 Besides the above, the trust also helped students with their education providing them with tuition fees, expenses for availing overseas education, and for facilitating research works, among many other things. In order to encourage employment and entrepreneurship, the trust started giving seed capital to small time entrepreneurs to the tune of Rs. 25 Lakhs. Not only it is interest free but also, the repayment was effected after 3 years with the option of paying in installments so that the business could get some breathing space and continue to grow while managing their cash flows.
Further, the trust also supported people requiring medical surgeries. For instance, those requiring cataract surgery, the trust initiated a campaign to facilitate such surgeries at a nominal cost of Rs. 500 (while the actual cost is more than Rs. 10,000) ensuring that the patient gets best treatment from the experienced doctors. The trust has so far provided for 200+ successful cataract surgeries in India. The trust is targeting to complete 500+ such successful surgeries by this year end.
Speaking about the objectives of the trust, he said "The trust works on the principles of equality and without any discrimination has worked to serve all. Our idea is to assist those in need and to make everyone financially self-sufficient. We firmly believe that the key to prosperity is education and therefore, intend to open a library in Gujarat (which will be accessible to all) and hope to make a difference in the lives of people through our initiatives in this field in the coming future".
Speaking to the team of Café Social, he further said that he is grateful to the almighty, his Guruji, his trustees, donors, and employees, as well as his entire team for sharing this dream, being available and making their contribution in transforming this small initiative into a mission to provide – hope, courage, and a sense of belongingness to the people from weaker section of the society.
He thanked the team of Café Social with a promise to expand his initiatives throughout in India and doing his bit for impacting and effecting positive social change for a progressive India.
Cafe Social salutes this spirit and wishes him every success in the future.
-By Mr. Ali Sayyed