Travel
The Beautiful Afghanistan is Empty!!
The winter environment around the deep, blue mountain lakes of Band-e-Amir in the central Afghan province of Bamiyan is captivating, but the lack of visitors is costing locals a lot of money.
The collapse of Afghanistan's vestige tourism industry may go nearly unnoticed after two decades of war and the country's worst economic catastrophe.
However, Band-e-Amir, which is around 3,000 meters (9,840 feet) above sea level and a couple of hours' drive from Bamiyan's Buddhist ruins, attracts thousands of people each year seeking refuge from the fighting.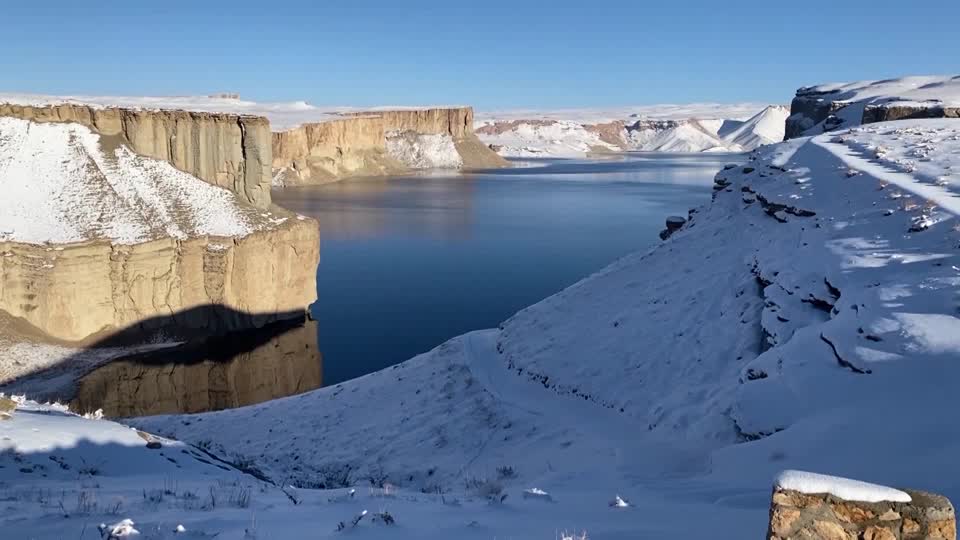 All of that changed last year, when the Taliban marched through province after province, culminating in the surprise toppling of the Western-backed government in Kabul in August, plunging the economy into chaos as international help dried up.
"It used to be fantastic; there were winter skiing programs and competitions," said Sayed Reza, a tourist guide who also leases out apartments to visitors.
"There used to be a lot of tourists in the winter and spring," he continued, "but since the Taliban came, we haven't seen any tourists in Band-e-Amir in the previous four months."
For most of the past two decades, Bamiyan province was one of the few regions in Afghanistan that remained relatively unaffected by the conflict that has ravaged the country. Mountain sports had a significant impact on the development of relatively liberal culture.
The thousands of picnickers and sightseers enjoying the natural beauty, as well as the skiers and cyclists on the slopes and roads, gave a scene of carefree tranquility in stark contrast to the carnage elsewhere.
Band-e-Amir is a popular tourist destination with gorgeous lakes and clear skies. People love their time spent here, "Reza expressed his thoughts.