Wardi
STORY OF VALOR OF DIG SUNIL KUMAR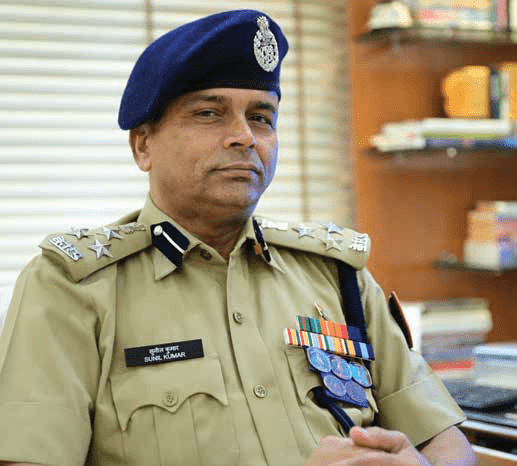 In every khaki, there's a heart that beats for the nation
A
fter the 'Godhra Incident' and the subsequent riots, and while tackling Naxalism in 'Dantewada,' the officer in control, Sunil Kumar, earned praise from the then CM of Gujarat Shri. Narendra Modi, upholding the honor of the khaki uniform.

Central Reserve Police Force (Central Sector, Lucknow) Deputy Inspector General (DIG) Sunil Kumar was born in Bhagalpur district on September 19, 1968, but he later moved to Patna. The son of Ram Briksh Prasad and Shanti Devi, Sunil Kumar had a special attraction towards the 'khaki uniform' and a passion for serving the nation from his childhood. It is said that when you wholeheartedly desire something, even the divine forces come to your aid. For Sunil Kumar, this divine path was preordained. After earning his bachelor's degree, he was commissioned as an Assistant Commandant in the Central Reserve Police Force on December 1, 1994. This is where his dreams took flight

From managing the riots that erupted in Gujarat after the Godhra incident to dealing with Naxalism in Dantewada and bringing Naxalites into the mainstream, Sunil Kumar not only set an example of humanity but also elevated the honor of the 'khaki' uniform. His service and dedication were highly praised by the then Chief Minister of Gujarat, Shri Narendra Modi (now the honorable Prime Minister).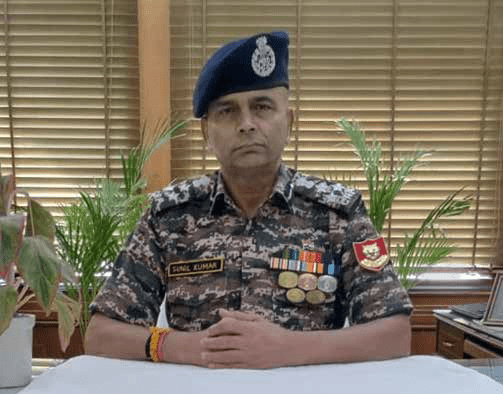 As the Up-Maharishi in the Middle Sector, Headquarters in Lucknow, Shri Kumar's illustrious 28-year service career mainly revolved around maintaining the unity and integrity of the nation by dealing with terrorism, insurgency, and Naxalism in various challenging regions like Jammu and Kashmir, Assam, Odisha, Bihar, Nagaland, Tripura, Gujarat, and Chhattisgarh.

In the beginning, he successfully led anti-terrorism campaigns in highly sensitive areas of Jammu and Kashmir, such as Srinagar, Doda, and Badgam, maintaining peace in the region. He played a pivotal role in the Gujarat riots that broke out in 2002 after the Godhra incident. Shri Kumar, along with his team of 100 RAF personnel, restored law and order within 48 hours in Surat, Gujarat. This remarkable achievement was highly appreciated by the then Chief Minister of Gujarat, Narendra Modi.

As the Commandant in Dantewada, Chhattisgarh, Shri Kumar successfully conducted campaigns against notorious Naxal activities, maintaining peace in extremely Naxal-affected and sensitive regions like Sukma and Bijapur. He also played a crucial role in bringing the disoriented youth of remote areas into the mainstream. Shri Kumar revitalized the ancient and historical tourism town of Barsur, which is located in South Bastar. With local administration and public support, he reinstated the lost heritage and fame and organized the first Barsur Mahotsav in the vicinity of the Battisa Temple premises.

To ensure the security of Mata Vaishno Devi Shrine and Katra city, he was appointed the commander of 6 battalions of Central Reserve Police Force (CRPF). Shri Kumar's administrative acumen and leadership skills prevented any nefarious activities from prevailing, which had the intention of attacking the holy place. Shri Kumar, being associated with Mata Vaishno Devi Seva Sansthan in Patna, is contributing significantly to social work. The organization operates a non-commercial blood centre named 'Mata Vaishno Devi Blood Centre' near the Brahmasthan temple

in Pirbahore Thana. This center provides free blood to patients suffering from severe diseases like thalassemia, hemophilia, and aplastic anemia, and to underprivileged individuals in society. The organization also plays a role in organizing marriages for economically weaker girls.

For the all-around development and welfare of the CRPF personnel, Dr. Gaurav Saxena, an international counsellor, joined hands with Shri Kumar to conduct counselling sessions in 10 districts of Uttar Pradesh, covering all 13 CRPF establishments/units. They organized counselling sessions for 8688 officers and jawans and their family members. This historic achievement earned CRPF worldwide recognition, and Shri Kumar was honored with a "World Record Appreciation Certificate."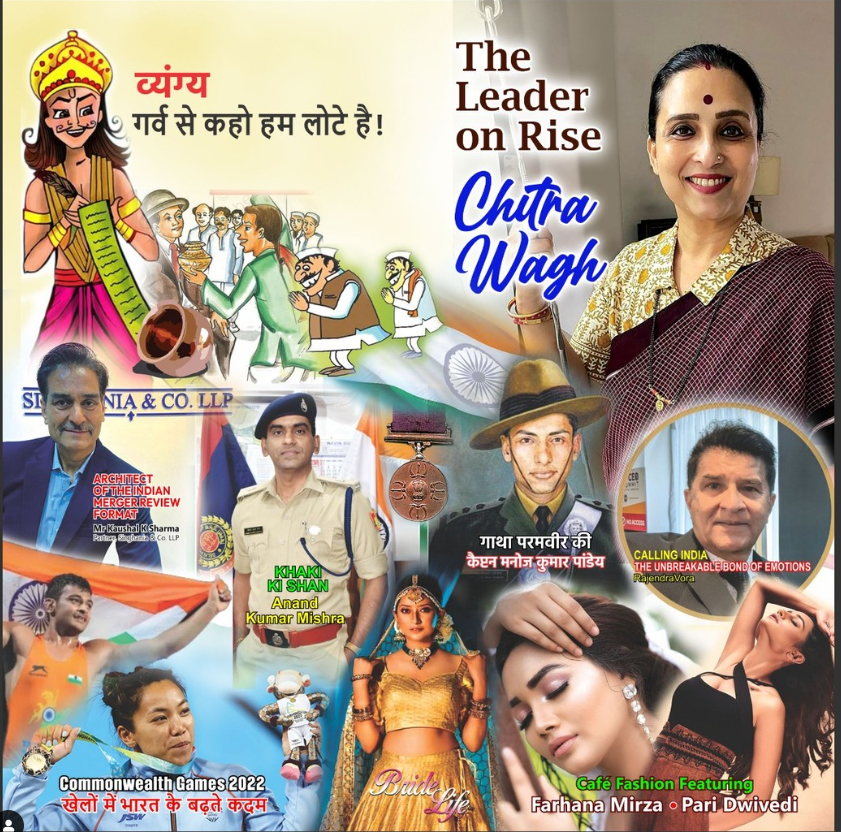 Shri Sunil Kumar has been honored and decorated with 123 commendation letters, awards, and certificates from top CRPF officials, administrators of deployed regions, and the highest authorities of governance and administration for his exceptional leadership and courageous services. The pride of 'khaki' continues to stand strong due to such brave officers, always prepared to deal with any internal Prasad and Shanti Devi, Sunil Kumar had a special crisis that the nation may face.