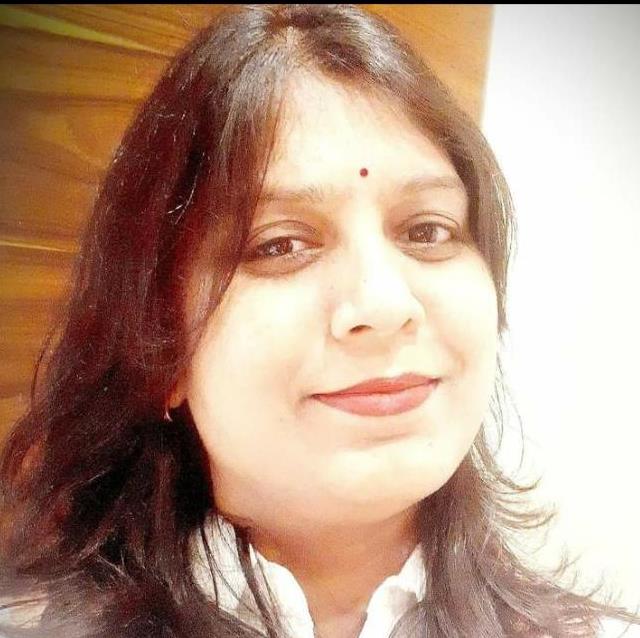 "There's no need for lights, cameras, you only need action"- A Man who follow these words and An Icon for Generations – SONU SOOD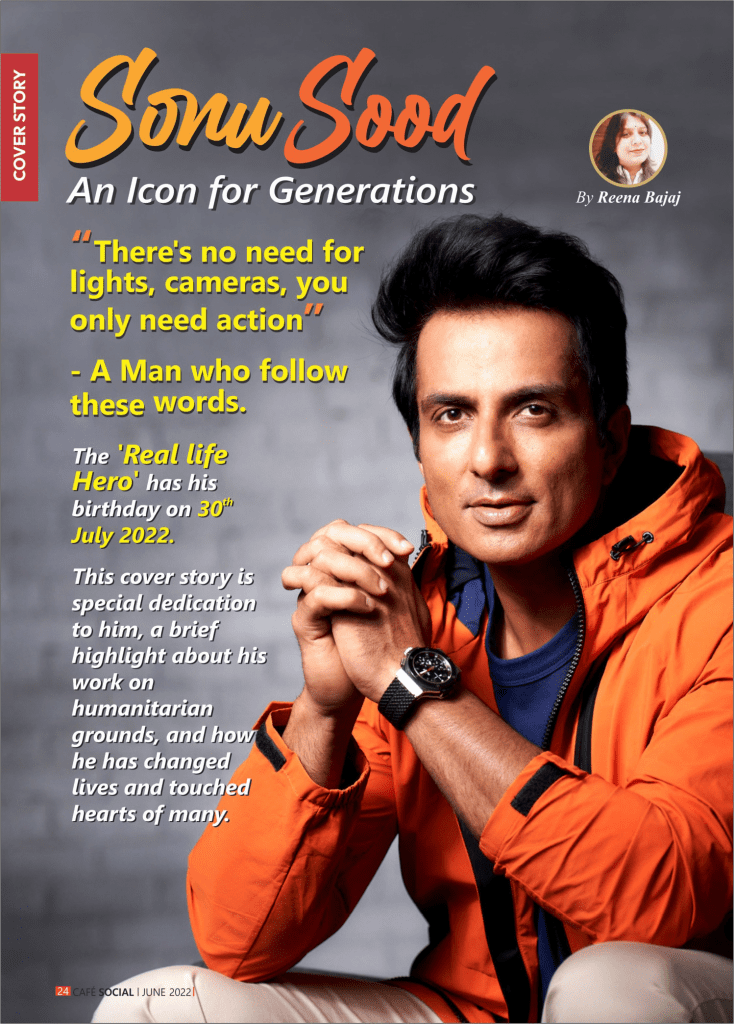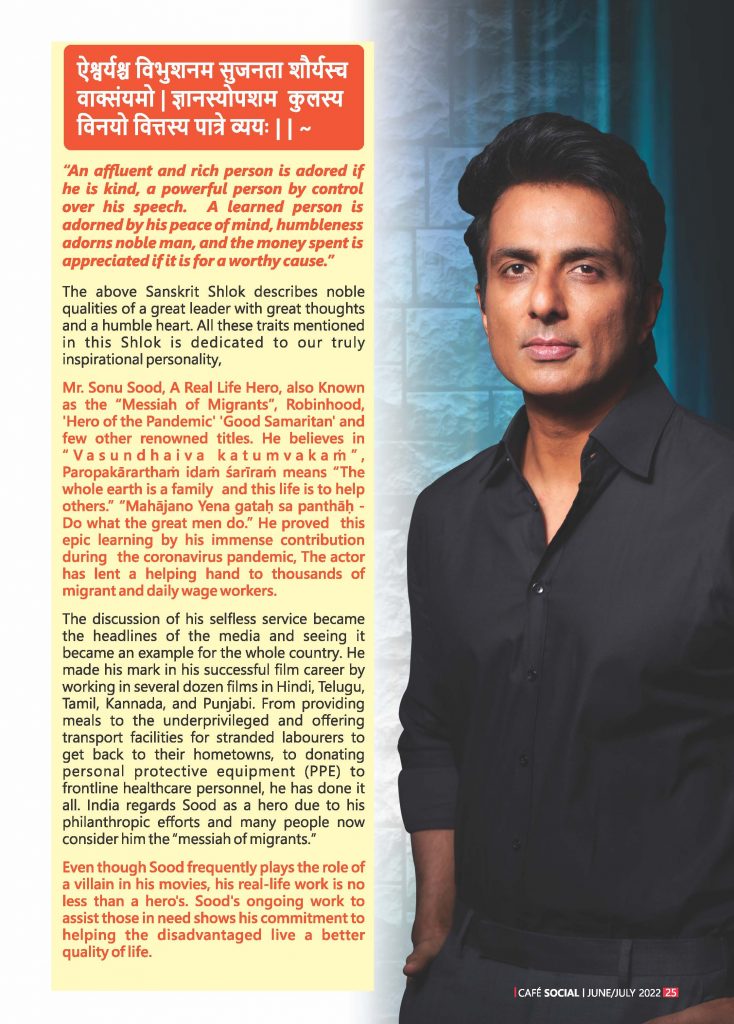 His Remarkable Philanthropy
A crusader at the hallowing times of the pandemic, Mr. Sood helped lakhs of stranded Indian migrant workers to reach their homes by arranging buses, special trains and chartered flights for them.
On 5 August 2020, he helped 101 medical students, predominantly from Tamil Nadu, who were stranded in Moscow during the lockdown, reach Chennai safely on a chartered flight arranged by him after they contacted his team for help.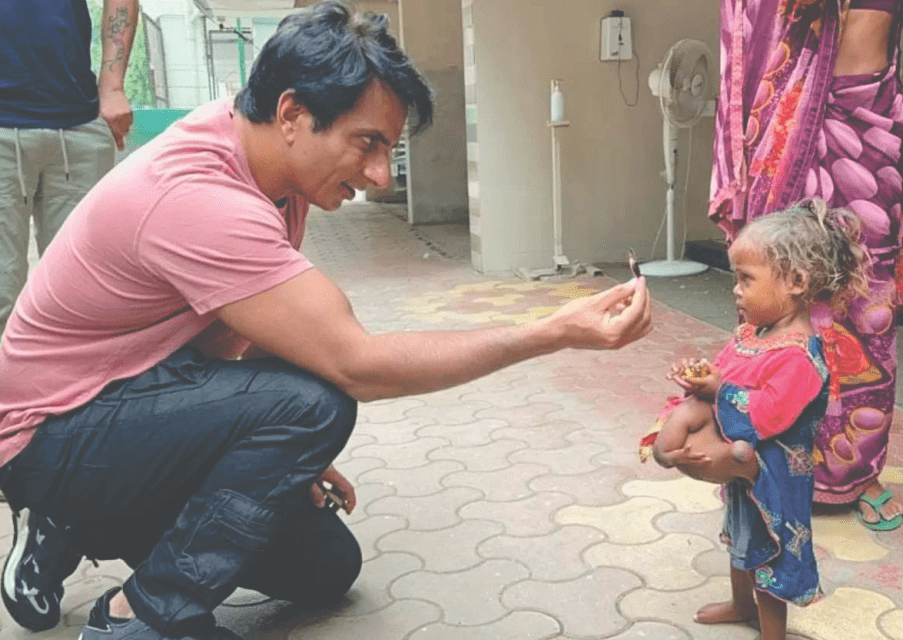 On his birthday he launched a website and app called Pravasi Rozgar" to help migrant workers find suitable jobs amid the pandemic for needy people.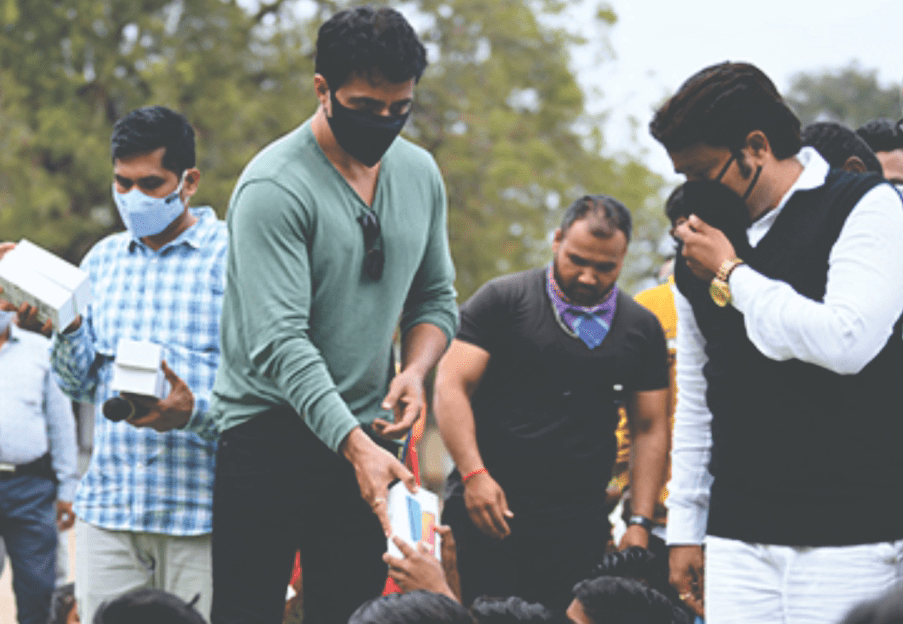 In July 2020 he arranged a chartered flight to bring home over 1,500 Indian students stranded in Kyrgyzstan, flying them from Bishkek to Varanasi. On 19 February 2021, Sood launched an initiative 'Ilaaj India' platform to provide healthcare services for needy people.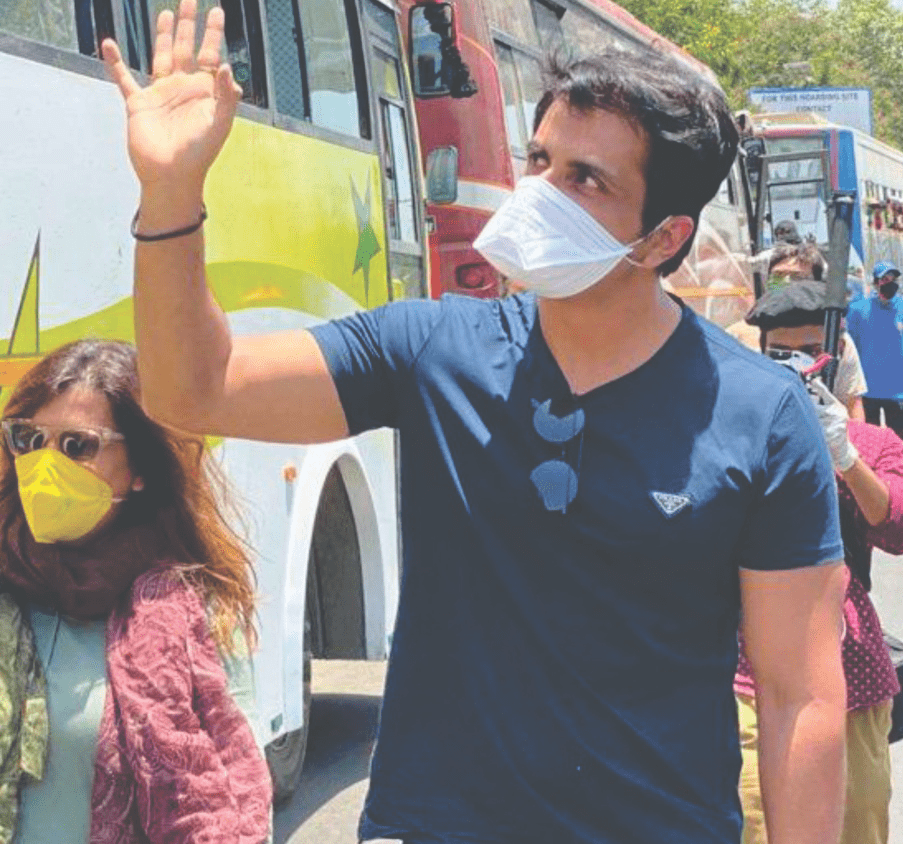 Initiated drive for the covid preventive vaccine to the needy for free and also price caping for vaccines to made available at needy and poor people Not only that, recently he helped a girl for her surgery named Chaumukhi Kumari, who hails from Bihar was born with four legs and four arms.
Sonu Charity Foundation
Actor Sood has founded the Sood Charity Foundation to help people of all stature. An initiative by Sood for providing free coaching to UPSC exam candidates from underprivileged financial backgrounds.
He was announced as the Delhi Government's brand ambassador of its 'Desh ke Mentor' programme by the Delhi chief minister Arvind Kejriwal on 27 August 2021.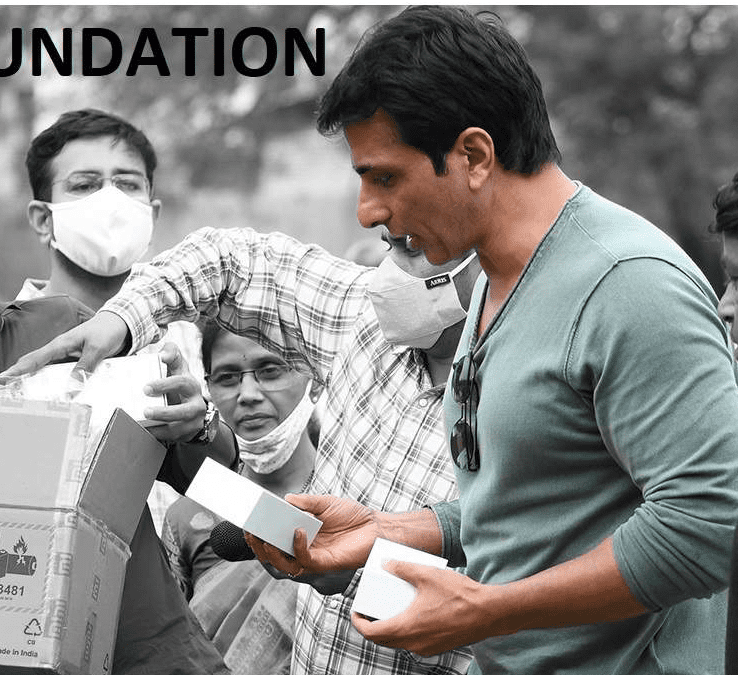 SANKALP is one of the flagship campaigns of the Sood Charity Foundation. It is a free law entrance coaching program to assist people with academic guidance and other essential resources for CLAT and AILET exam preparation.
Interview Based Q & A
1. We all know the struggles an actor does to make his name in the film industry. What was your experience like? How was the transition from being an engineer to an actor?
– Somewhere down the line, I always knew I wanted to be an actor, which is why I decided to come to Mumbai after finishing my engineering from Nagpur. Even though I struggled during my initials days to make it , I'm very happy where I am now as actor.
2. Where did it all start? Is there an incident which made you decide to help the migrants?
– It all started when I saw a visual on the television of a man who walking back to his village and this incident helped me to decide my mission to help the immigrants and it has not stopped since then.
3. Not every journey is a happy one. While on your quest to help the migrants, did you ever come across a sad event which shook you? How did you overcome it?
– There have been many such incidents like these, but one has to be strong to overcome it and with that being those people who we lost during these times will always have an extremely special place in my heart and they always motivate me to do better.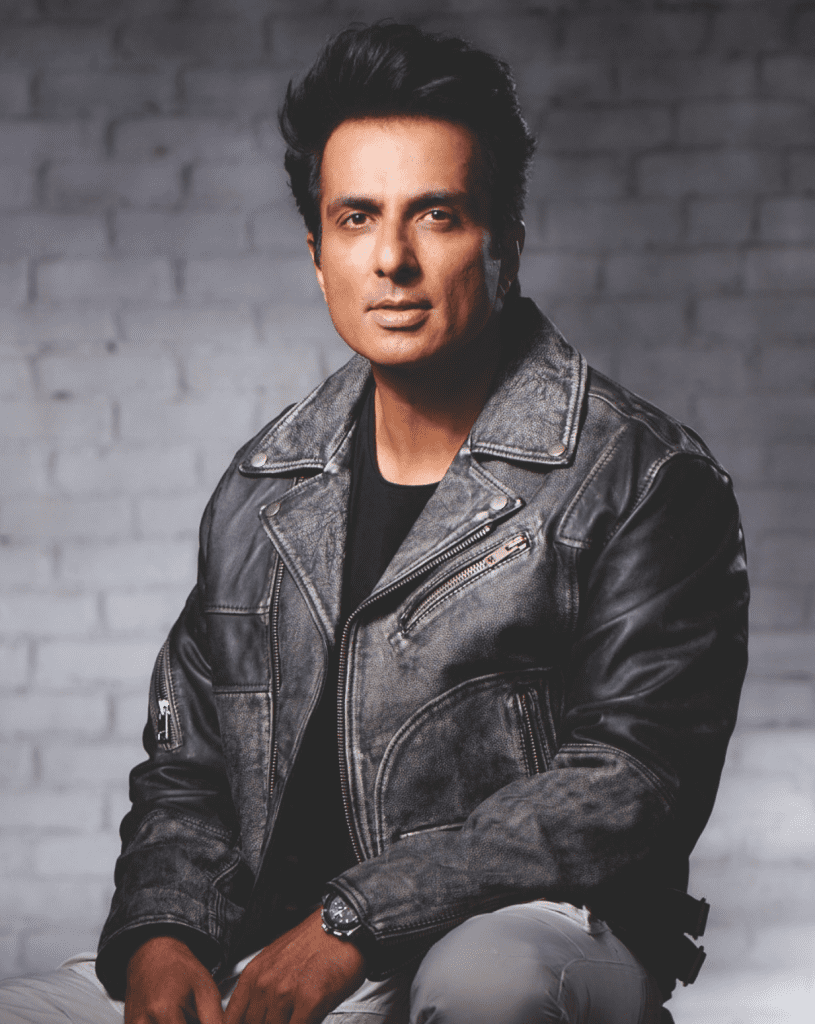 4. Your social work is not only focused on migrants but also on every strata of the society, be it unemployed youth or underprivileged kids. What encourages you to do the same?
– Like I always say my mission in life, is to help everyone around me if one finds the purpose it always helps in a scaling to achieve bigger and better things in life. One should never stop working and helping others.
5. The process of writing your memoir, "I am not a messiah" must have been an emotional one. What was your motive behind writing this book? How did you narrate your experience of social work?
– My experience of helping my people as I like calling them has been one of the most precious experiences of my life. My people motivated me to write this memoir along with my dearest friend and co-writer Meena Iyer, words would fall short of narrating this experience to everyone.
6. It is known that giving back to society is very crucial. What would you say are the lessons that you learnt throughout your journey?
– The biggest lesson that I have learnt is never shy from doing your deeds and always keep working hard and keep pushing your boundaries.
7. You are known for your humble nature as you never take praise for the work that you do and simply refer to yourself as a common man. Is there any role model that you look up to?
– My parents are my biggest role models and I always aspire to be like them. I hope I have made them proud.
8. What message would you like to give to our readers?
– The one message I would like to say is… keep working hard and always keep helping the ones who are in need.