News
Shocking Incident with Pregnant Forest Employee!!
After a quarrel about forest department laborers, a pregnant forest ranger was allegedly grabbed by the hair, shoved to the ground, and kicked by a former sarpanch and his wife in Maharashtra's Satara district.
The former sarpanch of Palsavade, and his wife, Pratibha Jankar, who was shown in a disturbing video beating a woman forest ranger and her husband, have been arrested.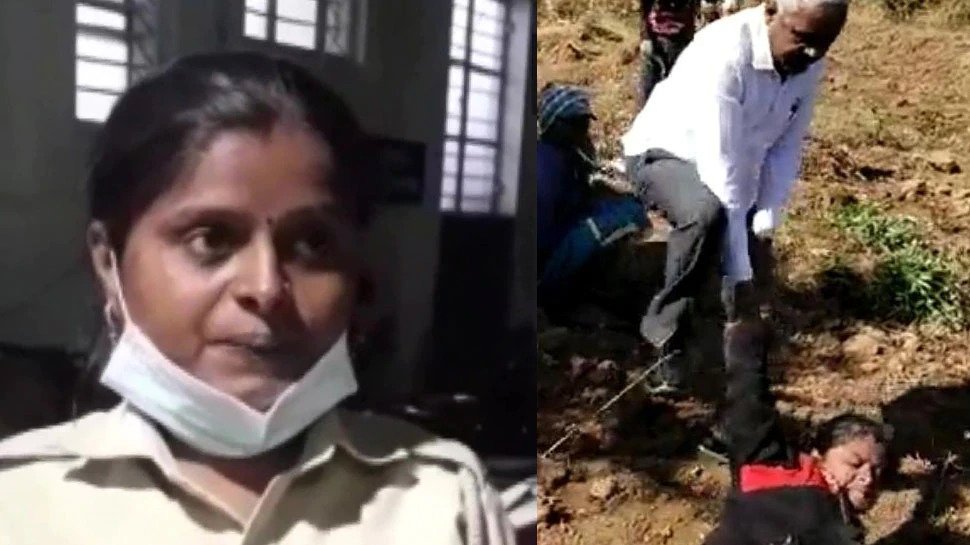 The forest ranger's husband, who is also a forest employee, captured the occurrence on his camera.
Former sarpanch Jankar, who also serves on the local forest council, was allegedly irritated when the female forest guards assigned laborers to a different location without alerting him. On Monday, he allegedly called her and threatened her. This resulted in an altercation the day before yesterday, in which they assaulted her and her husband.
The former sarpanch is seen arguing with his wife, who then walks over and starts striking the forest warden and her husband with a slipper. In another scene, the woman ranger is seen on the ground, three months pregnant, while Jankar drags her by her arm and kicks her. As he pulls her by the hair, the former sarpanch's wife fights with the lady ranger.
A case against Jankar and his wife has been filed under many sections of the Indian Penal Code. The couple faces charges of voluntarily inflicting harm, criminal intimidation, using force to prevent a public official from doing his duties, and assault on a lady.