Wardi
Trending
Rupesh Kumar Bhagwat: A devoted Cop
"Hard work and Self-belief will always earn you success. There is only a staircase to success and not an elevator."~

Rupesh Kumar Bhagwat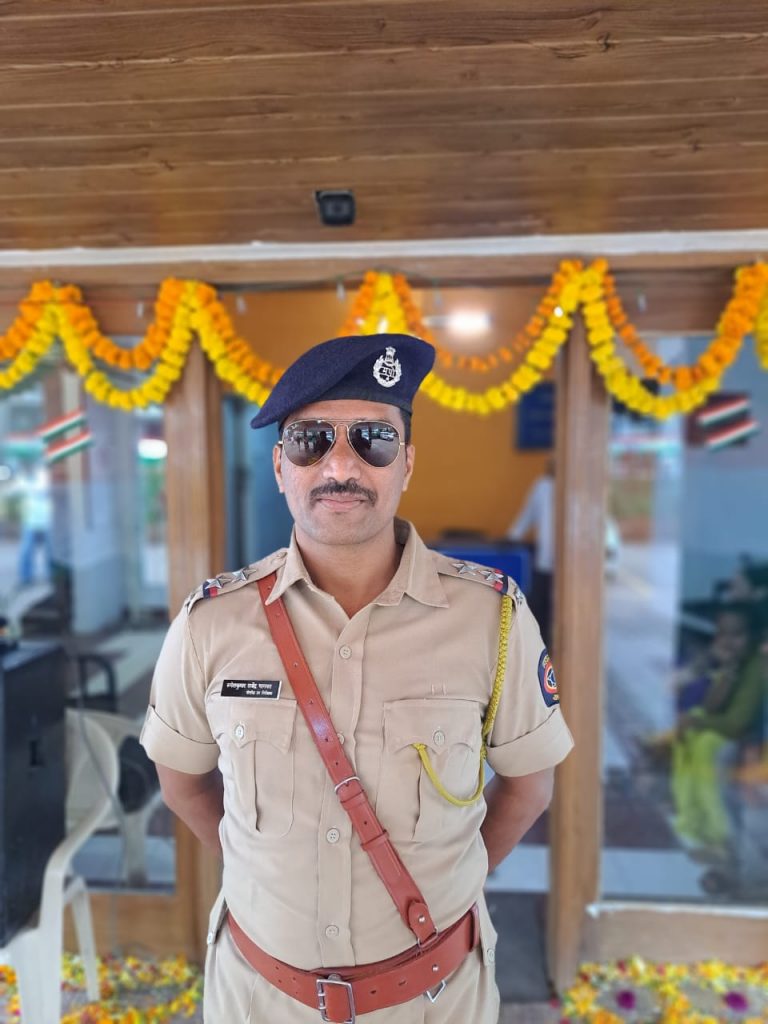 Rajesh Kumar Bhagwat was born into a middle-class family in Maharashtra's Gokli Village, Tehsil Phaltan, District Satara. He is a celebrated police officer, a renowned YouTuber, and an enthusiastic athlete. Since he was a young child, he had desired to join the police. Things certainly didn't come in handy, especially for people who hail from the rural areas. Nevertheless, he chose to continue his passion for serving the people. He made the decision to stick with his strong desire to help people, though.
His education was completed at Pune University. He set out to do something to reform society, starting with his academic period. Throughout his time at the university, he participated actively. He established the Student Union and solved a number of problems involving the canteen and libraries. He always stood for the students' rights and pushed the college administration to comply with students' rights and was successful in complying with many demands. He was chosen for the state during MPSC, but he was passionate about "wardi," and despite numerous failures, he was eventually chosen. He made the decision to give his mind and body to the wardi after being chosen.
At first, everything seemed to be going well for him, but as he settled into his life, many difficulties appeared. Due to his extremely demanding job, he was under a lot of work pressure. In his capacity as a police officer, he had to settle disputes, maintain equilibrium, and tend to the egos of politicians and the press. He had to protect the complainant while also addressing his own problems at the same time. Also prevalent was corruption.
The police department is not an exception to the rule that there are bad people everywhere and in every setting. If anyone is found to have engaged in corruption, the department or area in question is to blame. But when a police officer is implicated in corruption, the entire department is held accountable. This is a situation of deep grief and sorrow for every police officer who has had to respond to the corruption of his colleagues and is blamed unnecessarily.
The city had been stormed by hardships due to the COVID pandemic, and the police department started taking precautions as soon as this strange illness first appeared. He had to help the crisis-affected weak, the poor, and the helpless who needed immediate assistance with transportation to hospitals, the supply of necessities, food, and relief supplies.
Even the residents of slum areas needed assistance, and he had to ensure that they followed COVID guidelines. They had to follow protocol while also taking into account their personal issues during curfew hours. Balance was crucial to maintain.
Particularly in the police department, which is rife with difficulties, people like Rupesh Kumar Bhagwat are very exceptional. There is no cap on the duty, and appreciation is lower. Despite this, he has triumphantly emerged as a solid pillar of his community thanks to his courage, labour, and dedication.
The glory of being a police officer and the good work done make him proud, regardless of how challenging and complicated his job is. He has reached his pinnacle thanks to his commitment, tenacity, perseverance, and zeal.
He is an asset to our nation. He has diligently worked despite all of the difficulties.
Team Café Social will always be eternally grateful to him for his selfless service.
https://www.youtube.com/user/9021233533