News
President confers Vir Chakra on Abhinandan Varthaman!!
President Ram Nath Kovind gave Group Captain Abhinandan Varthaman the Vir Chakra, the third highest battlefield heroism award, on Monday after he was held captive for three days by Pakistan
Following the pursuit and downing of a Pakistani fighter jet in 2019, the U.S.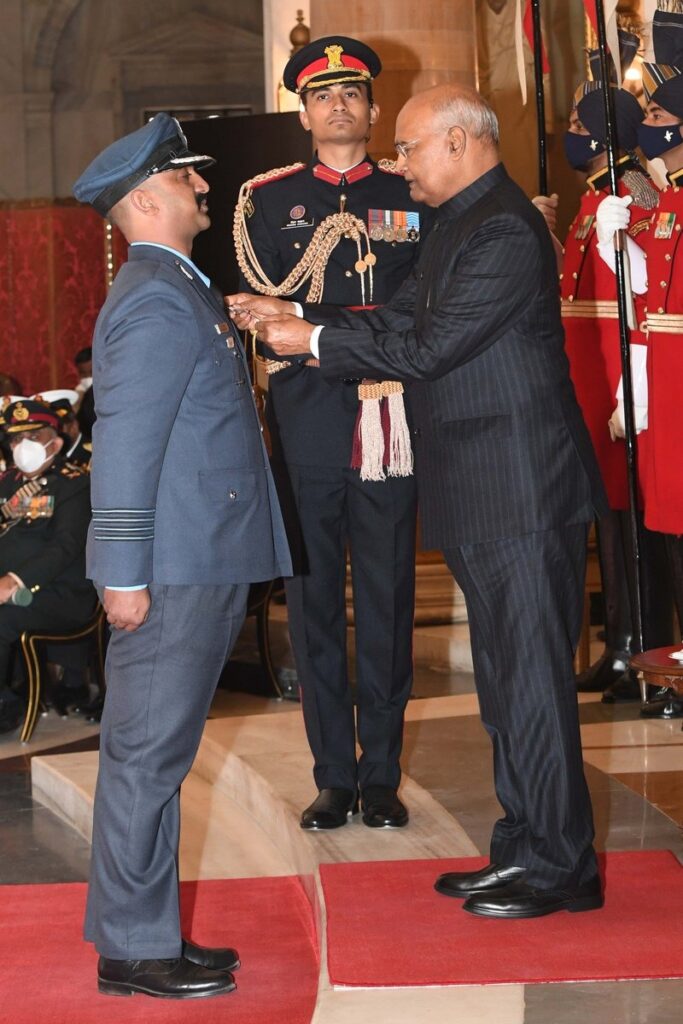 At a defense investiture event at Rashtrapati Bhavan, he was among numerous other military officers who received gallantry awards and Distinguished Service decorations. On the occasion, Prime Minister Narendra Modi, Defence Minister Rajnath Singh, and other dignitaries were in attendance.
"President Ram Nath Kovind presents Wing Commander (now Group Captain) Varthaman Abhinandan with the Vir Chakra. He demonstrated conspicuous courage, showing gallantry in the face of the adversary despite neglecting personal safety and displaying an outstanding sense of responsibility, "Rashtrapati Bhavan tweeted.
Shaurya Chakra Presented
Major Vibhuti Shankar Dhoundiyal was posthumously awarded the Shaurya Chakra for his role in a counter-insurgency operation that resulted in the elimination of five terrorists and the recovery of 200 kilograms of bomb material. Lt. Nitika Kaul, his wife, and his mother accepted the honor.
Sapper Prakash Jadhav was posthumously awarded the Kirti Chakra, the second-highest peacetime gallantry medal, for neutralizing terrorists in an operation in Jammu and Kashmir.
President Ram Nath Kovind also posthumously awarded the Shaurya Chakra to Naib Subedar Sombir for killing a feared terrorist in an operation in Jammu and Kashmir.