News
PM Modi to attend a virtual meeting of Quad leaders today.
The Union ministry of external affairs (MEA) announced that Prime Minister Narendra Modi, US President Joe Biden, Australian Prime Minister Scott Morrison, and Japanese Prime Minister Fumio Kishida will attend a Quad Leaders' virtual meeting on Thursday.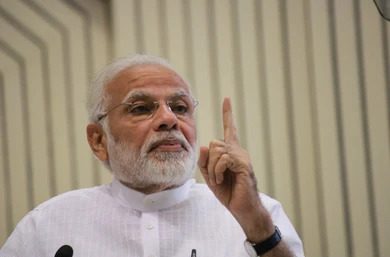 Following the September 2021 Summit in Washington, DC, the leaders will have the opportunity to continue their discourse. They'll provide their perspectives and analyses on key developments in the Indo-Pacific.
According to the MEA, the Quad Leaders will also assess continuing efforts to put the leaders' objectives into action as part of the Quad's modern and positive agenda. In September of last year, the Quad leaders met in person in Washington.
Last March, Biden held the first-ever virtual summit of the Quad leaders, which was followed by an in-person summit in Washington in September, for which Prime Minister Modi had travelled to the United States.
The Quad has been concentrating on collaboration in areas such as vaccine development, networking projects, student mobility, and supporting startups and technology partnerships.
Last month, the Quad grouping's foreign ministers met in Melbourne for detailed negotiations.
In March of last year, the Quad vaccination alliance was established, with the goal of delivering 100 crore vaccine doses across the Indo-Pacific area by the end of 2022.