News
NDTV's Reporter Kamal Khan Dies!!
Kamal Khan of NDTV, a veteran and award-winning journalist recognized for his superb reporting on Uttar Pradesh politics and eloquent language, died of a heart attack at his home in Lucknow this morning. For more than three decades, Kamal Khan worked for NDTV. He will be remembered as a legendary reporter whose work was noted for its perceptiveness and integrity, as well as the literary dexterity with which he communicated hard realities.
Kamal was the epitome of grace and expertise as a news anchor, and his language was known for its hallmark refinement. Above all, he was a great and generous human being who greeted everyone with a smile and plenty of time.
His most recent piece focused on high-profile BJP MLA resignations ahead of the UP Assembly election.
He was trending worldwide and in India with hashtags like #RIP as his colleagues, friends, and family absorbed the news of his demise.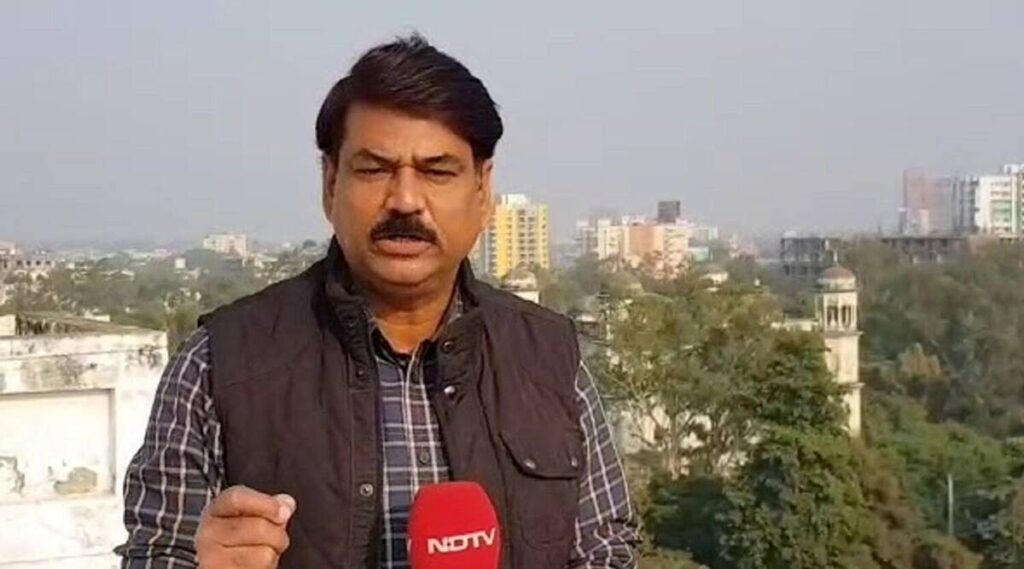 Thousands of people wrote in to praise him as a flawless journalist and a superb storyteller. Fellow reporters stated they relied on him for news and the political leaders he covered and held accountable for his reporting.
Yogi Adityanathji expressed his condolences on the death of senior journalist Kamal Khan. The Chief Minister offered his sympathies to the bereaved family members, praying for the departed soul's peace, "according to a statement released by the UP Chief Minister's office.
Kamal Khanji's death, who established himself as a serious journalistic voice, is a great loss! His truth's strong voice will always be heard… My heartfelt condolences! " Akhilesh Yadav, leader of the Samajwadi Party and former Chief Minister of Uttar Pradesh,
"I was shocked to learn about the death of prominent journalist Kamal Khanji. I only met him a few days ago, and we talked about a lot of things. In journalism, he preserved the values of truth and the public interest. My heartfelt sympathies to his loved ones. " Priyanka Gandhi Vadra, a Congresswoman,
"The news of Kamal Khan's death is heartbreaking. He was a well-known and well-liked journalist. Her brother, Congress MP Rahul Gandhi, expressed his sympathies to his family.
" The sudden death of prominent television journalist Kamal Khan, who was affiliated with NDTV, is a tragic loss to journalism. My heartfelt condolences go out to his family and friends. May God grant us all the strength we need to face this pain. " Mayawati is the former Chief Minister of Uttar Pradesh.
This is heartbreaking. The death of well-known journalist Kamal Khanji came as a shock to the world of media. I pray to God to give his family the strength they need to cope with this tragedy. "This is my humble homage…" -Arvind Kejriwal, Delhi Chief Minister
"I received the terrible news of prominent journalist Kamal Khanji's untimely death. The fourth pillar of democracy has suffered an irreversible loss as a result of his departure. May God provide the departed soul peace and the bereaved family the strength to endure this loss. " Hemant Soren, Chief Minister of Jharkhand
"I was saddened to learn about the death of senior and well-known journalist Kamal Khan. My heartfelt condolences go out to the family. May God grant him a place at his feet and his family the strength to bear this loss "-Kamal Nath, former Chief Minister of Madhya Pradesh
Many more politicians supported Kamal Khan on Twitter. It's devastating news for India since we've lost one of our best reporter.